이 강좌에 대하여
In this course, you learn advanced techniques within the DATA step and procedures to manipulate data.
100% 온라인
지금 바로 시작해 나만의 일정에 따라 학습을 진행하세요.
유동적 마감일
일정에 따라 마감일을 재설정합니다.
100% 온라인
지금 바로 시작해 나만의 일정에 따라 학습을 진행하세요.
유동적 마감일
일정에 따라 마감일을 재설정합니다.
제공자: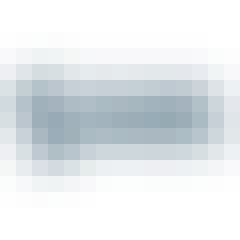 SAS
Through innovative software and services, SAS empowers and inspires customers around the world to transform data into intelligence. SAS is a trusted analytics powerhouse for organizations seeking immediate value from their data. A deep bench of analytics solutions and broad industry knowledge keep our customers coming back and feeling confident. With SAS®, you can discover insights from your data and make sense of it all. Identify what's working and fix what isn't. Make more intelligent decisions. And drive relevant change.
검토
ADVANCED SAS PROGRAMMING TECHNIQUES

의 최상위 리뷰
The Course goes through detailed examples and practices to clarify the techniques and concepts, useful and efficient.
Great course to deepen your practical skills in this field. Thank you SAS and Cousresa.org team for this opportunity.
Passed SAS adv exam after taking this course. It's very useful.
모든 리뷰 보기
SAS Advanced Programmer 전문 자격증 정보
When you complete this professional certificate program, you will have experience in SAS programming using SAS 9 and will be able to process data using Structured Query Language in the SAS environment, use the SAS macro facility to design, write, and debug dynamic macro programs, and use advanced DATA step techniques and procedures to manipulate data. These skills prepare you for the SAS Advanced Programming Professional certification exam.
자주 묻는 질문
이 강좌를 청강할 수 없는 이유는 무엇인가요?
궁금한 점이 더 있으신가요? 학습자 도움말 센터를 방문해 보세요.