The Diversity of Exoplanets
제네바대학교
이 강좌에 대하여
In this MOOC, you will have the opportunity to practice several methods of detection and characterisation of exoplanets.
유연한 마감일
일정에 따라 마감일을 재설정합니다.
100% 온라인
지금 바로 시작해 나만의 일정에 따라 학습을 진행하세요.
중급 단계
You should already have a basic knowledge of physics and maths to fully benefit from this MOOC.
배울 내용
You will explore the different ways of detecting and characterising exoplanets.

You will learn about the physics of atmospheres, which is the key to discovering possible extraterrestrial life.

You will get an overview of future space projects and missions in the field of exoplanets.
귀하가 습득할 기술
Exoplanets detection

Spectroscopy

Exoplanets characterisation

Exoplanets physics

Light Curve inspection and analysis
유연한 마감일
일정에 따라 마감일을 재설정합니다.
100% 온라인
지금 바로 시작해 나만의 일정에 따라 학습을 진행하세요.
중급 단계
You should already have a basic knowledge of physics and maths to fully benefit from this MOOC.
제공자: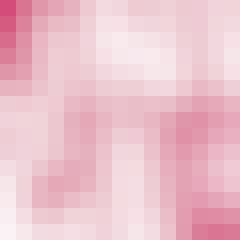 제네바대학교
Founded in 1559, the University of Geneva (UNIGE) is one of Europe's leading universities. Devoted to research, education and dialogue, the UNIGE shares the international calling of its host city, Geneva, a centre of international and multicultural activities with a venerable cosmopolitan tradition.
강의 계획표 - 이 강좌에서 배울 내용
Cover the basics
If you want to talk about exoplanets, there is no miracle, you have to go through the fundamentals of astrophysics. This is why we propose that you first approach astrophysics from a more historical and fundamental point of view. How did the representation of the universe evolve? How was the modern vision of "celestial mechanics" constructed? You will have the pleasure of discovering the answers to some of these questions. However, in order to go further in this course, we will also see Kepler's three laws as well as some basic notions about protoplanetary disks, planets or star formation. In this first module, we propose to lay the foundations necessary to deal with the concept that interests us all: exoplanets.
10개 동영상

(총 105분)
, 2 개의 읽기 자료
, 1 개의 테스트
Planet detection I
In this second module we will focus on the detection of exoplanets. Together we will discover three methods for detecting extrasolar planets. (1) Radial velocities, which allowed the first detections of hot Jupiters. (2) Astrometry, a method that the Gaia satellite has greatly contributed to boosting. (3) Direct imaging, the only way to really see planetary companions. Don't be scared off by the mathematical approach used to describe these methods. A general understanding is sufficient to follow the next few weeks of the course.
7개 동영상

(총 74분)
, 1 개의 읽기 자료
, 1 개의 테스트
Planet detection II
For this third module, we remain in planet detection. However, this time we will explore the specific case of a planet being seen nearly edge-on and transiting its star. The observation of exoplanet eclipses (transits and occultations) provides us with a wealth of parameters and is currently the most powerful technique to study the structure and other intrinsic properties of planets. In this module, you will therefore have the opportunity to discover mainly how to apply the transit method, but also, at the end of the module, the main outcomes that have been obtained through the use of the transit method.
12개 동영상

(총 120분)
, 2 개의 읽기 자료
, 1 개의 테스트
Statistical results I
Now let's dive into statistics! In this module, we will be interested in the statistical properties of planetary systems. We have chosen to use a chronological approach to do so. First of all, you will discover the first results of the radial velocity programs which unveiled the great diversity of planetary systems. We will then compare these results with those obtained more recently by the transit surveys and the most recent radial velocity surveys. The statistical results of these research programs have brought to light a multiplicity of discoveries around exoplanets. You will have the pleasure of discovering them throughout this module.
8개 동영상

(총 77분)
, 1 개의 읽기 자료
, 1 개의 테스트
자주 묻는 질문
강의 및 과제를 언제 이용할 수 있게 되나요?

이 수료증을 구매하면 무엇을 이용할 수 있나요?
궁금한 점이 더 있으신가요? 학습자 도움말 센터를 방문해 보세요.