Facebook 소셜 미디어 마케팅 전문 자격증
Launch your career in social media marketing. 5개월 만에 초급자에서 실무에 대비된 수준으로 올라갈 수 있는 기술과 자격 증명을 구축하세요. 학위나 이전 경험은 필요하지 않습니다.

배울 내용
Create and analyze an effective advertising campaign for your target audience 

Create a creative brief that includes the assets for your paid ad 

Create, edit, and troubleshoot ads in Facebook Ads Manager

Establish and manage a social media presence
---
귀하가 습득할 기술
Performance Advertising
Digital Marketing
Brand Management
Social Media Marketing
Content Marketing
Marketing
Social Media Marketing Strategy
Content Development
content management
Marketing Content Development
Campaign Management
Ad Management
이 전문 자격증 정보
Whether you've been tinkering with social media platforms for your business already or are completely new to the field of digital marketing, you've come to the right place. This six-course program, developed by digital marketing experts at Aptly together with Facebook marketers, includes an industry-relevant curriculum designed to prepare you for an entry-level role in social media marketing. After an introduction to digital marketing and major social media platforms, you'll learn to establish an online presence, create posts, build a following, and manage your social media accounts. You'll develop skills in creating and managing advertising campaigns in social media and learn to evaluate the results of your marketing efforts. Throughout the program you'll get to practice your new skills through hands-on projects, the results of which you can showcase through a portfolio of your work. Upon successful completion of the program, you'll earn both the Coursera and the Facebook Digital Marketing Associate Certification, proving your skills in social media marketing and in the use of Facebook Ads Manager. Once you earn your Facebook Certification, you'll get exclusive access to the new Facebook Certification Career Network. A job search platform that connects Facebook Certified professionals with 60+ top employers who have committed to sourcing talent through its certification programs. We'll provide you with the link once you've completed all the courses and passed the exam.
응용 학습 프로젝트
Our projects offer an opportunity to apply social media marketing skills practically. From establishing your business goals and brand to creating and evaluating an ad campaign in Facebook Ads Manager, you'll work directly within social media platforms to create engaging and relevant content, discover the ins-and-outs of each social media platform, practice analyzing metrics, and more. Your results will include a portfolio you can share with a future employer or use at your own business.
40%
이 특화 과정을(를) 수료한 후 새로운 경력을 시작함
100% 온라인 강좌
지금 바로 시작해 나만의 일정에 따라 학습을 진행하세요.
유동적 일정
유연한 마감을 설정하고 유지 관리합니다.
초급 단계
No degree or prior experience required. Enthusiasm for social media and basic internet navigation skills are required as well as a Facebook account.
영어
자막: 영어, 아랍어, 프랑스어, 이탈리아어, 포르투갈어 (브라질), 베트남어, 독일어, 러시아어, 스페인어, 포르투갈어 (유럽)
40%
이 특화 과정을(를) 수료한 후 새로운 경력을 시작함
100% 온라인 강좌
지금 바로 시작해 나만의 일정에 따라 학습을 진행하세요.
유동적 일정
유연한 마감을 설정하고 유지 관리합니다.
초급 단계
No degree or prior experience required. Enthusiasm for social media and basic internet navigation skills are required as well as a Facebook account.
영어
자막: 영어, 아랍어, 프랑스어, 이탈리아어, 포르투갈어 (브라질), 베트남어, 독일어, 러시아어, 스페인어, 포르투갈어 (유럽)
기술을 쌓아서 실무에 대비
새로운 분야에서 커리어를 찾고 있거나 현재 커리어에 변화를 주고 싶다면, Coursera의 전문 자격증을 취득하여 준비된 인재로 거듭날 수 있습니다. 가장 편리한 시간과 장소에서 나에게 맞는 속도로 배워보세요. 지금 바로 등록하고 7일 무료 평가판을 통해 새로운 진로를 탐색해보세요. 언제든지 학습을 일시 중지하거나 구독을 종료할 수 있습니다.
실습 프로젝트
실습 프로젝트에서 기술을 적용해보고, 미래 고용주에게 실무적으로 준비된 인재임을 보여주는 포트폴리오를 만들어보세요. 자격증을 취득하려면 프로젝트를 성공적으로 완료해야 합니다.
경력 자격 증명 취득
프로그램의 모든 강좌를 완료하면 전문가 네트워크에서 공유할 수 있는 자격증을 얻게 되며, 새로운 커리어를 시작하는 데 도움이 되는 커리어 지원 리소스에 액세스할 수 있게 됩니다. 많은 전문 자격증은 해당 전문 자격증의 자격 증명을 인정해주는 채용 파트너가 있거나, 자격증 시험을 준비하는 데 도움이 됩니다. 해당하는 경우 개별 전문 자격증 페이지에서 자세한 내용을 알아볼 수 있습니다. 제공자:
Facebook
Facebook builds technologies that help people connect with friends and family, find communities, and grow businesses. On successful completion of the Facebook Social Media Marketing Certificate, you'll instantly have a personal portfolio of work to showcase your talents to prospective digital marketing employers.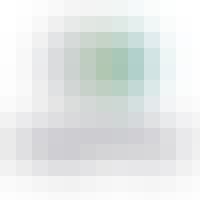 자주 묻는 질문
전문 분야를 완료하면 대학 학점을 받을 수 있나요?

Can I just enroll in a single course?

이 강좌는 100% 온라인으로 진행되나요? 직접 참석해야 하는 수업이 있나요?

How long does it take to complete the Professional Certificate?

What background knowledge is necessary?

Do I need to take the courses in a specific order?

Will I earn university credit for completing the Specialization?

전문 분야를 완료하면 대학 학점을 받을 수 있나요?

Will I only learn about Facebook and Instagram?

What are the technical requirements for me to take my Facebook Digital Marketing Associate Certification exam?
궁금한 점이 더 있으신가요? 학습자 도움말 센터를 방문해 보세요.