Alibaba Cloud Computing 특화 과정
Empower your business with cloud solutions. Learn to build comprehensive architectures on Alibaba Cloud's platform

배울 내용
Securing your Network on the Cloud

Create accessible storage resources
---
귀하가 습득할 기술
Database (DBMS)
Machine Learning
Big Data
Cloud Computing
Storage
Cloud Computing Security
database management
Object Storage
이 전문 분야 정보
This specialization is intended for both students and businesses who aim to learn more about how Cloud technology can help them grow. With Cloud Computing, Big Data, and Cloud Security courses, users will be exposed to a series of products that combine to make architectures fit for any task. This specialization will train the user on two levels: first, the basic specifications and functions of our principle product line, and secondly, evaluates a user's ability to use several different products together to create best practice solutions on Alibaba Cloud. Users that pass this specialization will stand out among their peers as IT professionals that can not only build a cloud architecture on their own but administrate a larger network of cloud resources on Alibaba Cloud. Taking this training offered by our official training partner, Coursera, will also prepare you to succeed on the ACP/ACA professional certification exam series (offered here: https://edu.alibabacloud.com/certification) and launch your next career as a Cloud professional.
응용 학습 프로젝트
Course material includes step-by-step demos that will take the theory into practice, showing users how to build solutions for their needs. The Big Data course dive deeper into analyzing and displaying large sets of information while using Machine Learning and AI algorithms to increase the value of the data sets.
100% 온라인 강좌
지금 바로 시작해 나만의 일정에 따라 학습을 진행하세요.
유동적 일정
유연한 마감을 설정하고 유지 관리합니다.
초급 단계
For the Cloud Computing course, no background is needed. We recommend you take the Big Data course after the Cloud Computing course.
100% 온라인 강좌
지금 바로 시작해 나만의 일정에 따라 학습을 진행하세요.
유동적 일정
유연한 마감을 설정하고 유지 관리합니다.
초급 단계
For the Cloud Computing course, no background is needed. We recommend you take the Big Data course after the Cloud Computing course.
Cloud Computing Fundamentals on Alibaba Cloud
Looking to dive into the world of Alibaba Cloud with a comprehensive introduction to the range of products and solutions offered by Alibaba Cloud? Fundamental Architecting on Alibaba Cloud is a course designed for users looking to start this journey with a look into Alibaba Cloud's core products. Fundamental Architecting looks into storage, networking, auto-scaling, and security solutions as well as scenarios to best combine these products to create a complete cloud-based architecture.
Big Data Analytical Platform on Alibaba Cloud
Building an Analytical Platform on Alibaba Cloud can empower how you take in, analyze, and demonstrate clear metrics from a set of Big Data. This course is designed to teach engineers how to use Alibaba Cloud Big Data products. It covers basic distributed system theory and Alibaba Cloud's core products like MaxCompute, DataWorks, E-MapReduce as well as a bundle of ecosystem tools.
Protecting Cloud Architecture with Alibaba Cloud
The Security Exam Preparation Course is a series of online courses covering topics including Linux and Windows OS basics and operations, network fundamentals, host security, application security, network security, and data security. It is designed to help you understand how these products work, how they should be used, and help you gain the required knowledge to prepare for the ACA/ACP level cloud security specialist.
제공자: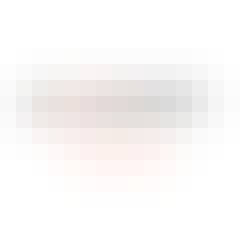 Alibaba Cloud Academy
The Alibaba Cloud Academy is the Training and Certification arm of Alibaba Cloud. The Academy offers over 130 online and offline certification courses that prepare customers, partners, and developers to tackle Cloud solutions with Alibaba Cloud products. Online offerings include short free videos that introduce fundamental concepts of Cloud computing while "Clouder" certification courses teach and evaluate a user's ability to perform certain functions with Alibaba Cloud products. Our offline courses target corporate training, are offered in over 22 countries and nine languages and are delivered both by trainers of the Academy team as well as partners that we have trained. Finally, our professional certifications, that are studied online and taken at Pearson testing centers offline, are the highest level certification offered and wholly demonstrate a user's Alibaba Cloud capabilities. The Academy continues to keep in step with the fast-paced growth of Alibaba Cloud through creating new training and establishing partnerships with global education leaders.
자주 묻는 질문
전문 분야를 완료하면 대학 학점을 받을 수 있나요?

If you subscribed, you get a 7-day free trial during which you can cancel at no penalty. After that, we don't give refunds, but you can cancel your subscription at any time. See our full refund policy.

Can I just enroll in a single course?

구독하는 경우, 취소해도 요금이 청구되지 않는 7일간의 무료 평가판을 이용할 수 있습니다. 해당 기간이 지난 후에는 환불이 되지 않지만, 언제든 구독을 취소할 수 있습니다. 전체 환불 정책 보기.

네! 시작하려면 관심 있는 강좌 카드를 클릭하여 등록합니다. 강좌를 등록하고 완료하면 공유할 수 있는 인증서를 얻거나 강좌를 청강하여 강좌 자료를 무료로 볼 수 있습니다. 전문 분야 과정에 있는 강좌에 등록하면, 전체 전문 분야에 등록하게 됩니다. 학습자 대시보드에서 진행 사항을 추적할 수 있습니다.

Can I take the course for free?

예, Coursera에서는 수업료를 낼 수 없는 학습자를 위해 재정 지원을 제공합니다. 왼쪽에 있는 등록 버튼 아래 재정 지원 링크를 클릭하면 지원할 수 있습니다. 신청서를 작성하라는 메시지가 표시되며 승인되면 알림을 받습니다. 성취 프로젝트를 포함하여 전문 분야의 각 강좌에서 이 단계를 완료해야 합니다. 자세히 알아보기.

강좌를 등록하면 전문 분야의 모든 강좌에 접근할 수 있으며 강좌를 완료하면 인증서가 발급됩니다. 강좌 내용을 읽고 보기만 원한다면 강좌를 무료로 청강할 수 있습니다. 수업료를 지급하기 어려운 경우, 재정 지원을 신청할 수 있습니다.

이 강좌는 100% 온라인으로 진행되나요? 직접 참석해야 하는 수업이 있나요?

이 강좌는 100% 온라인으로 진행되므로 강의실에 직접 참석할 필요가 없습니다. 웹 또는 모바일 장치를 통해 언제 어디서든 강의, 읽기 자료, 과제에 접근할 수 있습니다.

While unnecessary, having an IT background will make the material easier to understand.

Do I need to take the courses in a specific order?

Take Cloud Computing first, the rest are up to you!

Will I earn university credit for completing the Specialization?

You will receive a certification from the Alibaba Cloud Academy and Coursera

전문 분야를 완료하면 대학 학점을 받을 수 있나요?

Change the way you work through the use of Cloud technology
궁금한 점이 더 있으신가요? 학습자 도움말 센터를 방문해 보세요.