Connected Planning for Business Transformation 특화 과정
Improve Business Outcomes with Connected Planning. Use Connected Planning to help your organization plan, pivot, and thrive in today's fast-paced business environment.

배울 내용
Articulate the key characteristics and benefits of Connected Planning

Understand the history of Connected Planning and its roots in business modeling and scenario planning

Explain why organizations adopt Connected Planning to drive their success

Articulate how Connected Planning links strategy, decisions, processes, and data across an organization
---
귀하가 습득할 기술
Technology Disruption

Business Planning

Strategic Planning

Connected Planning

Business Strategy
이 전문 분야 정보
This Specialization is for business professionals and students who are building business strategy and planning skills. It's also ideal for senior leadership who need insight beyond basic business modeling and scenario planning to capture value from their strategic planning and budgeting processes. Through three courses, you will cover the principles and benefits of Connected Planning, learn from real-life Connected Planning case studies from a wide range of industries and functions, and explore the organizational imperatives critical to successful Connected Planning adoption. Together, these courses will prepare you to drive a Connected Planning implementation in your own organization.
응용 학습 프로젝트
Learners will complete a series of assignments and projects to develop a rationale and roadmap for Connected Planning implementation in their own organization, including a current state assessment of planning activities, a customized implementation journey or value chain progression, and an organizational readiness assessment.
100% 온라인 강좌
지금 바로 시작해 나만의 일정에 따라 학습을 진행하세요.
유연한 일정
유연한 마감을 설정하고 유지 관리합니다.
초급 단계
At least 6 months of business experience or a business-related degree in process
100% 온라인 강좌
지금 바로 시작해 나만의 일정에 따라 학습을 진행하세요.
유연한 일정
유연한 마감을 설정하고 유지 관리합니다.
초급 단계
At least 6 months of business experience or a business-related degree in process
강좌 수강
Coursera 특화 과정은 한 가지 기술을 완벽하게 습득하는 데 도움이 되는 일련의 강좌입니다. 시작하려면 특화 과정에 직접 등록하거나 강좌를 둘러보고 원하는 강좌를 선택하세요. 특화 과정에 속하는 강좌에 등록하면 해당 특화 과정 전체에 자동으로 등록됩니다. 단 하나의 강좌만 수료할 수도 있으며, 학습을 일시 중지하거나 언제든 구독을 종료할 수 있습니다. 학습자 대시보드를 방문하여 강좌 등록 상태와 진도를 추적해 보세요.
실습 프로젝트
모든 특화 과정에는 실습 프로젝트가 포함되어 있습니다. 특화 과정을 완료하고 수료증을 받으려면 프로젝트를 성공적으로 마쳐야 합니다. 특화 과정에 별도의 실습 프로젝트 강좌가 포함되어 있는 경우, 다른 모든 강좌를 완료해야 프로젝트 강좌를 시작할 수 있습니다.
수료증 취득
모든 강좌를 마치고 실습 프로젝트를 완료하면 취업할 때나 전문가 네트워크에 진입할 때 제시할 수 있는 수료증을 취득할 수 있습니다. 제공자: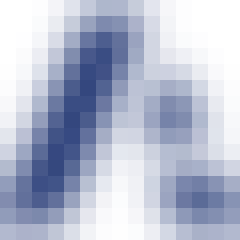 Anaplan
Anaplan is driving a new age of connected planning. Large and fast-growing organizations use Anaplan's cloud platform in every business function to make better-informed plans and decisions and drive faster, more effective planning processes. Anaplan also provides support, training, and planning transformation advisory services.
자주 묻는 질문
이 강좌는 100% 온라인으로 진행되나요? 직접 참석해야 하는 수업이 있나요?

전문 분야를 완료하면 대학 학점을 받을 수 있나요?

What background knowledge is necessary?

Do I need to take the courses in a specific order?

Is there a deadline for completing a course?
궁금한 점이 더 있으신가요? 학습자 도움말 센터를 방문해 보세요.