Conflict Management 특화 과정
Turn Conflict into Collaboration. Learn proven approaches to conflict resolution in three courses.

귀하가 습득할 기술
Active Listening
Communication
Management
Cross-Cultural Communication
Assertiveness
Collaboration
이 전문 분야 정보
Master the fundamentals of conflict resolution, harness the power of positive conflict, and hone your intercultural communication skills. In this Specialization, you'll learn to strengthen your personal and professional relationships by constructively addressing conflicts between individuals and within organizations. You'll build skills specifically aimed at managing intercultural conflicts in today's global society, and you'll explore how competing interests and goals, power imbalances, and other factors influence the nature of conflict and management strategies. In the final Capstone Project, you'll analyze a specific conflict and outline an approach to management and resolution.
75%
이 특화 과정을(를) 수료한 후 새로운 경력을 시작함
100% 온라인 강좌
지금 바로 시작해 나만의 일정에 따라 학습을 진행하세요.
유동적 일정
유연한 마감을 설정하고 유지 관리합니다.
영어
자막: 영어, 그리스어, 베트남어, 스페인어, 루마니아어, 프랑스어, 포르투갈어 (브라질), 한국어, 러시아어
75%
이 특화 과정을(를) 수료한 후 새로운 경력을 시작함
100% 온라인 강좌
지금 바로 시작해 나만의 일정에 따라 학습을 진행하세요.
유동적 일정
유연한 마감을 설정하고 유지 관리합니다.
영어
자막: 영어, 그리스어, 베트남어, 스페인어, 루마니아어, 프랑스어, 포르투갈어 (브라질), 한국어, 러시아어
제공자: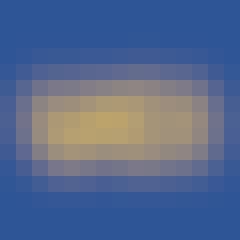 캘리포니아 대학교 어바인 캠퍼스
Since 1965, the University of California, Irvine has combined the strengths of a major research university with the bounty of an incomparable Southern California location. UCI's unyielding commitment to rigorous academics, cutting-edge research, and leadership and character development makes the campus a driving force for innovation and discovery that serves our local, national and global communities in many ways.
자주 묻는 질문
구독하는 경우, 취소해도 요금이 청구되지 않는 7일간의 무료 평가판을 이용할 수 있습니다. 해당 기간이 지난 후에는 환불이 되지 않지만, 언제든 구독을 취소할 수 있습니다. 전체 환불 정책 보기.

네! 시작하려면 관심 있는 강좌 카드를 클릭하여 등록합니다. 강좌를 등록하고 완료하면 공유할 수 있는 인증서를 얻거나 강좌를 청강하여 강좌 자료를 무료로 볼 수 있습니다. 전문 분야 과정에 있는 강좌에 등록하면, 전체 전문 분야에 등록하게 됩니다. 학습자 대시보드에서 진행 사항을 추적할 수 있습니다.

예, Coursera에서는 수업료를 낼 수 없는 학습자를 위해 재정 지원을 제공합니다. 왼쪽에 있는 등록 버튼 아래 재정 지원 링크를 클릭하면 지원할 수 있습니다. 신청서를 작성하라는 메시지가 표시되며 승인되면 알림을 받습니다. 성취 프로젝트를 포함하여 전문 분야의 각 강좌에서 이 단계를 완료해야 합니다. 자세히 알아보기.

강좌를 등록하면 전문 분야의 모든 강좌에 접근할 수 있으며 강좌를 완료하면 인증서가 발급됩니다. 강좌 내용을 읽고 보기만 원한다면 강좌를 무료로 청강할 수 있습니다. 수업료를 지급하기 어려운 경우, 재정 지원을 신청할 수 있습니다.

이 강좌는 100% 온라인으로 진행되나요? 직접 참석해야 하는 수업이 있나요?

이 강좌는 100% 온라인으로 진행되므로 강의실에 직접 참석할 필요가 없습니다. 웹 또는 모바일 장치를 통해 언제 어디서든 강의, 읽기 자료, 과제에 접근할 수 있습니다.

전문 분야를 완료하면 대학 학점을 받을 수 있나요?

이 전문 분야는 대학 학점을 제공하지 않지만, 일부 대학에서 선택적으로 전문 분야 인증서를 학점으로 인정할 수도 있습니다. 자세한 내용은 해당 기관에 문의하세요.

전문 분야를 완료하면 대학 학점을 받을 수 있나요?

Time to completion can vary based on your schedule, but most learners are able to complete the Specialization in about 3 months.

How often is each course in the Specialization offered?

Each course in the Specialization is offered on demand, and may be taken at any time.

No specific background is required. This Specialization is appropriate for anyone interested in learning more about conflict management. The Specialization is specifically aimed at business professionals who want to be successful at resolving and managing conflicts in the workplace through effective communication skills.

Do I need to take the courses in a specific order?

The courses should be taken in the order presented, as each subsequent course will build on material from previous courses.

Will I earn university credit for completing the Conflict Management Specialization?

Coursera courses and certificates don't carry university credit, though some universities may choose to accept Specialization Certificates for credit. Check with your institution to learn more.

What will I be able to do upon completing the Conflict Management Specialization?

You'll be able to deconstruct the nature of conflict and the role of goals and power imbalance in conflict, assemble a collection of communication skills to manage various types of conflict, and design a plan for managing conflict arising between individuals from different cultures.
궁금한 점이 더 있으신가요? 학습자 도움말 센터를 방문해 보세요.