Energy Production, Distribution & Safety 특화 과정
Establish the foundation for an energy job. Acquire fundamental knowledge and insights of the evolving power industry
이 전문 분야 정보
This specialization provides introductory knowledge about the energy industry and associated career opportunities, whether you are interested in a utility technician or utility worker role, or emerging green energy solutions. It is intended for those considering a career in the field, and people already working in the industry who have less than three years of experience and have not completed similar training. Through four courses, learners receive an overview of electric power systems, natural gas, safety practices, and the energy industry as a whole. To learn more, please watch the overview video by copying and pasting the following link into your web browser: https://www.youtube.com/watch?time_continue=2&v=2Yh9qIYiUDk.
응용 학습 프로젝트
Participants engage in exploratory opportunities and preparatory steps, creating a roadmap to achieve personal goals related to an energy industry career. The result is a tangible artifact for participants to include in their professional portfolio and leverage relevant prospects.
67%
이 특화 과정을(를) 수료한 후 새로운 경력을 시작함
100% 온라인 강좌
지금 바로 시작해 나만의 일정에 따라 학습을 진행하세요.
유동적 일정
유연한 마감을 설정하고 유지 관리합니다.
영어
자막: 영어, 프랑스어, 포르투갈어 (브라질), 러시아어, 스페인어
67%
이 특화 과정을(를) 수료한 후 새로운 경력을 시작함
100% 온라인 강좌
지금 바로 시작해 나만의 일정에 따라 학습을 진행하세요.
유동적 일정
유연한 마감을 설정하고 유지 관리합니다.
영어
자막: 영어, 프랑스어, 포르투갈어 (브라질), 러시아어, 스페인어
제공자: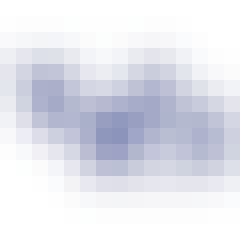 뉴욕주립대학교 버펄로 캠퍼스
The University at Buffalo (UB) is a premier, research-intensive public university and the largest, most comprehensive institution of the State University of New York (SUNY) system. UB offers more than 100 undergraduate degrees and nearly 300 graduate and professional programs.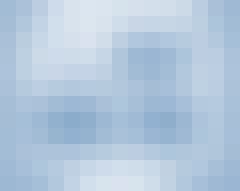 뉴욕주립대학교
The State University of New York, with 64 unique institutions, is the largest comprehensive system of higher education in the United States. Educating nearly 468,000 students in more than 7,500 degree and certificate programs both on campus and online, SUNY has nearly 3 million alumni around the globe.

자주 묻는 질문
전문 분야를 완료하면 대학 학점을 받을 수 있나요?

If you subscribed, you get a 7-day free trial during which you can cancel at no penalty. After that, we don't give refunds, but you can cancel your subscription at any time. See our full refund policy.

Can I just enroll in a single course?

구독하는 경우, 취소해도 요금이 청구되지 않는 7일간의 무료 평가판을 이용할 수 있습니다. 해당 기간이 지난 후에는 환불이 되지 않지만, 언제든 구독을 취소할 수 있습니다. 전체 환불 정책 보기.

네! 시작하려면 관심 있는 강좌 카드를 클릭하여 등록합니다. 강좌를 등록하고 완료하면 공유할 수 있는 인증서를 얻거나 강좌를 청강하여 강좌 자료를 무료로 볼 수 있습니다. 전문 분야 과정에 있는 강좌에 등록하면, 전체 전문 분야에 등록하게 됩니다. 학습자 대시보드에서 진행 사항을 추적할 수 있습니다.

Can I take the course for free?

예, Coursera에서는 수업료를 낼 수 없는 학습자를 위해 재정 지원을 제공합니다. 왼쪽에 있는 등록 버튼 아래 재정 지원 링크를 클릭하면 지원할 수 있습니다. 신청서를 작성하라는 메시지가 표시되며 승인되면 알림을 받습니다. 성취 프로젝트를 포함하여 전문 분야의 각 강좌에서 이 단계를 완료해야 합니다. 자세히 알아보기.

강좌를 등록하면 전문 분야의 모든 강좌에 접근할 수 있으며 강좌를 완료하면 인증서가 발급됩니다. 강좌 내용을 읽고 보기만 원한다면 강좌를 무료로 청강할 수 있습니다. 수업료를 지급하기 어려운 경우, 재정 지원을 신청할 수 있습니다.

이 강좌는 100% 온라인으로 진행되나요? 직접 참석해야 하는 수업이 있나요?

이 강좌는 100% 온라인으로 진행되므로 강의실에 직접 참석할 필요가 없습니다. 웹 또는 모바일 장치를 통해 언제 어디서든 강의, 읽기 자료, 과제에 접근할 수 있습니다.

No background knowledge, in particular, is necessary to take this course. We recommend at least a high school education and interest in a career in the energy industry.

Do I need to take the courses in a specific order?

We strongly urge you take the Overview of the Energy Industry course first. The others may be taken in any order desired.

Will I earn university credit for completing the Specialization?

전문 분야를 완료하면 대학 학점을 받을 수 있나요?

Upon completion of the specialization, you will have an understanding of the history and progression of the U.S. power and energy utilities, and their impact on society. You will gain confidence to have intelligent, fact-based dialogues, either in informal or professional conversations, pertaining to the following:

-A current view of the energy industry - including its structure, energy origins, constraints, pricing and regulations - as well as the impact of emerging disruptive technologies and renewable energies on the evolution of the Smart Grid

-Regulations of the U.S. power industry

-Components of a modern electrical power system, foundational electric power instruments and machinery, and the interactions between energy and the environment

-The properties of natural gas, operations of its distribution, basic field skills required, and the liquefaction of natural gas

-Standard energy industry safety practices and OSHA regulations
궁금한 점이 더 있으신가요? 학습자 도움말 센터를 방문해 보세요.