배울 내용
Analyze the rise of fintechs in the context of the changing global regulatory framework

Review an existing fintech company and assess whether the technology application is an appropriate solution

Identify the key elements of creating a successful fintech startup through interviewing an entrepreneur

Develop your own business model canvas and pitch for your startup idea
---
귀하가 습득할 기술
Financial Technology
Startup
Blockchain
Entrepreneurship
regulation
Business Planning
Design Thinking
Presentation
pitch
Business Model Canvas
이 전문 분야 정보
The University of Cape Town's specialization will give aspiring entrepreneurs the tools to understand the technological innovations and challenges the financial services industry faces in the emerging market context. The specialization covers foundations of the changing financial regulations, new technological applications like blockchain or artificial intelligence and design thinking for startups in emerging markets. Through real-world case studies, you will see how this technology can unlock growth and spur innovation and will understand the specific emerging economies environment within which innovation can take place. This specialization is particularly suited for entrepreneurs or aspiring entrepreneurs who want to learn how they can harness the power of fintech or technology in an emerging market. You will work on a business plan for your own fintech or tech-based startup idea in the capstone project comprising a business model canvas and pitch. This allows aspiring entrepreneurs to take a tangible step towards launching their own startup. Watch the course trailer
응용 학습 프로젝트
You will work on a business plan for either their own fintech or tech-based startup idea in the capstone project comprising a business model canvas and pitch. This allows aspiring entrepreneurs to take a tangible step towards launching their own startup.
100% 온라인 강좌
지금 바로 시작해 나만의 일정에 따라 학습을 진행하세요.
유동적 일정
유연한 마감을 설정하고 유지 관리합니다.
100% 온라인 강좌
지금 바로 시작해 나만의 일정에 따라 학습을 진행하세요.
유동적 일정
유연한 마감을 설정하고 유지 관리합니다.
제공자: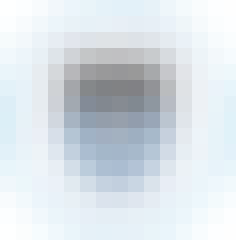 케이프타운대학교
The University of Cape Town is the oldest university in South Africa and is one of the leading research universities on the African continent. UCT has over 25 000 students, of whom 30% are postgraduate students. We offer degrees in six faculties: Commerce, Engineering & the Built Environment, Health Sciences, Humanities, Law, and Science. We pride ourself on our diverse student body, which reflects the many cultures and backgrounds of the region. We welcome international students and are currently home to thousands of international students from over 100 countries. UCT has a tradition of academic excellence that is respected world-wide and is privileged to have more than 30 A-rated researchers on our staff, all of whom are recognised as world leaders in their field. Our aim is to ensure that our research contributes to the public good through sharing knowledge for the benefit of society. Past students include five Nobel Laureates – Max Theiler, Alan Cormack, Sir Aaron Klug, Ralph Bunche and, most recently, J M Coetzee.
자주 묻는 질문
전문 분야를 완료하면 대학 학점을 받을 수 있나요?

If you subscribed, you get a 7-day free trial during which you can cancel at no penalty. After that, we don't give refunds, but you can cancel your subscription at any time. See our full refund policy.

Can I just enroll in a single course?

구독하는 경우, 취소해도 요금이 청구되지 않는 7일간의 무료 평가판을 이용할 수 있습니다. 해당 기간이 지난 후에는 환불이 되지 않지만, 언제든 구독을 취소할 수 있습니다. 전체 환불 정책 보기.

네! 시작하려면 관심 있는 강좌 카드를 클릭하여 등록합니다. 강좌를 등록하고 완료하면 공유할 수 있는 인증서를 얻거나 강좌를 청강하여 강좌 자료를 무료로 볼 수 있습니다. 전문 분야 과정에 있는 강좌에 등록하면, 전체 전문 분야에 등록하게 됩니다. 학습자 대시보드에서 진행 사항을 추적할 수 있습니다.

Can I take the course for free?

예, Coursera에서는 수업료를 낼 수 없는 학습자를 위해 재정 지원을 제공합니다. 왼쪽에 있는 등록 버튼 아래 재정 지원 링크를 클릭하면 지원할 수 있습니다. 신청서를 작성하라는 메시지가 표시되며 승인되면 알림을 받습니다. 성취 프로젝트를 포함하여 전문 분야의 각 강좌에서 이 단계를 완료해야 합니다. 자세히 알아보기.

강좌를 등록하면 전문 분야의 모든 강좌에 접근할 수 있으며 강좌를 완료하면 인증서가 발급됩니다. 강좌 내용을 읽고 보기만 원한다면 강좌를 무료로 청강할 수 있습니다. 수업료를 지급하기 어려운 경우, 재정 지원을 신청할 수 있습니다.

이 강좌는 100% 온라인으로 진행되나요? 직접 참석해야 하는 수업이 있나요?

이 강좌는 100% 온라인으로 진행되므로 강의실에 직접 참석할 필요가 없습니다. 웹 또는 모바일 장치를 통해 언제 어디서든 강의, 읽기 자료, 과제에 접근할 수 있습니다.

No background knowledge is necessary as we cover the basics of financial regulation, blockchain technology and entrepreneurship.

Do I need to take the courses in a specific order?

While you can take the courses in any order, It would be ideal to first take Fintech Regulation, How Entrepreneurs in Emerging Markets can master the Blockchain Technology, Building Fintech Startups and then the Capstone Course, Start Up Your Fintech Future. The Capstone courses assumes you have completed the first three courses listed.

Will I earn university credit for completing the Specialization?

You will not earn university credit for completing this specialization.

전문 분야를 완료하면 대학 학점을 받을 수 있나요?

You will be able to develop a business model canvas and pitch, which you can use to start up your own fintech or tech business. You gain the knowledge and be equipped with a toolkit to start your entrepreneurial journey.
궁금한 점이 더 있으신가요? 학습자 도움말 센터를 방문해 보세요.