Learn Chinese: HSK Test Preparation 특화 과정
Chinese For HSK (Level 1-3). Your Step-By-Step Guide to Learning Chinese. 귀하가 습득할 기술
Chinese Language
Hanyu Shuiping Kaoshi (HSK)
이 전문 분야 정보
This specialization consists of three elementary language courses, aims to improve your Chinese language skills effectively and systematically. This specialization introduces everyday language and includes activities to practice all four language skill: conversation, comprehension, reading and writing. You will learn about Chinese culture and basic Chinese Characters more, will possess the ability to further your Chinese language studies.
응용 학습 프로젝트
After completing this specialization, learners can communicate in Chinese at a basic level in their daily, academic and professional lives. Learners can manage most communication in Chinese when traveling in China.We aim for you to have a practical grasp of Chinese that will allow you to converse confidently in Chinese.
59%
이 특화 과정을(를) 수료한 후 새로운 경력을 시작함
100% 온라인 강좌
지금 바로 시작해 나만의 일정에 따라 학습을 진행하세요.
유동적 일정
유연한 마감을 설정하고 유지 관리합니다.
영어
자막: 영어, 중국어 (간체자), 독일어, 러시아어, 타이어
59%
이 특화 과정을(를) 수료한 후 새로운 경력을 시작함
100% 온라인 강좌
지금 바로 시작해 나만의 일정에 따라 학습을 진행하세요.
유동적 일정
유연한 마감을 설정하고 유지 관리합니다.
영어
자막: 영어, 중국어 (간체자), 독일어, 러시아어, 타이어
제공자: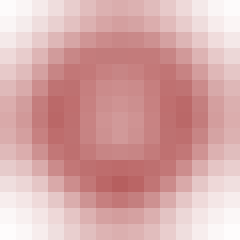 베이징 대학교
Peking University is determined to make its education openly accessible to students in China and around the world. With over 3000 faculty members, Peking University offers excellence in teaching and learning.
자주 묻는 질문
구독하는 경우, 취소해도 요금이 청구되지 않는 7일간의 무료 평가판을 이용할 수 있습니다. 해당 기간이 지난 후에는 환불이 되지 않지만, 언제든 구독을 취소할 수 있습니다. 전체 환불 정책 보기.

네! 시작하려면 관심 있는 강좌 카드를 클릭하여 등록합니다. 강좌를 등록하고 완료하면 공유할 수 있는 인증서를 얻거나 강좌를 청강하여 강좌 자료를 무료로 볼 수 있습니다. 전문 분야 과정에 있는 강좌에 등록하면, 전체 전문 분야에 등록하게 됩니다. 학습자 대시보드에서 진행 사항을 추적할 수 있습니다.

예, Coursera에서는 수업료를 낼 수 없는 학습자를 위해 재정 지원을 제공합니다. 왼쪽에 있는 등록 버튼 아래 재정 지원 링크를 클릭하면 지원할 수 있습니다. 신청서를 작성하라는 메시지가 표시되며 승인되면 알림을 받습니다. 성취 프로젝트를 포함하여 전문 분야의 각 강좌에서 이 단계를 완료해야 합니다. 자세히 알아보기.

강좌를 등록하면 전문 분야의 모든 강좌에 접근할 수 있으며 강좌를 완료하면 인증서가 발급됩니다. 강좌 내용을 읽고 보기만 원한다면 강좌를 무료로 청강할 수 있습니다. 수업료를 지급하기 어려운 경우, 재정 지원을 신청할 수 있습니다.

이 강좌는 100% 온라인으로 진행되나요? 직접 참석해야 하는 수업이 있나요?

이 강좌는 100% 온라인으로 진행되므로 강의실에 직접 참석할 필요가 없습니다. 웹 또는 모바일 장치를 통해 언제 어디서든 강의, 읽기 자료, 과제에 접근할 수 있습니다.

전문 분야를 완료하면 대학 학점을 받을 수 있나요?

이 전문 분야는 대학 학점을 제공하지 않지만, 일부 대학에서 선택적으로 전문 분야 인증서를 학점으로 인정할 수도 있습니다. 자세한 내용은 해당 기관에 문의하세요.

전문 분야를 완료하면 대학 학점을 받을 수 있나요?

HSK( Hànyǔ Shuǐpíng Kǎoshì), is an international standardized exam that tests and rates Chinese language proficiency. It assesses non-native Chinese speakers' abilities in using the Chinese language in their daily, academic and professional lives. The new HSK test was launched by Hanban, consists of six levels (from level 1 to level 6, level 6 is the highest level).

What is the linkage between this specialization and HSK?

The commonly Chinese used words and grammar structures of this specialization you will learn are designed by the newest HSK Test Syllabus.

If I have no intention to take Chinese proficiency test for the present, can I enroll this specialization?

Of course you can! This specialization is designed for all who yearn to learn Chinese. For learners who will take test, this specialization will help you to master core vocabularies and key grammar points of HSK. For learners who haven't intention, this specialization will improve your abilities of using Chinese.

What are the highlights of this specialization?

①Systematic training. Three different level courses fit for your needs, improving your Chinese language proficiencies step by step.

②Professional designing. Contents of each lesson are specifically designed based on the newest HSK Test Syllabus.

③Fun and Interactive Learning. Situational videos in the courses make you enjoy your study, you will follow PKU students in their daily lives and interactions on our campus.

Can I just enroll in a single course? I'm not interested in the entire Specialization.

Yes, you can enroll in a single course according to your level and needs.

How long does it take to complete the Specialization and what background knowledge is necessary?

CHINESE FOR HSK LEVEL 1, is a 6 weeks course, aimed at Starters of Chinese learning (the course doesn't ask the learners to know Chinese characters.)

CHINESE FOR HSK LEVEL 2, is a 6 weeks course, aimed at Beginners of Chinese learning who know about 150 Chinese vocabularies.

CHINESE FOR HSK LEVEL 3, is a 8 weeks course, aimed at Beginners of Chinese learning who know about 300 Chinese vocabularies.

What will I be able to do upon completing the Specialization?

You will master approximately 700 vocabularies and 200 grammar points, as well as using Chinese to handle basic communicative tasks throughout daily life, work and study, such as introduce yourself and your family, describe your daily life and your learning or working experience, ask for help as well as understanding others' response, talk about topics regarding hobbies of yourself or others, the weather, events, scores, etc.
궁금한 점이 더 있으신가요? 학습자 도움말 센터를 방문해 보세요.