Inspirational Leadership: Leading with Sense 특화 과정
Shape Your Life With Leadership. Become a better leader, manager, colleague, parent, or friend in three courses.
귀하가 습득할 기술
Confidence
Communication
Leadership
Strategic Hr Leadership
Human Resources (HR)
이 전문 분야 정보
This Specialization will help you switch from a top-down leadership, with the emphasis on authority, to an open leadership based on trust and sense. This new approach of leadership, taught to HEC MBA's student and top executives, encourages relationships between people in spite of their differences of opinion and enables better team leadership. The Savoir-Relier protocol is based on more than 25 years of research and practice. It has been implemented with positive impact on individual and teams in companies like Apple, L'Oréal, LVMH, Sanofi or Pernod Ricard for example. Just as them, as an executive, manager or individual, you will practice the Savoir-Relier method and discover that when done with courage, empathy, humility and resilience, it stimulates creative initiatives, and creates meaning to foster action and results. It will help you to overcome difficult situations with resilience and navigate complex systems. You will explore your own leadership style through conversations with your peers, and acquire the necessary self-confidence to make good decisions based on the opinions and ideas of others, even if they are contradictory You will also hear perspectives on leadership from outstanding leaders such as an Olympic athlete, business executives, and other distinguished guest speakers. In the final Capstone Project, you will apply the skills you have grown and the models you have learned to address and overcome a personal leadership challenge.
50%
이 특화 과정을(를) 수료한 후 새로운 경력을 시작함
100% 온라인 강좌
지금 바로 시작해 나만의 일정에 따라 학습을 진행하세요.
유동적 일정
유연한 마감을 설정하고 유지 관리합니다.
영어
자막: 영어, 아랍어, 프랑스어, 그리스어, 베트남어, 페르시아어, 포르투갈어 (브라질), 러시아어, 스페인어
50%
이 특화 과정을(를) 수료한 후 새로운 경력을 시작함
100% 온라인 강좌
지금 바로 시작해 나만의 일정에 따라 학습을 진행하세요.
유동적 일정
유연한 마감을 설정하고 유지 관리합니다.
영어
자막: 영어, 아랍어, 프랑스어, 그리스어, 베트남어, 페르시아어, 포르투갈어 (브라질), 러시아어, 스페인어
제공자: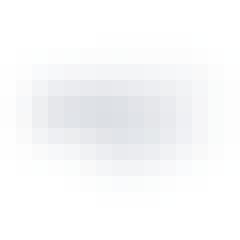 HEC 파리
HEC Paris, founded in 1881 by the Paris Chamber of Commerce and Industry, is one of France's oldest elite higher education Grandes Ecoles. Throughout its 130-year history, HEC Paris has consistently attracted individuals highly capable and talented, innovative and entrepreneurial, ambitious and open-minded, capable of becoming architects of a responsible world. What makes HEC unique is its conviction shared by the HEC community: knowledge determines the freedom and entrepreneurship required for a better world.
자주 묻는 질문
구독하는 경우, 취소해도 요금이 청구되지 않는 7일간의 무료 평가판을 이용할 수 있습니다. 해당 기간이 지난 후에는 환불이 되지 않지만, 언제든 구독을 취소할 수 있습니다. 전체 환불 정책 보기.

네! 시작하려면 관심 있는 강좌 카드를 클릭하여 등록합니다. 강좌를 등록하고 완료하면 공유할 수 있는 인증서를 얻거나 강좌를 청강하여 강좌 자료를 무료로 볼 수 있습니다. 전문 분야 과정에 있는 강좌에 등록하면, 전체 전문 분야에 등록하게 됩니다. 학습자 대시보드에서 진행 사항을 추적할 수 있습니다.

예, Coursera에서는 수업료를 낼 수 없는 학습자를 위해 재정 지원을 제공합니다. 왼쪽에 있는 등록 버튼 아래 재정 지원 링크를 클릭하면 지원할 수 있습니다. 신청서를 작성하라는 메시지가 표시되며 승인되면 알림을 받습니다. 성취 프로젝트를 포함하여 전문 분야의 각 강좌에서 이 단계를 완료해야 합니다. 자세히 알아보기.

강좌를 등록하면 전문 분야의 모든 강좌에 접근할 수 있으며 강좌를 완료하면 인증서가 발급됩니다. 강좌 내용을 읽고 보기만 원한다면 강좌를 무료로 청강할 수 있습니다. 수업료를 지급하기 어려운 경우, 재정 지원을 신청할 수 있습니다.

이 강좌는 100% 온라인으로 진행되나요? 직접 참석해야 하는 수업이 있나요?

이 강좌는 100% 온라인으로 진행되므로 강의실에 직접 참석할 필요가 없습니다. 웹 또는 모바일 장치를 통해 언제 어디서든 강의, 읽기 자료, 과제에 접근할 수 있습니다.

전문 분야를 완료하면 대학 학점을 받을 수 있나요?

이 전문 분야는 대학 학점을 제공하지 않지만, 일부 대학에서 선택적으로 전문 분야 인증서를 학점으로 인정할 수도 있습니다. 자세한 내용은 해당 기관에 문의하세요.

전문 분야를 완료하면 대학 학점을 받을 수 있나요?

Each course in the Specialization is offered on a regular schedule, with sessions starting about once per month. If you don't complete a course on the first try, you can easily transfer to the next session, and your completed work and grades will carry over.

No background knowledge is required. This Specialization is designed for anyone interested in becoming a better manager, team member, parent, or friend.

Do I need to take the courses in a specific order?

We recommend taking the courses in the order presented, as each subsequent course will build on material from previous courses.

Will I earn university credit for completing the Inspirational Leadership Specialization?

Coursera courses and certificates don't carry university credit, though some universities may choose to accept Specialization Certificates for credit. Check with your institution to learn more.

What will I be able to do upon completing the Inspirational Leadership Specialization?

You will be a more effective, inspirational, and relationship-oriented leader in any personal or professional context. Specifically, you will be equipped and empowered to engage a team around a shared goal, to inspire trust and confidence, and to help those around you overcome disruption and crises.

Are there any complimentary resources I can consult to get started?

You may wish to explore the book Leading with Sense by Valérie Gauthier, the lead instructor for this Specialization.

How long does it take to complete the Inspirational Leadership Specialization?

Time to completion can vary based on your schedule, but most learners are able to complete the Specialization in about 4 months.

What the learners say about their experience? (Part 1)

"By learning your Savoir-Relier protocol, I slowly absorb and learn the ways to adapt and improve myself effectively. I even use it at work and at home whenever I've got a chance! It helps me a lot to shape myself, my thoughts and my goals!" (woman from Thailand)

What the learners say about their experience? (Part 2)

"I was really impressed about the course right from the content through the methodology. I have attended lots of leadership trainings. I must confess that this is topnotch. My sincere appreciation. Look forward to the remaining part of the specialization." (man from Nigeria)

What the learners say about their experience? (Part 3)

"I took this course to know do I possess the qualities of leader or not but what this course provides is something more than what expected. I want to thank you for all your efforts for bringing this fantastic course to us, this thanks is from the community of all learners." (man from India)
궁금한 점이 더 있으신가요? 학습자 도움말 센터를 방문해 보세요.