Organizational Leadership 특화 과정
Successfully Lead in an Ever-Changing Business Environment. Master key strategies to successfully lead an organizational change effort in just five courses plus a final capstone project.

귀하가 습득할 기술
Design Leadership
Negotiation
Leadership
Marketing
Team Management
Collaboration
Communication
Innovation
Crisis Management
Communications Management
Advertising
Data Analysis
이 전문 분야 정보
Equip yourself to successfully lead organizations through clarity of purpose and effective collaboration — by building and motivating teams; designing and delivering powerful stories; developing strategies to appropriately influence; understanding underlying customer analytics and applying innovative approaches to deliver impact. How do aspiring managers succeed in an ever-changing business environment? How do they lead different groups to action? This specialization equips aspiring managers to lead change and leverage different roles and functions within for-profit institutions to create lasting value in the marketplace. Throughout the five courses, we will explore how great leaders assess themselves and lead collaborative teams that effectively manage negotiations and conflict. We will discover how leaders communicate through storytelling and employ other communication strategies to influence. Furthermore, we will learn how organizations start with the clarity of purpose that comes from an understanding of customers' needs, including leveraging data analytics, and use that focus to drive the design of products and services to meet those needs effectively. At the end of the coursework, students will create a capstone project that allows them to apply what they have learned. Each of the individual courses can be audited for free: 1-High Performance Collaboration: Leadership, Teamwork, and Negotiation, 2-Leadership Communication for Maximum Impact: Storytelling, 3-Leadership Through Social Influence, 4-Leadership Through Marketing, 5-Leadership Through Design Innovation.
67%
이 특화 과정을(를) 수료한 후 새로운 경력을 시작함
100% 온라인 강좌
지금 바로 시작해 나만의 일정에 따라 학습을 진행하세요.
유동적 일정
유연한 마감을 설정하고 유지 관리합니다.
영어
자막: 영어, 베트남어, 아랍어, 프랑스어, 포르투갈어 (브라질), 러시아어, 스페인어, 한국어, 포르투갈어 (브라질), 카탈로니아어, 독일어, 마라티어, 일본어
67%
이 특화 과정을(를) 수료한 후 새로운 경력을 시작함
100% 온라인 강좌
지금 바로 시작해 나만의 일정에 따라 학습을 진행하세요.
유동적 일정
유연한 마감을 설정하고 유지 관리합니다.
영어
자막: 영어, 베트남어, 아랍어, 프랑스어, 포르투갈어 (브라질), 러시아어, 스페인어, 한국어, 포르투갈어 (브라질), 카탈로니아어, 독일어, 마라티어, 일본어
제공자: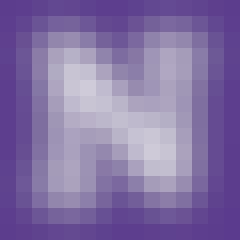 노스웨스턴 대학교
Northwestern University is a private research and teaching university with campuses in Evanston and Chicago, Illinois, and Doha, Qatar. Northwestern combines innovative teaching and pioneering research in a highly collaborative environment that transcends traditional academic boundaries.
자주 묻는 질문
구독하는 경우, 취소해도 요금이 청구되지 않는 7일간의 무료 평가판을 이용할 수 있습니다. 해당 기간이 지난 후에는 환불이 되지 않지만, 언제든 구독을 취소할 수 있습니다. 전체 환불 정책 보기.

네! 시작하려면 관심 있는 강좌 카드를 클릭하여 등록합니다. 강좌를 등록하고 완료하면 공유할 수 있는 인증서를 얻거나 강좌를 청강하여 강좌 자료를 무료로 볼 수 있습니다. 전문 분야 과정에 있는 강좌에 등록하면, 전체 전문 분야에 등록하게 됩니다. 학습자 대시보드에서 진행 사항을 추적할 수 있습니다.

예, Coursera에서는 수업료를 낼 수 없는 학습자를 위해 재정 지원을 제공합니다. 왼쪽에 있는 등록 버튼 아래 재정 지원 링크를 클릭하면 지원할 수 있습니다. 신청서를 작성하라는 메시지가 표시되며 승인되면 알림을 받습니다. 성취 프로젝트를 포함하여 전문 분야의 각 강좌에서 이 단계를 완료해야 합니다. 자세히 알아보기.

강좌를 등록하면 전문 분야의 모든 강좌에 접근할 수 있으며 강좌를 완료하면 인증서가 발급됩니다. 강좌 내용을 읽고 보기만 원한다면 강좌를 무료로 청강할 수 있습니다. 수업료를 지급하기 어려운 경우, 재정 지원을 신청할 수 있습니다.

이 강좌는 100% 온라인으로 진행되나요? 직접 참석해야 하는 수업이 있나요?

이 강좌는 100% 온라인으로 진행되므로 강의실에 직접 참석할 필요가 없습니다. 웹 또는 모바일 장치를 통해 언제 어디서든 강의, 읽기 자료, 과제에 접근할 수 있습니다.

전문 분야를 완료하면 대학 학점을 받을 수 있나요?

이 전문 분야는 대학 학점을 제공하지 않지만, 일부 대학에서 선택적으로 전문 분야 인증서를 학점으로 인정할 수도 있습니다. 자세한 내용은 해당 기관에 문의하세요.

전문 분야를 완료하면 대학 학점을 받을 수 있나요?

Time to completion can vary based on your schedule, but most learners are able to complete the Specialization in 3.5-4 months.

How often is each course in the Specialization offered?

Each course in the Specialization is offered on a regular schedule, with sessions starting about once per month. If you don't complete a course on the first try, you can easily transfer to the next session, and your completed work and grades will carry over.

This course is best suited for aspiring leaders who are already leading, to a certain degree, within their organizations but not necessarily large teams.

Do I have to take the courses in this Specialization in a specific order?

We recommend taking the courses in the order presented, as each subsequent course will build on material from previous courses.

Will I earn university credit for completing the Organizational Leadership Specialization?

Coursera courses and certificates don't carry university credit, though some universities may choose to accept Specialization Certificates for credit. Check with your institution to learn more.

What will I be able to do upon completing the Organizational Leadership Specialization?

(A) Optimally design a team for success (B) Negotiate in a collaborative fashion in large and small business situation (C) Utilize primary action strategies to achieve personal branding (D) Develop strategies for initial crisis response (E) Analyze techniques for communication to different constituencies (F) Formulate strategies for storytelling for innovation (G) Develop strategies to influence others (H) Create a market focused strategy (I) Use analytics to improve marketing efforts (J) Utilize design methods to identify opportunities and develop a range of solutions (K) Bring human-centered design approaches inside the organization to build a culture of innovation
궁금한 점이 더 있으신가요? 학습자 도움말 센터를 방문해 보세요.