Professional IQ: Preventing and Solving Problems at Work 특화 과정
A Compass for Navigating Professional Challenges. Many successful people know the content of Professional IQ; you should, too!

귀하가 습득할 기술
Professional
Decision-Making
이 전문 분야 정보
In this Specialization, Professional IQ: Preventing Solving Problems at Work, learners use real-world dilemmas and ethical problems experienced by professionals around the world to clarify and articulate their personal values as a foundation for the issues they face. Many successful people use these skills every day—and you should too: making strong decisions; recognizing and avoiding career-damaging pitfalls; preventing and resolving conflicts so as to be value-added members of teams; knowing how and when to apologize effectively; knowing how to ask constructive questions that advance work; and honing leadership skills—whether for being influential at work or holding a position of authority. Learners develop a Personal Leadership Credo, as part of a portfolio applying the skills from the course in situations that learners develop themselves. This Specialization features guest speakers from the following organizations: The University of Illinois Community Credit Union; ZipDX; Rosentreter Group; University of Kansas; Studio Helix Medical Exercise and Bodywork, LLC; Advanced Micro Devices; Vedder Price, P.C.; Circuit Court of Cook County; Sierra Training Associates Inc.; and the University of Illinois at Urbana-Champaign. For the names and biographies of individual guest speakers, please see the "Guest Experts" page within each course.
100% 온라인 강좌
지금 바로 시작해 나만의 일정에 따라 학습을 진행하세요.
유동적 일정
유연한 마감을 설정하고 유지 관리합니다.
영어
자막: 영어, 프랑스어, 포르투갈어 (브라질), 러시아어, 스페인어, 아랍어
100% 온라인 강좌
지금 바로 시작해 나만의 일정에 따라 학습을 진행하세요.
유동적 일정
유연한 마감을 설정하고 유지 관리합니다.
영어
자막: 영어, 프랑스어, 포르투갈어 (브라질), 러시아어, 스페인어, 아랍어
제공자: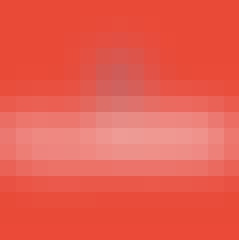 일리노이대학교 어버너-섐페인캠퍼스
The University of Illinois at Urbana-Champaign is a world leader in research, teaching and public engagement, distinguished by the breadth of its programs, broad academic excellence, and internationally renowned faculty and alumni. Illinois serves the world by creating knowledge, preparing students for lives of impact, and finding solutions to critical societal needs.
자주 묻는 질문
전문 분야를 완료하면 대학 학점을 받을 수 있나요?

If you subscribed, you get a 7-day free trial during which you can cancel at no penalty. After that, we don't give refunds, but you can cancel your subscription at any time. See our full refund policy.

Can I just enroll in a single course?

구독하는 경우, 취소해도 요금이 청구되지 않는 7일간의 무료 평가판을 이용할 수 있습니다. 해당 기간이 지난 후에는 환불이 되지 않지만, 언제든 구독을 취소할 수 있습니다. 전체 환불 정책 보기.

네! 시작하려면 관심 있는 강좌 카드를 클릭하여 등록합니다. 강좌를 등록하고 완료하면 공유할 수 있는 인증서를 얻거나 강좌를 청강하여 강좌 자료를 무료로 볼 수 있습니다. 전문 분야 과정에 있는 강좌에 등록하면, 전체 전문 분야에 등록하게 됩니다. 학습자 대시보드에서 진행 사항을 추적할 수 있습니다.

Can I take the course for free?

예, Coursera에서는 수업료를 낼 수 없는 학습자를 위해 재정 지원을 제공합니다. 왼쪽에 있는 등록 버튼 아래 재정 지원 링크를 클릭하면 지원할 수 있습니다. 신청서를 작성하라는 메시지가 표시되며 승인되면 알림을 받습니다. 성취 프로젝트를 포함하여 전문 분야의 각 강좌에서 이 단계를 완료해야 합니다. 자세히 알아보기.

강좌를 등록하면 전문 분야의 모든 강좌에 접근할 수 있으며 강좌를 완료하면 인증서가 발급됩니다. 강좌 내용을 읽고 보기만 원한다면 강좌를 무료로 청강할 수 있습니다. 수업료를 지급하기 어려운 경우, 재정 지원을 신청할 수 있습니다.

이 강좌는 100% 온라인으로 진행되나요? 직접 참석해야 하는 수업이 있나요?

이 강좌는 100% 온라인으로 진행되므로 강의실에 직접 참석할 필요가 없습니다. 웹 또는 모바일 장치를 통해 언제 어디서든 강의, 읽기 자료, 과제에 접근할 수 있습니다.

Each course in the Specialization is offered on a regular schedule with sessions starting about once per month. If you don't complete a course on the first try, you can easily transfer to the next session, and your completed work and grades will carry over.

No background knowledge is required. This Specialization is designed for anyone interested in having a career to be proud of, helping teams get things done, and inspiring and influencing those around them.

Do I need to take the courses in a specific order?

It is recommended that the courses in the Specialization be taken in the order outlined. Some courses do list other courses as prerequisites. In the Capstone Project, you will have the opportunity to synthesize your learning in all three courses and apply your combined skills in a final project.

Will I earn university credit for completing the Specialization?

No, university credit cannot be earned by taking the courses in this Specialization.

전문 분야를 완료하면 대학 학점을 받을 수 있나요?

· make strong decisions

· recognize and avoid career-damaging pitfalls

· navigate challenging situations successfully

· prevent and resolve conflicts so as to be value-added members of teams

· know how and when to apologize effectively

· ask constructive questions that advance work objectives

· hone leadership skills now and for the rest of your career

· influence others effectively for constructive group outcomes
궁금한 점이 더 있으신가요? 학습자 도움말 센터를 방문해 보세요.