Mastering Software Development in R 특화 과정
Build better data science tools.. Learn to design software for data tooling, distribute R packages, and build custom visualizations.
배울 내용
Custom data visualization and graphics

Data manipulation and wrangling

Produce and scale data science products
---
귀하가 습득할 기술
R Programming
Data Visualization (DataViz)
Ggplot2
tidyverse
Object-Oriented Programming (OOP)
Data Manipulation
Regular Expression (REGEX)
Rstudio
Logic Programming
Functional Programming
Programming Tool
Github
이 전문 분야 정보
R is a programming language and a free software environment for statistical computing and graphics, widely used by data analysts, data scientists and statisticians. This Specialization covers R software development for building data science tools. As the field of data science evolves, it has become clear that software development skills are essential for producing and scaling useful data science results and products. This Specialization will give you rigorous training in the R language, including the skills for handling complex data, building R packages, and developing custom data visualizations. You'll be introduced to indispensable R libraries for data manipulation, like tidyverse, and data visualization and graphics, like ggplot2. You'll learn modern software development practices to build tools that are highly reusable, modular, and suitable for use in a team-based environment or a community of developers. This Specialization is designed to serve both data analysts, who may want to gain more familiarity with hands-on, fundamental software skills for their everyday work, as well as data mining experts and data scientists, who may want to use R to scale their developing and programming skills, and further their careers as data science experts.
응용 학습 프로젝트
In each of the courses, learners will deploy their newly acquired advanced R language skills to manipulate complex datasets, write powerful functions, create a new R package, and develop new visualization tools for building custom data graphics. These projects will result in a portfolio of R code that can be reused and built upon for deployment in the real world.
46%
이 특화 과정을(를) 수료한 후 새로운 경력을 시작함
100% 온라인 강좌
지금 바로 시작해 나만의 일정에 따라 학습을 진행하세요.
유동적 일정
유연한 마감을 설정하고 유지 관리합니다.
영어
자막: 영어, 프랑스어, 포르투갈어 (브라질), 러시아어, 스페인어, 중국어 (간체자), 아랍어, 베트남어, 독일어, 조지아어, 에스토니아어, 타이어, 일본어, 네팔어
46%
이 특화 과정을(를) 수료한 후 새로운 경력을 시작함
100% 온라인 강좌
지금 바로 시작해 나만의 일정에 따라 학습을 진행하세요.
유동적 일정
유연한 마감을 설정하고 유지 관리합니다.
영어
자막: 영어, 프랑스어, 포르투갈어 (브라질), 러시아어, 스페인어, 중국어 (간체자), 아랍어, 베트남어, 독일어, 조지아어, 에스토니아어, 타이어, 일본어, 네팔어
제공자: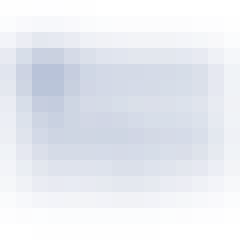 존스홉킨스대학교
The mission of The Johns Hopkins University is to educate its students and cultivate their capacity for life-long learning, to foster independent and original research, and to bring the benefits of discovery to the world.
자주 묻는 질문
전문 분야를 완료하면 대학 학점을 받을 수 있나요?

If you subscribed, you get a 7-day free trial during which you can cancel at no penalty. After that, we don't give refunds, but you can cancel your subscription at any time. See our full refund policy.

Can I just enroll in a single course?

구독하는 경우, 취소해도 요금이 청구되지 않는 7일간의 무료 평가판을 이용할 수 있습니다. 해당 기간이 지난 후에는 환불이 되지 않지만, 언제든 구독을 취소할 수 있습니다. 전체 환불 정책 보기.

네! 시작하려면 관심 있는 강좌 카드를 클릭하여 등록합니다. 강좌를 등록하고 완료하면 공유할 수 있는 인증서를 얻거나 강좌를 청강하여 강좌 자료를 무료로 볼 수 있습니다. 전문 분야 과정에 있는 강좌에 등록하면, 전체 전문 분야에 등록하게 됩니다. 학습자 대시보드에서 진행 사항을 추적할 수 있습니다.

Can I take the course for free?

예, Coursera에서는 수업료를 낼 수 없는 학습자를 위해 재정 지원을 제공합니다. 왼쪽에 있는 등록 버튼 아래 재정 지원 링크를 클릭하면 지원할 수 있습니다. 신청서를 작성하라는 메시지가 표시되며 승인되면 알림을 받습니다. 성취 프로젝트를 포함하여 전문 분야의 각 강좌에서 이 단계를 완료해야 합니다. 자세히 알아보기.

강좌를 등록하면 전문 분야의 모든 강좌에 접근할 수 있으며 강좌를 완료하면 인증서가 발급됩니다. 강좌 내용을 읽고 보기만 원한다면 강좌를 무료로 청강할 수 있습니다. 수업료를 지급하기 어려운 경우, 재정 지원을 신청할 수 있습니다.

이 강좌는 100% 온라인으로 진행되나요? 직접 참석해야 하는 수업이 있나요?

이 강좌는 100% 온라인으로 진행되므로 강의실에 직접 참석할 필요가 없습니다. 웹 또는 모바일 장치를 통해 언제 어디서든 강의, 읽기 자료, 과제에 접근할 수 있습니다.

Some programming experience (in any language) is recommended. We also suggest a working knowledge of mathematics up to algebra (neither calculus or linear algebra are required).

Do I need to take the courses in a specific order?

We strongly recommend that you take the courses in order.

Will I earn university credit for completing the Specialization?

Coursera courses and certificates don't carry university credit, though some universities may choose to accept Specialization Certificates for credit. Check with your institution to learn more.

전문 분야를 완료하면 대학 학점을 받을 수 있나요?

You will be able to use R to create new data science tools as part of a team or a community of developers. You will be able to build R packages, develop custom visualizations, and apply modern software development tools to create reusable code for solving data science problems.
궁금한 점이 더 있으신가요? 학습자 도움말 센터를 방문해 보세요.