추천 시스템 특화 과정
Master recommender systems.. Learn to design, build, and evaluate recommender systems for commerce and content. 배울 내용
Build recommendation systems

Implement collaborative filtering

Master spreadsheet based tools

Use project-association recommenders
---
귀하가 습득할 기술
Collaborative Filtering
Recommender Systems
Evaluation
LensKit
Matrix Factorization
Summary Statistics
Term Frequency Inverse Document Frequency (TF-IDF)
Microsoft Excel
이 전문 분야 정보
A Recommender System is a process that seeks to predict user preferences. This Specialization covers all the fundamental techniques in recommender systems, from non-personalized and project-association recommenders through content-based and collaborative filtering techniques, as well as advanced topics like matrix factorization, hybrid machine learning methods for recommender systems, and dimension reduction techniques for the user-product preference space. This Specialization is designed to serve both the data mining expert who would want to implement techniques like collaborative filtering in their job, as well as the data literate marketing professional, who would want to gain more familiarity with these topics. The courses offer interactive, spreadsheet-based exercises to master different algorithms, along with an honors track where you can go into greater depth using the LensKit open source toolkit. By the end of this Specialization, you'll be able to implement as well as evaluate recommender systems. The Capstone Project brings together the course material with a realistic recommender design and analysis project.
60%
이 특화 과정을(를) 수료한 후 새로운 경력을 시작함
100% 온라인 강좌
지금 바로 시작해 나만의 일정에 따라 학습을 진행하세요.
유동적 일정
유연한 마감을 설정하고 유지 관리합니다.
영어
자막: 영어, 프랑스어, 포르투갈어 (브라질), 러시아어, 스페인어
60%
이 특화 과정을(를) 수료한 후 새로운 경력을 시작함
100% 온라인 강좌
지금 바로 시작해 나만의 일정에 따라 학습을 진행하세요.
유동적 일정
유연한 마감을 설정하고 유지 관리합니다.
영어
자막: 영어, 프랑스어, 포르투갈어 (브라질), 러시아어, 스페인어
제공자: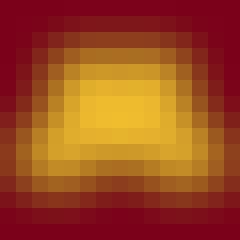 미네소타 대학교
The University of Minnesota is among the largest public research universities in the country, offering undergraduate, graduate, and professional students a multitude of opportunities for study and research. Located at the heart of one of the nation's most vibrant, diverse metropolitan communities, students on the campuses in Minneapolis and St. Paul benefit from extensive partnerships with world-renowned health centers, international corporations, government agencies, and arts, nonprofit, and public service organizations.
자주 묻는 질문
전문 분야를 완료하면 대학 학점을 받을 수 있나요?

If you subscribed, you get a 7-day free trial during which you can cancel at no penalty. After that, we don't give refunds, but you can cancel your subscription at any time. See our full refund policy.

Can I just enroll in a single course?

구독하는 경우, 취소해도 요금이 청구되지 않는 7일간의 무료 평가판을 이용할 수 있습니다. 해당 기간이 지난 후에는 환불이 되지 않지만, 언제든 구독을 취소할 수 있습니다. 전체 환불 정책 보기.

네! 시작하려면 관심 있는 강좌 카드를 클릭하여 등록합니다. 강좌를 등록하고 완료하면 공유할 수 있는 인증서를 얻거나 강좌를 청강하여 강좌 자료를 무료로 볼 수 있습니다. 전문 분야 과정에 있는 강좌에 등록하면, 전체 전문 분야에 등록하게 됩니다. 학습자 대시보드에서 진행 사항을 추적할 수 있습니다.

Can I take the course for free?

예, Coursera에서는 수업료를 낼 수 없는 학습자를 위해 재정 지원을 제공합니다. 왼쪽에 있는 등록 버튼 아래 재정 지원 링크를 클릭하면 지원할 수 있습니다. 신청서를 작성하라는 메시지가 표시되며 승인되면 알림을 받습니다. 성취 프로젝트를 포함하여 전문 분야의 각 강좌에서 이 단계를 완료해야 합니다. 자세히 알아보기.

강좌를 등록하면 전문 분야의 모든 강좌에 접근할 수 있으며 강좌를 완료하면 인증서가 발급됩니다. 강좌 내용을 읽고 보기만 원한다면 강좌를 무료로 청강할 수 있습니다. 수업료를 지급하기 어려운 경우, 재정 지원을 신청할 수 있습니다.

이 강좌는 100% 온라인으로 진행되나요? 직접 참석해야 하는 수업이 있나요?

이 강좌는 100% 온라인으로 진행되므로 강의실에 직접 참석할 필요가 없습니다. 웹 또는 모바일 장치를 통해 언제 어디서든 강의, 읽기 자료, 과제에 접근할 수 있습니다.

Basic statistics or college algebra, and an ability to work with spreadsheets. For the honors track, you should also be comfortable implementing software in Java.

Do I need to take the courses in a specific order?

While each component can be useful by itself, the courses do build on each other and should be taken in order.

Will I earn university credit for completing the Specialization?

The University of Minnesota does not offer credit for completing this specialization. If you are enrolled elsewhere, you may wish to speak with your advisor or program staff to find out whether this specialization could be used for independent study credit.

전문 분야를 완료하면 대학 학점을 받을 수 있나요?

You will understand and be able to apply the major families of recommender algorithms: non-personalized, product association, content-based, nearest-neighbor, and matrix factorization. You will know and be able to apply a variety of recommender metrics, and will be able to use this knowledge to match the correct recommender system to appplications.

What is the honors track?

The honors track is an optional track where learners add programming recommenders in the open source LensKit toolkit. You should be comfortable with basic data structures, algorithms, and Java to attempt the honors track.

How does this Specialization relate to the prior Recommender Systems courses?

This specialization is an extended and updated version of the two prior versions of Introduction to Recommender Systems that we've offered through Coursera. About 50% of the video and 80% of the assessment material are new, and there is an honors track with programming assignments (which existed in the first version of the course only, and have been re-done for this specialization). The Capstone is entirely new.
궁금한 점이 더 있으신가요? 학습자 도움말 센터를 방문해 보세요.