Strategic Sales Management 특화 과정
Improve your Sales Management expertise. Create more value by applying concepts, models, and frameworks to support sales planning 귀하가 습득할 기술
Sales Strategy

Sales Management

Project

Customer Satisfaction
이 전문 분야 정보
This Specialization is intended for sales professionals who seek to improve their sales planning and management competencies and skills. Through five courses, you will cover Effective Sales overview, Sales Strategy, Models and Frameworks to Support Sales Planning, Sales & Marketing Alignment, and you will develop a Final Project. By the end of this specialization, you'll have improved your knowledge, competencies, and skills regarding the sales planning process. And you will be able to apply the concepts integrating the sales planning process to the strategy of the company, by bridging the gap between strategy and sales. The potential for value creation through the sales functions will be increased at the end of the Specialization.
응용 학습 프로젝트
Learners will develop a final project, which comprises the development of sales plan guidelines, based on an analysis of a business case.
The business case will bring a sales planning challenge, which is an adaptation of a real-life case. Learners will apply the concepts, models, and frameworks discussed in the Specialization to develop a proposition of sales plan guidelines, which may support a sales plan development.
100% 온라인 강좌
지금 바로 시작해 나만의 일정에 따라 학습을 진행하세요.
유연한 일정
유연한 마감을 설정하고 유지 관리합니다.
영어
자막: 영어, 아랍어, 프랑스어, 포르투갈어 (유럽), 이탈리아어, 베트남어, 독일어, 러시아어, 스페인어
100% 온라인 강좌
지금 바로 시작해 나만의 일정에 따라 학습을 진행하세요.
유연한 일정
유연한 마감을 설정하고 유지 관리합니다.
영어
자막: 영어, 아랍어, 프랑스어, 포르투갈어 (유럽), 이탈리아어, 베트남어, 독일어, 러시아어, 스페인어
강좌 수강
Coursera 특화 과정은 한 가지 기술을 완벽하게 습득하는 데 도움이 되는 일련의 강좌입니다. 시작하려면 특화 과정에 직접 등록하거나 강좌를 둘러보고 원하는 강좌를 선택하세요. 특화 과정에 속하는 강좌에 등록하면 해당 특화 과정 전체에 자동으로 등록됩니다. 단 하나의 강좌만 수료할 수도 있으며, 학습을 일시 중지하거나 언제든 구독을 종료할 수 있습니다. 학습자 대시보드를 방문하여 강좌 등록 상태와 진도를 추적해 보세요.
실습 프로젝트
모든 특화 과정에는 실습 프로젝트가 포함되어 있습니다. 특화 과정을 완료하고 수료증을 받으려면 프로젝트를 성공적으로 마쳐야 합니다. 특화 과정에 별도의 실습 프로젝트 강좌가 포함되어 있는 경우, 다른 모든 강좌를 완료해야 프로젝트 강좌를 시작할 수 있습니다.
수료증 취득
모든 강좌를 마치고 실습 프로젝트를 완료하면 취업할 때나 전문가 네트워크에 진입할 때 제시할 수 있는 수료증을 취득할 수 있습니다. 제공자: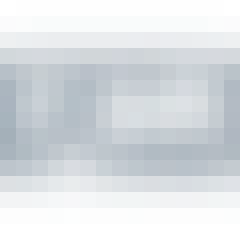 Fundação Instituto de Administração
A FIA está entre as 3 melhores escolas de negócios do país e no grupo das 55 melhores do mundo, no ranking do Financial Times. Trabalhamos ininterruptamente na geração de conhecimento aplicado e de novas práticas de excelência na Administração. Atuando nas áreas da Consultoria, Educação Executiva e Pesquisa, em 2016, a FIA foi reconhecida/premiada como a melhor instituição com soluções voltadas a Educação Executiva, pela conceituada revista The New Economy.
이 특화 과정은(는) Fundação Instituto de Administração의 100% 온라인 Master of Business Administration 중 일부입니다. 전체 온라인 학위 프로그램이 귀하에게 적합한지 여부를 결정할 수 있도록 주제, 자료 및 강사의 미리보기를 제공합니다.
자주 묻는 질문
이 강좌는 100% 온라인으로 진행되나요? 직접 참석해야 하는 수업이 있나요?

전문 분야를 완료하면 대학 학점을 받을 수 있나요?

What background knowledge is necessary?

Do I need to take the courses in a specific order?

What will I be able to do upon completing the Specialization?
궁금한 점이 더 있으신가요? 학습자 도움말 센터를 방문해 보세요.