Software Design and Architecture 특화 과정
Mindful Strategies for Quality Software. Think like an expert architect and create quality software using design patterns and principles.

귀하가 습득할 기술
Software Architecture
Java
Software Design Pattern
Object-Oriented Programming (OOP)
Object-Oriented Design
Object-Oriented Analysis And Design
Unified Modeling Language (UML)
Web Service
Microservices
Representational State Transfer (REST)
Service-Oriented Architecture
이 전문 분야 정보
In the Software Design and Architecture Specialization, you will learn how to apply design principles, patterns, and architectures to create reusable and flexible software applications and systems. You will learn how to express and document the design and architecture of a software system using a visual notation. Practical examples and opportunities to apply your knowledge will help you develop employable skills and relevant expertise in the software industry.
응용 학습 프로젝트
The Capstone Project involves a Java-based Android application that you will evaluate and develop throughout the four courses of the Specialization. This application will evolve from a single user app that stores data locally to a multi-user app that stores data remotely. In each course you will be given a Java codebase as a starting point and will have to document and implement new features using your knowledge gained in the course.
Tutorials are provided to help you understand the starter codebase and learn the basics of Android development.
Prerequisites
You are expected to have basic Java programming knowledge. The capstone application will require you to use Android Studio, an integrated development environment. To learn more about Android Studio, please review the tutorials for Windows or Mac.
100% 온라인 강좌
지금 바로 시작해 나만의 일정에 따라 학습을 진행하세요.
유동적 일정
유연한 마감을 설정하고 유지 관리합니다.
초급 단계
Basic Java programming knowledge (ability to read and write Java code and use object-oriented constructs in Java).
영어
자막: 영어, 아랍어, 프랑스어, 포르투갈어 (유럽), 이탈리아어, 베트남어, 독일어, 러시아어, 스페인어, 포르투갈어 (브라질)
100% 온라인 강좌
지금 바로 시작해 나만의 일정에 따라 학습을 진행하세요.
유동적 일정
유연한 마감을 설정하고 유지 관리합니다.
초급 단계
Basic Java programming knowledge (ability to read and write Java code and use object-oriented constructs in Java).
영어
자막: 영어, 아랍어, 프랑스어, 포르투갈어 (유럽), 이탈리아어, 베트남어, 독일어, 러시아어, 스페인어, 포르투갈어 (브라질)
강좌 수강
Coursera 특화 과정은 한 가지 기술을 완벽하게 습득하는 데 도움이 되는 일련의 강좌입니다. 시작하려면 특화 과정에 직접 등록하거나 강좌를 둘러보고 원하는 강좌를 선택하세요. 특화 과정에 속하는 강좌에 등록하면 해당 특화 과정 전체에 자동으로 등록됩니다. 단 하나의 강좌만 수료할 수도 있으며, 학습을 일시 중지하거나 언제든 구독을 종료할 수 있습니다. 학습자 대시보드를 방문하여 강좌 등록 상태와 진도를 추적해 보세요.
실습 프로젝트
모든 특화 과정에는 실습 프로젝트가 포함되어 있습니다. 특화 과정을 완료하고 수료증을 받으려면 프로젝트를 성공적으로 마쳐야 합니다. 특화 과정에 별도의 실습 프로젝트 강좌가 포함되어 있는 경우, 다른 모든 강좌를 완료해야 프로젝트 강좌를 시작할 수 있습니다.
수료증 취득
모든 강좌를 마치고 실습 프로젝트를 완료하면 취업할 때나 전문가 네트워크에 진입할 때 제시할 수 있는 수료증을 취득할 수 있습니다. 제공자: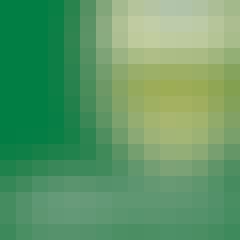 앨버타 대학교
UAlberta is considered among the world's leading public research- and teaching-intensive universities. As one of Canada's top universities, we're known for excellence across the humanities, sciences, creative arts, business, engineering and health sciences.
자주 묻는 질문
전문 분야를 완료하면 대학 학점을 받을 수 있나요?

Can I just enroll in a single course?

이 강좌는 100% 온라인으로 진행되나요? 직접 참석해야 하는 수업이 있나요?

Do I need to take the courses in a specific order?

Will I earn university credit for completing the Specialization?

전문 분야를 완료하면 대학 학점을 받을 수 있나요?
궁금한 점이 더 있으신가요? 학습자 도움말 센터를 방문해 보세요.