How to Start Your Own Business 특화 과정
How to Start A Business. In this course you will actually start a business and demystify the business creation process. 귀하가 습득할 기술
Leadership
Lean Startup
Plan
Entrepreneurship
이 전문 분야 정보
This specialization is a guide to creating your own business. We will cover a progression of topics necessary for successful business creation including: mindset, ideation, planning, action and strategy. Rather than just describing what to do, the focus will be on guiding you through the process of actualy doing it. The Capstone course will bring all of the tools and lessons discussed together for you to launch your business. It may not be the business of your dreams, but it will be a functional business giving you the execution capability to start something you are passionate about.
50%
이 특화 과정을(를) 수료한 후 새로운 경력을 시작함
100% 온라인 강좌
지금 바로 시작해 나만의 일정에 따라 학습을 진행하세요.
유동적 일정
유연한 마감을 설정하고 유지 관리합니다.
영어
자막: 영어, 아랍어, 프랑스어, 포르투갈어 (유럽), 중국어 (간체자), 이탈리아어, 베트남어, 한국어, 독일어, 러시아어, 터키어, 스페인어
50%
이 특화 과정을(를) 수료한 후 새로운 경력을 시작함
100% 온라인 강좌
지금 바로 시작해 나만의 일정에 따라 학습을 진행하세요.
유동적 일정
유연한 마감을 설정하고 유지 관리합니다.
영어
자막: 영어, 아랍어, 프랑스어, 포르투갈어 (유럽), 중국어 (간체자), 이탈리아어, 베트남어, 한국어, 독일어, 러시아어, 터키어, 스페인어
제공자: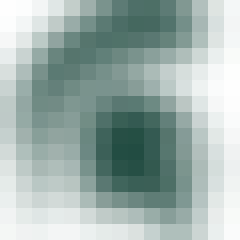 미시간주립대학교
Michigan State University has been advancing the common good with uncommon will for more than 150 years.
자주 묻는 질문
이 강좌는 100% 온라인으로 진행되나요? 직접 참석해야 하는 수업이 있나요?

전문 분야를 완료하면 대학 학점을 받을 수 있나요?

전문 분야를 완료하면 대학 학점을 받을 수 있나요?

Do I need to take the courses in a specific order?
궁금한 점이 더 있으신가요? 학습자 도움말 센터를 방문해 보세요.