배울 내용
L​earners will master techniques to collect data that can be used to inform your work and stakeholder interaction.

L​earners will know how to develop a practical, place-based strategy for stakeholder engagement.

L​earners will apply systems thinking for project management.

L​earners will be able to explain how to build rapport and trust with stakeholders and how to work as a consultant in a team environment.
---
귀하가 습득할 기술
Outreach & Engagement

Survey Design

Systems Thinking

Client interaction

Project Management

Outreach and engagement

Rapid assessment

System Mapping

Needs Assessment

Asset Mapping
이 전문 분야 정보
The ability to engage stakeholders is an increasingly important competency that requires tact, strategy, collaboration, and high quality communication skills. Solving complex problems effectively, appropriately, and in a timely manner requires a major shift in mindset, moving away from siloed, discipline-specific methods.The three courses in this specialization are designed to provide a foundation for approaching complex problems, engaging with stakeholders, and providing tools to collect and analyze data to solve community transformation challenges holistically.
응용 학습 프로젝트
Learners will have the opportunity to write a proposal using principles of systems thinking, articulate and illustrate the system and its components related to a particular project focus, apply systems thinking and project management concepts, and enlist stakeholders to identify and evaluate the needs of a community.
100% 온라인 강좌
지금 바로 시작해 나만의 일정에 따라 학습을 진행하세요.
유연한 일정
유연한 마감을 설정하고 유지 관리합니다.
영어
자막: 영어, 프랑스어, 포르투갈어 (유럽), 러시아어, 스페인어, 포르투갈어 (브라질)
100% 온라인 강좌
지금 바로 시작해 나만의 일정에 따라 학습을 진행하세요.
유연한 일정
유연한 마감을 설정하고 유지 관리합니다.
영어
자막: 영어, 프랑스어, 포르투갈어 (유럽), 러시아어, 스페인어, 포르투갈어 (브라질)
강좌 수강
Coursera 특화 과정은 한 가지 기술을 완벽하게 습득하는 데 도움이 되는 일련의 강좌입니다. 시작하려면 특화 과정에 직접 등록하거나 강좌를 둘러보고 원하는 강좌를 선택하세요. 특화 과정에 속하는 강좌에 등록하면 해당 특화 과정 전체에 자동으로 등록됩니다. 단 하나의 강좌만 수료할 수도 있으며, 학습을 일시 중지하거나 언제든 구독을 종료할 수 있습니다. 학습자 대시보드를 방문하여 강좌 등록 상태와 진도를 추적해 보세요.
실습 프로젝트
모든 특화 과정에는 실습 프로젝트가 포함되어 있습니다. 특화 과정을 완료하고 수료증을 받으려면 프로젝트를 성공적으로 마쳐야 합니다. 특화 과정에 별도의 실습 프로젝트 강좌가 포함되어 있는 경우, 다른 모든 강좌를 완료해야 프로젝트 강좌를 시작할 수 있습니다.
수료증 취득
모든 강좌를 마치고 실습 프로젝트를 완료하면 취업할 때나 전문가 네트워크에 진입할 때 제시할 수 있는 수료증을 취득할 수 있습니다. Developing a Systems Mindset
A Systems Mindset teaches learners how to interact effectively as service providers, consultants, researchers, developers, or other professionals providing a service or product to a person, group, or community. This course provides the basic foundations for policy makers, real estate developers, consultants, government agencies, engineers, and non-profit organizations the first steps in engaging complex problems where engagement with communities and stakeholders is necessary. Being a successful professional requires creative, innovative, and entrepreneurial thinking, and to continually have a problem-solving mindset. Yes, absolutely! But you also need to be a listener. You need to truly value the community and stakeholders - the ones who have the most to gain and lose from your actions. It is important for you to listen, learn what is important, and then act. This course will highlight the urgency for you to have a systems mindset to engage complex problems for a systems perspective, meaning that you have approach problems from different angles, scales and perspectives. This class is the first step in creating that mindset and for you to effectively engage – from receiving the "ask" for "assistance", to orienting yourself to the issue, understanding the community, and developing a project plan. Students will learn how to use a systems mindset to understand scaled systems, nested hierarchies, and the interactions between social and environmental systems. Students will also learn practical skills and techniques that build rapport, trust, and buy-in.
Strategies for Effective Engagement
Being a successful professional requires creative, innovative, and entrepreneurial thinking, and to continually have a problem-solving mindset. As a systems thinker, you are expected to engage complex problems from multiple perspectives and different angles, viewing them holistically. This course exposes the student to a variety of tools used to engage stakeholders, collect data, and more deeply understand the community. This course will have three modules. Techniques for Data Collection will reinforce the importance of built trust and rapport with your client and stakeholders, which in turn creates buy in. Students will then learn how to enter a community, conduct rapid assessments to provide a snapshot of the community or organization, and maintain ethical conduct throughout. System Mapping & Analysis will focus on mapping systems and stakeholders, two different techniques that are useful to visualize systems and identify and evaluate a network of stakeholders. Finally, in Conducting Interviews & Surveys, students will learn different techniques to collect information. From focus group interview to one-on-one interviews, to surveys, systems thinkers need a mix of approaches in their toolbox to identify assess needs and assets, engage stakeholders, and collect information throughout all phases of project implementation.
Transforming Communities
This course focuses on communities and organizations in transition, and using the skills and new knowledge you have to lead change. In this course, we will discuss fundamentals of sustainability and resilience. We then go over the essentials of being a change maker. This course will provide further opportunity for skill building. We will go over asset mapping and needs assessments, two important skills that will be used for you to work with your clients so understand community and organizational needs, and have broad engagement, and use a systems-based approach to so that that the community can define its own needs and identify its own assets. This course will have three modules. Sustainability & Resilience will provide the basic principles of sustainability and resilience so that you will know the difference of these concepts and potential means of implementing them in your workplace and place of practice. In Needs Assessment & Asset Mapping, I will go over two important techniques that provide the community and organization needs front and center and allow you to engage stakeholders so that they have a voice and are involved throughout the process. Systems Thinking for Change will focus on using systems thinking principles as a changemaker, and provides tips and motivation for making change. Whether you work in a Fortune 500 company or a small non-profit, are a community organizer, it is time for you to step up and step out and put your new knowledge into practice. The road won't always be easy and often non-liner. But real change requires radical change and true and genuine engagement with the people who will see and experience that change every day.
제공자: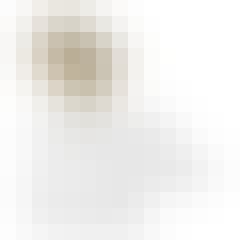 콜로라도 대학교 볼더 캠퍼스
CU-Boulder is a dynamic community of scholars and learners on one of the most spectacular college campuses in the country. As one of 34 U.S. public institutions in the prestigious Association of American Universities (AAU), we have a proud tradition of academic excellence, with five Nobel laureates and more than 50 members of prestigious academic academies.
자주 묻는 질문
이 강좌는 100% 온라인으로 진행되나요? 직접 참석해야 하는 수업이 있나요?

What background knowledge is necessary?

Do I need to take the courses in a specific order?

전문 분야를 완료하면 대학 학점을 받을 수 있나요?

What will I be able to do upon completing the Specialization?
궁금한 점이 더 있으신가요? 학습자 도움말 센터를 방문해 보세요.