사용자 인터페이스 설계 특화 과정
Design Better User Interfaces. Learn to create effective and usable interfaces for a range of products and devices. 귀하가 습득할 기술
User Research
Heuristic Evaluation
Paper Prototyping
User Interface
Usability
User Interface Design (UI Design)
Design Theory
이 전문 분야 정보
In this Specialization, you will learn industry-standard theory and methods for developing successful user interfaces (UIs). Upon completing this Specialization, you will have fluency with the user research, prototyping and evaluation techniques necessary for creating intuitive interfaces that facilitate good user experiences. You will also have demonstrated this fluency through an in-depth Capstone Project that can be shown to prospective employers in the fast-growing field of UI design. Concepts and techniques covered include structured approaches for helping you understand your user base and their needs (e.g. contextual inquiry and design psychology), widely-employed prototyping and design methods (e.g. low-fidelity and paper prototyping), and robust techniques for helping you evaluate your design choices (e.g. heuristic evaluation and user studies). By the end of the Specialization, you will be comfortable applying these concepts and techniques to design an interface for a wide variety of users from around the world.
67%
이 특화 과정을(를) 수료한 후 새로운 경력을 시작함
100% 온라인 강좌
지금 바로 시작해 나만의 일정에 따라 학습을 진행하세요.
유동적 일정
유연한 마감을 설정하고 유지 관리합니다.
67%
이 특화 과정을(를) 수료한 후 새로운 경력을 시작함
100% 온라인 강좌
지금 바로 시작해 나만의 일정에 따라 학습을 진행하세요.
유동적 일정
유연한 마감을 설정하고 유지 관리합니다.
제공자: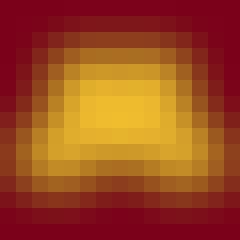 미네소타 대학교
The University of Minnesota is among the largest public research universities in the country, offering undergraduate, graduate, and professional students a multitude of opportunities for study and research. Located at the heart of one of the nation's most vibrant, diverse metropolitan communities, students on the campuses in Minneapolis and St. Paul benefit from extensive partnerships with world-renowned health centers, international corporations, government agencies, and arts, nonprofit, and public service organizations.
자주 묻는 질문
전문 분야를 완료하면 대학 학점을 받을 수 있나요?

If you subscribed, you get a 7-day free trial during which you can cancel at no penalty. After that, we don't give refunds, but you can cancel your subscription at any time. See our full refund policy.

Can I just enroll in a single course?

구독하는 경우, 취소해도 요금이 청구되지 않는 7일간의 무료 평가판을 이용할 수 있습니다. 해당 기간이 지난 후에는 환불이 되지 않지만, 언제든 구독을 취소할 수 있습니다. 전체 환불 정책 보기.

네! 시작하려면 관심 있는 강좌 카드를 클릭하여 등록합니다. 강좌를 등록하고 완료하면 공유할 수 있는 인증서를 얻거나 강좌를 청강하여 강좌 자료를 무료로 볼 수 있습니다. 전문 분야 과정에 있는 강좌에 등록하면, 전체 전문 분야에 등록하게 됩니다. 학습자 대시보드에서 진행 사항을 추적할 수 있습니다.

Can I take the course for free?

예, Coursera에서는 수업료를 낼 수 없는 학습자를 위해 재정 지원을 제공합니다. 왼쪽에 있는 등록 버튼 아래 재정 지원 링크를 클릭하면 지원할 수 있습니다. 신청서를 작성하라는 메시지가 표시되며 승인되면 알림을 받습니다. 성취 프로젝트를 포함하여 전문 분야의 각 강좌에서 이 단계를 완료해야 합니다. 자세히 알아보기.

강좌를 등록하면 전문 분야의 모든 강좌에 접근할 수 있으며 강좌를 완료하면 인증서가 발급됩니다. 강좌 내용을 읽고 보기만 원한다면 강좌를 무료로 청강할 수 있습니다. 수업료를 지급하기 어려운 경우, 재정 지원을 신청할 수 있습니다.

이 강좌는 100% 온라인으로 진행되나요? 직접 참석해야 하는 수업이 있나요?

이 강좌는 100% 온라인으로 진행되므로 강의실에 직접 참석할 필요가 없습니다. 웹 또는 모바일 장치를 통해 언제 어디서든 강의, 읽기 자료, 과제에 접근할 수 있습니다.

No specific background information is required. General familiarity with software and computer systems is all you need to get started.

Do I need to take the courses in a specific order?

Yes, the material builds cumulatively, and most of the exercises will not make sense if the courses are taken out of order.

Will I earn university credit for completing the Specialization?

No, the University of Minnesota does not award credit for completing this specialization. If you are enrolled in another university, you can contact your advisor there to see whether independent study credit may be possible for completing this specialization under the supervision of a local faculty member.

전문 분야를 완료하면 대학 학점을 받을 수 있나요?

You will be able to design user interfaces to meet a wide variety of user needs. Through completion of this course, you will learn and practice a variety of techniques for conducting research about users, their needs, and their context; for exploring a variety of designs and applying design guidelines and principles; and for evaluating user interface designs with and without users. You will complete a comprehensive design project with a team of learners. At that point, you are ready to work in user interface design!
궁금한 점이 더 있으신가요? 학습자 도움말 센터를 방문해 보세요.