Value Creation Through Innovation 특화 과정
Capture the Value of Technology. Understand, predict and leverage on technology driven transformations. 귀하가 습득할 기술
Sales
Marketing
Digital Marketing
Entrepreneurship
이 전문 분야 정보
This specialization covers the basics of Innovation and Entrepreneurship courses in the EIT Digital Master Program. The program aims to educate students and deliver entrepreneurs with the right business skills and sense. UC Berkeley Haas School of Business and KTH Royal Institute of Technology are the academic partners in this Innovation and Entrepreneurship specialization.
응용 학습 프로젝트
The Capstone project, to be completed last, covers technology based innovation and transformation, and how to spot and to capitalize on emerging opportunities. You will utilized the methods introduced in the courses The Impact of Technology, Innovation & Entrepreneurship, and Marketing Strategy for Entrepreneurs, and show that you master them. You will throughout the capstone project work on one project that you select yourself.
100% 온라인 강좌
지금 바로 시작해 나만의 일정에 따라 학습을 진행하세요.
유동적 일정
유연한 마감을 설정하고 유지 관리합니다.
영어
자막: 영어, 한국어, 아랍어, 프랑스어, 포르투갈어 (브라질), 러시아어, 스페인어
100% 온라인 강좌
지금 바로 시작해 나만의 일정에 따라 학습을 진행하세요.
유동적 일정
유연한 마감을 설정하고 유지 관리합니다.
영어
자막: 영어, 한국어, 아랍어, 프랑스어, 포르투갈어 (브라질), 러시아어, 스페인어
제공자: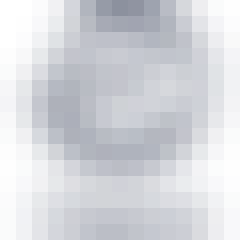 EIT 디지털
EIT Digital is a pan-European organization whose mission is to foster digital technology innovation and entrepreneurial talent for economic growth and quality of life. By linking education, research and business, EIT Digital empowers digital top talents for the future.


자주 묻는 질문
전문 분야를 완료하면 대학 학점을 받을 수 있나요?

If you subscribed, you get a 7-day free trial during which you can cancel at no penalty. After that, we don't give refunds, but you can cancel your subscription at any time. See our full refund policy.

Can I just enroll in a single course?

구독하는 경우, 취소해도 요금이 청구되지 않는 7일간의 무료 평가판을 이용할 수 있습니다. 해당 기간이 지난 후에는 환불이 되지 않지만, 언제든 구독을 취소할 수 있습니다. 전체 환불 정책 보기.

네! 시작하려면 관심 있는 강좌 카드를 클릭하여 등록합니다. 강좌를 등록하고 완료하면 공유할 수 있는 인증서를 얻거나 강좌를 청강하여 강좌 자료를 무료로 볼 수 있습니다. 전문 분야 과정에 있는 강좌에 등록하면, 전체 전문 분야에 등록하게 됩니다. 학습자 대시보드에서 진행 사항을 추적할 수 있습니다.

Can I take the course for free?

예, Coursera에서는 수업료를 낼 수 없는 학습자를 위해 재정 지원을 제공합니다. 왼쪽에 있는 등록 버튼 아래 재정 지원 링크를 클릭하면 지원할 수 있습니다. 신청서를 작성하라는 메시지가 표시되며 승인되면 알림을 받습니다. 성취 프로젝트를 포함하여 전문 분야의 각 강좌에서 이 단계를 완료해야 합니다. 자세히 알아보기.

강좌를 등록하면 전문 분야의 모든 강좌에 접근할 수 있으며 강좌를 완료하면 인증서가 발급됩니다. 강좌 내용을 읽고 보기만 원한다면 강좌를 무료로 청강할 수 있습니다. 수업료를 지급하기 어려운 경우, 재정 지원을 신청할 수 있습니다.

이 강좌는 100% 온라인으로 진행되나요? 직접 참석해야 하는 수업이 있나요?

이 강좌는 100% 온라인으로 진행되므로 강의실에 직접 참석할 필요가 없습니다. 웹 또는 모바일 장치를 통해 언제 어디서든 강의, 읽기 자료, 과제에 접근할 수 있습니다.

No specific background knowledge is required. However, a general knowledge regarding technology and/or business is helpful. The courses are equivalent to courses given on a university Bachelor or Master level.

Do I need to take the courses in a specific order?

The four first courses should be completed prior to taking the capstone course. The order of the first four courses is up to you. If courses are taken in sequence, then we recommend the order as illustrated.

Will I earn university credit for completing the Specialization?

In general no. However, this Specialization is in some cases part of Masters Programs within the EIT Digital cooperation including a number of European technical universities. For more information see https://masterschool.eitdigital.eu/.

전문 분야를 완료하면 대학 학점을 받을 수 있나요?

In general you will be able to assess, prepare for and capitalize of new business opportunities arising for the introduction of new technologies. We usually describe this as that you will be able to draw the map of what the future business landscape will look like, decide on a destination on that map and learn how to get to a desired destination. This includes understanding the impact of new technologies and how it can transform existing markets and industries, as well as creating new, general innovation and entrepreneurship tools, methods and skills (design thinking, business modeling, funding etc.) as well as marketing strategy. These are essential skills when working with tech driven transformation within an existing organization or when creating a new venture based on a new emerging technology.
궁금한 점이 더 있으신가요? 학습자 도움말 센터를 방문해 보세요.