Career Self-Management Training and Certification 특화 과정
Market yourself professionally. Learn how to develop, manage, and communicate a strong, skills-based career brand in just four courses.

귀하가 습득할 기술
Self-Assessment

Skills Management

Career

Personal Branding

Job Readiness

Career Development

strategy

Self-Coaching

Competence (Human Resources)

Competitiveness

Personal Development
이 전문 분야 정보
In the business world, smart organizations use branding and strategic management techniques to differentiate themselves from their competition and to achieve a competitive advantage. In this Specialization, you will learn how to use proven brand management methods and tools for individual career development in competitive job environments. You will gain knowledge and analytical skills for career self-management and learn techniques for career brand building. You will create a robust self-management information system that will help you self-organize and increase your human capital by building high demand employability skills. During each week of the Specialization, you will be practicing various career branding techniques in your custom-built, individual Career Development Lab. The final Capstone Project is designed as a training facility where you will create your evidence-based portfolios, professional development plans, personal self-marketing and branding strategies, presentations, and public profiles.
100% 온라인 강좌
지금 바로 시작해 나만의 일정에 따라 학습을 진행하세요.
유연한 일정
유연한 마감을 설정하고 유지 관리합니다.
영어
자막: 영어, 아랍어, 프랑스어, 포르투갈어 (유럽), 중국어 (간체자), 이탈리아어, 베트남어, 독일어, 러시아어, 스페인어, 루마니아어
100% 온라인 강좌
지금 바로 시작해 나만의 일정에 따라 학습을 진행하세요.
유연한 일정
유연한 마감을 설정하고 유지 관리합니다.
영어
자막: 영어, 아랍어, 프랑스어, 포르투갈어 (유럽), 중국어 (간체자), 이탈리아어, 베트남어, 독일어, 러시아어, 스페인어, 루마니아어
강좌 수강
Coursera 특화 과정은 한 가지 기술을 완벽하게 습득하는 데 도움이 되는 일련의 강좌입니다. 시작하려면 특화 과정에 직접 등록하거나 강좌를 둘러보고 원하는 강좌를 선택하세요. 특화 과정에 속하는 강좌에 등록하면 해당 특화 과정 전체에 자동으로 등록됩니다. 단 하나의 강좌만 수료할 수도 있으며, 학습을 일시 중지하거나 언제든 구독을 종료할 수 있습니다. 학습자 대시보드를 방문하여 강좌 등록 상태와 진도를 추적해 보세요.
실습 프로젝트
모든 특화 과정에는 실습 프로젝트가 포함되어 있습니다. 특화 과정을 완료하고 수료증을 받으려면 프로젝트를 성공적으로 마쳐야 합니다. 특화 과정에 별도의 실습 프로젝트 강좌가 포함되어 있는 경우, 다른 모든 강좌를 완료해야 프로젝트 강좌를 시작할 수 있습니다.
수료증 취득
모든 강좌를 마치고 실습 프로젝트를 완료하면 취업할 때나 전문가 네트워크에 진입할 때 제시할 수 있는 수료증을 취득할 수 있습니다. 제공자: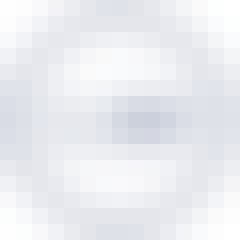 뉴욕주립대학교
The State University of New York, with 64 unique institutions, is the largest comprehensive system of higher education in the United States. Educating nearly 468,000 students in more than 7,500 degree and certificate programs both on campus and online, SUNY has nearly 3 million alumni around the globe.
자주 묻는 질문
이 강좌는 100% 온라인으로 진행되나요? 직접 참석해야 하는 수업이 있나요?

전문 분야를 완료하면 대학 학점을 받을 수 있나요?

Do I need to take the courses in a specific order?

How do I complete the Specialization?

What is shown on the certificate that students earn in this Specializtion?
궁금한 점이 더 있으신가요? 학습자 도움말 센터를 방문해 보세요.