창작 글쓰기 특화 과정
Craft Your Story Like the Great Writers. Craft an original story that will absorb a reader's interest from the beginning to end. 귀하가 습득할 기술
Short Story Writing
Fiction Writing
Creativity
Copy Editing
이 전문 분야 정보
This Specialization covers elements of three major creative writing genres: short story, narrative essay, and memoir. You will master the techniques that good writers use to compose a bracing story, populated with memorable characters in an interesting setting, written in a fresh descriptive style. You will analyze and constructively evaluate peer writing. In the Capstone, you will draft, rewrite, and complete a substantial original story in the genre of your choosing. Our courses are designed for anyone from the aspiring short story writer to established novelist. Whether you have a finished novel sitting on your desk calling for a fresh look or have had the germ of an idea for a decade, this Specialization gives you tools to achieve your goal. Through 4 courses focused on a key aspect of writing, and taken in any order you choose, you will develop a stronger ability to not only refine your writing, but critique writing in general and find inspiration in the works you are already reading. Thanks to our sponsors, upon completion of their first assignment, learners in each course will receive up to an 80% discount from Write-Bros and a 30% discount off their first purchase from Scrivener to use on their writing software. Additionally, learners who complete an assignment will receive 30% off membership at the online writing community Scribophile. For more information about our partners, see the FAQ below.
58%
이 특화 과정을(를) 수료한 후 새로운 경력을 시작함
100% 온라인 강좌
지금 바로 시작해 나만의 일정에 따라 학습을 진행하세요.
유동적 일정
유연한 마감을 설정하고 유지 관리합니다.
영어
자막: 영어, 세르비아어, 프랑스어, 아랍어, 독일어, 러시아어, 스페인어, 포르투갈어 (브라질)
58%
이 특화 과정을(를) 수료한 후 새로운 경력을 시작함
100% 온라인 강좌
지금 바로 시작해 나만의 일정에 따라 학습을 진행하세요.
유동적 일정
유연한 마감을 설정하고 유지 관리합니다.
영어
자막: 영어, 세르비아어, 프랑스어, 아랍어, 독일어, 러시아어, 스페인어, 포르투갈어 (브라질)
제공자: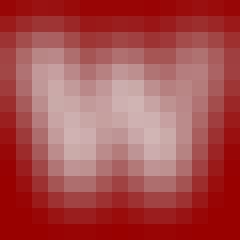 웨슬리언 대학교
Wesleyan University, founded in 1831, is a diverse, energetic liberal arts community where critical thinking and practical idealism go hand in hand. With our distinctive scholar-teacher culture, creative programming, and commitment to interdisciplinary learning, Wesleyan challenges students to explore new ideas and change the world. Our graduates go on to lead and innovate in a wide variety of industries, including government, business, entertainment, and science.





자주 묻는 질문
구독하는 경우, 취소해도 요금이 청구되지 않는 7일간의 무료 평가판을 이용할 수 있습니다. 해당 기간이 지난 후에는 환불이 되지 않지만, 언제든 구독을 취소할 수 있습니다. 전체 환불 정책 보기.

네! 시작하려면 관심 있는 강좌 카드를 클릭하여 등록합니다. 강좌를 등록하고 완료하면 공유할 수 있는 인증서를 얻거나 강좌를 청강하여 강좌 자료를 무료로 볼 수 있습니다. 전문 분야 과정에 있는 강좌에 등록하면, 전체 전문 분야에 등록하게 됩니다. 학습자 대시보드에서 진행 사항을 추적할 수 있습니다.

예, Coursera에서는 수업료를 낼 수 없는 학습자를 위해 재정 지원을 제공합니다. 왼쪽에 있는 등록 버튼 아래 재정 지원 링크를 클릭하면 지원할 수 있습니다. 신청서를 작성하라는 메시지가 표시되며 승인되면 알림을 받습니다. 성취 프로젝트를 포함하여 전문 분야의 각 강좌에서 이 단계를 완료해야 합니다. 자세히 알아보기.

강좌를 등록하면 전문 분야의 모든 강좌에 접근할 수 있으며 강좌를 완료하면 인증서가 발급됩니다. 강좌 내용을 읽고 보기만 원한다면 강좌를 무료로 청강할 수 있습니다. 수업료를 지급하기 어려운 경우, 재정 지원을 신청할 수 있습니다.

이 강좌는 100% 온라인으로 진행되나요? 직접 참석해야 하는 수업이 있나요?

이 강좌는 100% 온라인으로 진행되므로 강의실에 직접 참석할 필요가 없습니다. 웹 또는 모바일 장치를 통해 언제 어디서든 강의, 읽기 자료, 과제에 접근할 수 있습니다.

전문 분야를 완료하면 대학 학점을 받을 수 있나요?

이 전문 분야는 대학 학점을 제공하지 않지만, 일부 대학에서 선택적으로 전문 분야 인증서를 학점으로 인정할 수도 있습니다. 자세한 내용은 해당 기관에 문의하세요.

전문 분야를 완료하면 대학 학점을 받을 수 있나요?

This Specialization will take 3-6 months to complete.

The courses in this Specialization will be offered continually on demand. The capstone will be offered 4 times per year.

The Specialization courses will be rigorous and taught at the college level, but will be accessible to advanced high school students as well.

Do I need to take the courses in a specific order?

No, courses do not need to be taken in a specific order - the courses have staggered opening times to allow you to jump in to whichever course fits your schedule best!

What will I be able to do upon completing the Specialization?

After completing this Specialization, students will be able to craft an original story, whether fictional or taken from life, that will absorb a reader's interest from the beginning and hold it through the end.

Each course is taught by an esteemed author and professor. Collectively, they have published over a dozen novels and won numerous awards, including features in such publications as The New York Times, The Washington Post, and O: The Oprah Magazine. More information about each author is provided in their individual biographies.

Write Brothers (www.write-bros.com) offers several different tools for writers to craft their stories in an environment dedicated to writing, including Dramatica Pro, Outline 4D, and Movie Magic Screenwriter. The software is designed to help with all phases of writing, from brainstorming to outlining to formatting.

Scrivener (https://www.literatureandlatte.com/scrivener.php) is a powerful content-generation tool for writers that allows you to concentrate on composing and structuring long and difficult documents. While it gives you complete control of the formatting, its focus is on helping you get to the end of that awkward first draft.

Scribophile (www.scribophile.com) is a writing community focused on feedback, a central tenet of the Specialization you're embarking on here. Share your work, receive thoughtful critiques from other writers, improve your writing craft, and engage in a strong community of "the friendliest and most successful writing workshop online."
궁금한 점이 더 있으신가요? 학습자 도움말 센터를 방문해 보세요.