ELL Success in the Content Classroom: Teacher Toolbox Series 특화 과정
Engage ELL Students for Success in Your Content Classroom. In these three courses, learn to engage ELL students as they successfully acquire language to learn content.

이 전문 분야 정보
Plan lessons, activities and assessment with the ELL in mind, and create an engaging and welcoming environment for the ELL and their families. This Specialization covers lesson planning and assessing with the ELL in mind as well as engaging the ELL student and their families in the school and community. In the final Capstone Project, you'll apply the skills you learned by creating an annotated lesson plan and assessment with appropriate modifications for the ELL students. You will also develop a bank of resources for engaging the ELL in your school and community.
100% 온라인 강좌
지금 바로 시작해 나만의 일정에 따라 학습을 진행하세요.
유동적 일정
유연한 마감을 설정하고 유지 관리합니다.
100% 온라인 강좌
지금 바로 시작해 나만의 일정에 따라 학습을 진행하세요.
유동적 일정
유연한 마감을 설정하고 유지 관리합니다.
제공자: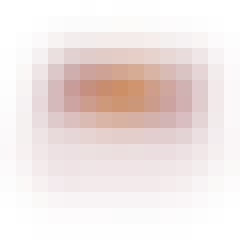 애리조나주립대학교
Arizona State University has developed a new model for the American Research University, creating an institution that is committed to excellence, access and impact. ASU measures itself by those it includes, not by those it excludes. ASU pursues research that contributes to the public good, and ASU assumes major responsibility for the economic, social and cultural vitality of the communities that surround it.

자주 묻는 질문
구독하는 경우, 취소해도 요금이 청구되지 않는 7일간의 무료 평가판을 이용할 수 있습니다. 해당 기간이 지난 후에는 환불이 되지 않지만, 언제든 구독을 취소할 수 있습니다. 전체 환불 정책 보기.

네! 시작하려면 관심 있는 강좌 카드를 클릭하여 등록합니다. 강좌를 등록하고 완료하면 공유할 수 있는 인증서를 얻거나 강좌를 청강하여 강좌 자료를 무료로 볼 수 있습니다. 전문 분야 과정에 있는 강좌에 등록하면, 전체 전문 분야에 등록하게 됩니다. 학습자 대시보드에서 진행 사항을 추적할 수 있습니다.

예, Coursera에서는 수업료를 낼 수 없는 학습자를 위해 재정 지원을 제공합니다. 왼쪽에 있는 등록 버튼 아래 재정 지원 링크를 클릭하면 지원할 수 있습니다. 신청서를 작성하라는 메시지가 표시되며 승인되면 알림을 받습니다. 성취 프로젝트를 포함하여 전문 분야의 각 강좌에서 이 단계를 완료해야 합니다. 자세히 알아보기.

강좌를 등록하면 전문 분야의 모든 강좌에 접근할 수 있으며 강좌를 완료하면 인증서가 발급됩니다. 강좌 내용을 읽고 보기만 원한다면 강좌를 무료로 청강할 수 있습니다. 수업료를 지급하기 어려운 경우, 재정 지원을 신청할 수 있습니다.

이 강좌는 100% 온라인으로 진행되나요? 직접 참석해야 하는 수업이 있나요?

이 강좌는 100% 온라인으로 진행되므로 강의실에 직접 참석할 필요가 없습니다. 웹 또는 모바일 장치를 통해 언제 어디서든 강의, 읽기 자료, 과제에 접근할 수 있습니다.

전문 분야를 완료하면 대학 학점을 받을 수 있나요?

이 전문 분야는 대학 학점을 제공하지 않지만, 일부 대학에서 선택적으로 전문 분야 인증서를 학점으로 인정할 수도 있습니다. 자세한 내용은 해당 기관에 문의하세요.

전문 분야를 완료하면 대학 학점을 받을 수 있나요?

Time to completion can vary based on your schedule, but most learners are able to complete the Specialization in up to 6 months.

How often is each course in the Specialization offered?

Each course in the Specialization is offered on a regular schedule, with sessions starting about once per month. If you don't complete a course on the first try, you can easily transfer to the next session, and your completed work and grades will carry over.

An intermediate level of background in the teaching profession is necessary to benefit from the material presented in this course.

Do I need to take the courses in a specific order?

We recommend taking the courses in the order presented, as each subsequent course will build on material from previous courses. However, the courses can be taken in any order based on your interest and/or immediate teaching needs.

Will I earn university credit for completing the ELL Success in the Content Classroom: Teacher Toolbox Series Specialization?

Coursera courses and certificates don't carry university credit, though some universities may choose to accept Specialization Certificates for credit. Check with your institution to learn more.

Will this specialization count towards my required professional development hours or recertification of my teaching license?

Check with your district and state licensure requirements as the certificate of specialization completion MAY satisfy these requirements.

What will I be able to do upon completing the ELL Success in the Content Classroom: Teacher Toolbox Series Specialization?

Upon completion of the specialization you will be able to 1) Apply unique perspectives of second language acquisition to classroom success. 2)Write language objectives aligned to your content and school/district wide objectives. 3)Employ modifications in existing units, lessons, activities and materials for ELL students at their unique levels. 4) Design formative and summative assessment with appropriate modifications, including rubric and other grading tools, for ELL students at their individual levels. 5) Strategically engage ELL students and their families in the learning process and the school community.
궁금한 점이 더 있으신가요? 학습자 도움말 센터를 방문해 보세요.