Game Design and Development 특화 과정
Build a Game Using Unity 3D. Design and create your own game, and bring it to market, in five hands-on courses. 귀하가 습득할 기술
Video Game Development
Video Game Design
Unity (User Interface)
Game Design
C Sharp (C#) (Programming Language)
Game Design Document
Marketing Communications
Product Development
Planning
New Product Development
Entrepreneurship
이 전문 분야 정보
Break into the video game industry with theoretical, technical, and business knowledge from one of the world's best programs. This Specialization covers the theoretical and practical foundations of video game production using the Unity 3D game engine. The Specialization is taught by faculty at Michigan State University with over fifty years of combined experience building games and teaching game production. Michigan State University is one of the top-rated game design and development programs in North America. You'll learn to develop a game concept; prototype, test, and iterate on your ideas; and navigate licensing, marketing, and other business considerations. The specialization builds a solid foundation for industry roles as a gameplay designer, level designer, technical designer, technical artist, programmer, or producer. The capstone partner for the specialization is the online game portal Kongregate, which provides an avenue for distribution of the capstone project, as well as a pathway for monetization for aspiring game developers.
응용 학습 프로젝트
Learners will build four complete Unity3D game projects by applying knowledge and skills including: using the Unity3D editor to develop a game, understanding the game asset pipeline, designing effective game levels, C# programming, and building and deploying games. In the final Capstone Project, you'll build an original market-ready game while interacting with a supportive community of designers and developers.
86%
이 특화 과정을(를) 수료한 후 새로운 경력을 시작함
100% 온라인 강좌
지금 바로 시작해 나만의 일정에 따라 학습을 진행하세요.
유동적 일정
유연한 마감을 설정하고 유지 관리합니다.
영어
자막: 영어, 프랑스어, 포르투갈어 (브라질), 러시아어, 스페인어
86%
이 특화 과정을(를) 수료한 후 새로운 경력을 시작함
100% 온라인 강좌
지금 바로 시작해 나만의 일정에 따라 학습을 진행하세요.
유동적 일정
유연한 마감을 설정하고 유지 관리합니다.
영어
자막: 영어, 프랑스어, 포르투갈어 (브라질), 러시아어, 스페인어
제공자: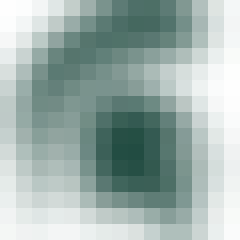 미시간주립대학교
Michigan State University has been advancing the common good with uncommon will for more than 150 years.

자주 묻는 질문
구독하는 경우, 취소해도 요금이 청구되지 않는 7일간의 무료 평가판을 이용할 수 있습니다. 해당 기간이 지난 후에는 환불이 되지 않지만, 언제든 구독을 취소할 수 있습니다. 전체 환불 정책 보기.

네! 시작하려면 관심 있는 강좌 카드를 클릭하여 등록합니다. 강좌를 등록하고 완료하면 공유할 수 있는 인증서를 얻거나 강좌를 청강하여 강좌 자료를 무료로 볼 수 있습니다. 전문 분야 과정에 있는 강좌에 등록하면, 전체 전문 분야에 등록하게 됩니다. 학습자 대시보드에서 진행 사항을 추적할 수 있습니다.

예, Coursera에서는 수업료를 낼 수 없는 학습자를 위해 재정 지원을 제공합니다. 왼쪽에 있는 등록 버튼 아래 재정 지원 링크를 클릭하면 지원할 수 있습니다. 신청서를 작성하라는 메시지가 표시되며 승인되면 알림을 받습니다. 성취 프로젝트를 포함하여 전문 분야의 각 강좌에서 이 단계를 완료해야 합니다. 자세히 알아보기.

강좌를 등록하면 전문 분야의 모든 강좌에 접근할 수 있으며 강좌를 완료하면 인증서가 발급됩니다. 강좌 내용을 읽고 보기만 원한다면 강좌를 무료로 청강할 수 있습니다. 수업료를 지급하기 어려운 경우, 재정 지원을 신청할 수 있습니다.

이 강좌는 100% 온라인으로 진행되나요? 직접 참석해야 하는 수업이 있나요?

이 강좌는 100% 온라인으로 진행되므로 강의실에 직접 참석할 필요가 없습니다. 웹 또는 모바일 장치를 통해 언제 어디서든 강의, 읽기 자료, 과제에 접근할 수 있습니다.

전문 분야를 완료하면 대학 학점을 받을 수 있나요?

이 전문 분야는 대학 학점을 제공하지 않지만, 일부 대학에서 선택적으로 전문 분야 인증서를 학점으로 인정할 수도 있습니다. 자세한 내용은 해당 기관에 문의하세요.

전문 분야를 완료하면 대학 학점을 받을 수 있나요?

Time to completion can vary based on your schedule, but most learners are able to complete the Specialization in about 6 months.

How often is each course in the Specialization offered?

Each course in the Specialization is offered on a regular schedule, with sessions starting about once per month. If you don't complete a course on the first try, you can easily transfer to the next session, and your completed work and grades will carry over.

Prior experience with computer programming and interaction design is a plus, but by no means expected.

Do I have to take the courses in this Specialization in a specific order?

We recommend taking the 'Intro to Game Development' course first. However, 'Intro to Game Development', 'Principles of Game Design', and 'Business of Games and Entrepreneurship' can be taken in any order. 'Game Development for Modern Platforms' assumes you have the knowledge from the 'Intro to Game Development' course. That is 'Intro to Game Development' is a prerequisite for 'Game Development for Modern Platforms'.

Will I earn university credit for completing the Game Design and Development Specialization?

Coursera courses and certificates don't carry university credit, though some universities may choose to accept Specialization Certificates for credit. Check with your institution to learn more.

What will I be qualified to do upon completing the Game Design and Development Specialization?

You will have a solid foundation to work toward an industry role as a gameplay designer, level designer, technical designer, technical artist, programmer, or video game producer. You will understand the video game industry, and you will be able to work effectively as part of a team to pitch a game concept, develop a prototype, and test and iterate to produce a polished final product.

What software will I need to complete the assignments?

The Specialization will utilize the popular Unity 3D game engine, which is available for free.
궁금한 점이 더 있으신가요? 학습자 도움말 센터를 방문해 보세요.