그래픽 디자인 특화 과정
Make Compelling Design. Learn and apply the principles of graphic design towards a comprehensive branding project.

배울 내용
Gain the fundamental skills needed to be a graphic designer

Communicate through image-making and typography

Complete a capstone project to add to your professional portfolio

Learn everything you need to know to work in interface design, motion graphics, and editorial design
---
귀하가 습득할 기술
Visual Communication
Branding Communication
Graphic Design
Art History
Typography
Creativity
Graphics
Design Theory
Color Theory
Adobe Illustrator
History
Adobe Indesign
이 전문 분야 정보
Graphic design is all around us, in a myriad of forms, both on screen and in print, yet it is always made up of images and words to create a communication goal. This four-course sequence exposes students to the fundamental skills required to make sophisticated graphic design: process, historical context, and communication through image-making and typography. The sequence is completed by a capstone project that applies the skills of each course and peer feedback in a finished branding project suitable for a professional portfolio. The goal of this specialization is to equip learners with a set of transferable formal and conceptual tools for "making and communicating" in the field of graphic design. This core skill set will equip learners for formal studies in graphic design, and a starting point for further work in interface design, motion graphics, and editorial design.
67%
이 특화 과정을(를) 수료한 후 새로운 경력을 시작함
100% 온라인 강좌
지금 바로 시작해 나만의 일정에 따라 학습을 진행하세요.
유동적 일정
유연한 마감을 설정하고 유지 관리합니다.
영어
자막: 영어, 스페인어, 프랑스어, 포르투갈어 (브라질), 러시아어, 세르비아어
67%
이 특화 과정을(를) 수료한 후 새로운 경력을 시작함
100% 온라인 강좌
지금 바로 시작해 나만의 일정에 따라 학습을 진행하세요.
유동적 일정
유연한 마감을 설정하고 유지 관리합니다.
영어
자막: 영어, 스페인어, 프랑스어, 포르투갈어 (브라질), 러시아어, 세르비아어
제공자: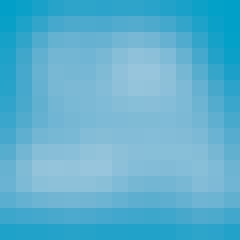 캘리포니아 예술대학
CalArts has earned an international reputation as the leading college of the visual and performing arts in the United States. Offering rigorous undergraduate and graduate degree programs through six schools—Art, Critical Studies, Dance, Film/Video, Music, and Theater—CalArts has championed creative excellence, critical reflection, and the development of new forms and expressions.
자주 묻는 질문
구독하는 경우, 취소해도 요금이 청구되지 않는 7일간의 무료 평가판을 이용할 수 있습니다. 해당 기간이 지난 후에는 환불이 되지 않지만, 언제든 구독을 취소할 수 있습니다. 전체 환불 정책 보기.

네! 시작하려면 관심 있는 강좌 카드를 클릭하여 등록합니다. 강좌를 등록하고 완료하면 공유할 수 있는 인증서를 얻거나 강좌를 청강하여 강좌 자료를 무료로 볼 수 있습니다. 전문 분야 과정에 있는 강좌에 등록하면, 전체 전문 분야에 등록하게 됩니다. 학습자 대시보드에서 진행 사항을 추적할 수 있습니다.

예, Coursera에서는 수업료를 낼 수 없는 학습자를 위해 재정 지원을 제공합니다. 왼쪽에 있는 등록 버튼 아래 재정 지원 링크를 클릭하면 지원할 수 있습니다. 신청서를 작성하라는 메시지가 표시되며 승인되면 알림을 받습니다. 성취 프로젝트를 포함하여 전문 분야의 각 강좌에서 이 단계를 완료해야 합니다. 자세히 알아보기.

강좌를 등록하면 전문 분야의 모든 강좌에 접근할 수 있으며 강좌를 완료하면 인증서가 발급됩니다. 강좌 내용을 읽고 보기만 원한다면 강좌를 무료로 청강할 수 있습니다. 수업료를 지급하기 어려운 경우, 재정 지원을 신청할 수 있습니다.

이 강좌는 100% 온라인으로 진행되나요? 직접 참석해야 하는 수업이 있나요?

이 강좌는 100% 온라인으로 진행되므로 강의실에 직접 참석할 필요가 없습니다. 웹 또는 모바일 장치를 통해 언제 어디서든 강의, 읽기 자료, 과제에 접근할 수 있습니다.

전문 분야를 완료하면 대학 학점을 받을 수 있나요?

이 전문 분야는 대학 학점을 제공하지 않지만, 일부 대학에서 선택적으로 전문 분야 인증서를 학점으로 인정할 수도 있습니다. 자세한 내용은 해당 기관에 문의하세요.

전문 분야를 완료하면 대학 학점을 받을 수 있나요?

To complete the assignments in most of the courses in this Specialization you will need access to a computer. It's the tool where most graphic design ends up in one way or another. Access to, and a beginner's level knowledge of Adobe Creative Suite programs, such as In Design, Illustrator or Photoshop will be needed to complete some assignments. For some courses you will also need some art materials as well.

Specific information on tools and materials are outlined in the first week of each course.
궁금한 점이 더 있으신가요? 학습자 도움말 센터를 방문해 보세요.