엔지니어를 위한 커뮤니케이션 기술 특화 과정
Build Your Engineering Communication Toolkit. Build a toolkit of communication skills that gives you the confidence to be an engineering leader.

이 전문 분야 정보
Build a toolkit of communication skills that will give you the knowledge and confidence to be an effective engineering leader. Engineers who want to advance in their profession need to be effective communicators. They need to clearly communicate complex ideas and technical project plans. They also need to be strong persuaders. Engineers who are good communicators get recognized by their supervisors and by their clients. In this three-course Specialization, you will practice designing and giving strong, persuasive presentations; you will learn how to communicate across cultures, genders, and generations, how to create your personal brand and leadership presence, how to hold effective meetings with global teams; you will learn how to handle difficult conversations, and how to handle crisis communication; you will also learn writing skills immediately applicable in your daily activities. Courses are taught by faculty from the Rice Center for Engineering Leadership (RCEL). RCEL is focused on developing engineering leaders within Rice University at the undergraduate, master's and PhD levels. It is home to one of a very few academically approved Certificates in Engineering Leadership.
응용 학습 프로젝트
At the specialization level, each week you will complete a series of self-assessments leading to a development of a Personal Communication Improvements Plan. In the Oral Communication course, you will complete a series of assignments culminating in a real-life presentation on a topic important to your organization or you personally. In the Interpersonal Communication course, you will develop your Personal Brand pitch and a toolbox of technique to communicate with different people in different situations. In the course on writing, you will improve documents you distribute to your co-workers, supervisors, and clients.
100% 온라인 강좌
지금 바로 시작해 나만의 일정에 따라 학습을 진행하세요.
유연한 일정
유연한 마감을 설정하고 유지 관리합니다.
영어
자막: 영어, 아랍어, 프랑스어, 포르투갈어 (유럽), 이탈리아어, 베트남어, 독일어, 러시아어, 스페인어
100% 온라인 강좌
지금 바로 시작해 나만의 일정에 따라 학습을 진행하세요.
유연한 일정
유연한 마감을 설정하고 유지 관리합니다.
영어
자막: 영어, 아랍어, 프랑스어, 포르투갈어 (유럽), 이탈리아어, 베트남어, 독일어, 러시아어, 스페인어
강좌 수강
Coursera 특화 과정은 한 가지 기술을 완벽하게 습득하는 데 도움이 되는 일련의 강좌입니다. 시작하려면 특화 과정에 직접 등록하거나 강좌를 둘러보고 원하는 강좌를 선택하세요. 특화 과정에 속하는 강좌에 등록하면 해당 특화 과정 전체에 자동으로 등록됩니다. 단 하나의 강좌만 수료할 수도 있으며, 학습을 일시 중지하거나 언제든 구독을 종료할 수 있습니다. 학습자 대시보드를 방문하여 강좌 등록 상태와 진도를 추적해 보세요.
실습 프로젝트
모든 특화 과정에는 실습 프로젝트가 포함되어 있습니다. 특화 과정을 완료하고 수료증을 받으려면 프로젝트를 성공적으로 마쳐야 합니다. 특화 과정에 별도의 실습 프로젝트 강좌가 포함되어 있는 경우, 다른 모든 강좌를 완료해야 프로젝트 강좌를 시작할 수 있습니다.
수료증 취득
모든 강좌를 마치고 실습 프로젝트를 완료하면 취업할 때나 전문가 네트워크에 진입할 때 제시할 수 있는 수료증을 취득할 수 있습니다. Oral Communication for Engineering Leaders
Taught by Rice University communication faculty from the Rice Center for Engineering Leadership (RCEL). This course covers core topics in oral communication: Communication strategy, content, data visualization, and delivery. You'll learn key principles in
Writing Skills for Engineering Leaders
Engineering leaders must write extensively for their jobs, and their writing needs to be professional, reader-focused, and error-free. What leaders write in particular can affect productivity and the bottom line, so the written communication that leaders create must be clear and concise. In this course, you'll learn essential writing skills that you can apply in your daily activities on the job as an engineering leader. You'll learn key principles in
제공자: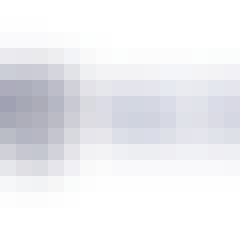 라이스 대학교
Rice University is consistently ranked among the top 20 universities in the U.S. and the top 100 in the world. Rice has highly respected schools of Architecture, Business, Continuing Studies, Engineering, Humanities, Music, Natural Sciences and Social Sciences and is home to the Baker Institute for Public Policy.
자주 묻는 질문
이 강좌는 100% 온라인으로 진행되나요? 직접 참석해야 하는 수업이 있나요?

What background knowledge is necessary?

전문 분야를 완료하면 대학 학점을 받을 수 있나요?

What will I be able to do upon completing the Specialization?

Do I need to take the courses in a specific order?
궁금한 점이 더 있으신가요? 학습자 도움말 센터를 방문해 보세요.