Palliative Care: It's Not Just Hospice Anymore 특화 과정
Palliative Care Easing Pain and Suffering. Learn strategies and techniques to assess suffering and support patients living with serious illness

귀하가 습득할 기술
Easing Pain and Suffering

Health Management

Palliative Care

Communication

Patient Care
이 전문 분야 정보
People living with serious, life-limiting, chronic illness experience significant suffering. Fortunately there are new and developing treatments which may cure some and improve survival for many people living with serious illness. However, seriously ill people and their loved ones still experience many distressing physical symptoms as well as spiritual, social and psychological distress. There is much we can do to support people to live well with serious and life-limiting illness by understanding the causes of suffering, using effective communications, and incorporating careful assessments and interventions designed to address specific needs. The Palliative Care: It's not Just Hospice Specialization covers core concepts on the nature of suffering and demonstrates how to evaluate suffering and illustrates this in realistic patient scenarios. In subsequent weeks we learn and practice specific skills to improve communication with patients and families to help them express their experience, express and understand their core goals and values and our own empathic response. You will also learn about specific problems such as physical pain, fatigue and shortness of breath as well as psychological issues such as depression and anxiety. In addition, spiritual and social distress will be discussed with a focus on the practical evaluation and management of these challenges. All of these skills will enable you to support people to live active and full lives despite serious illness.
응용 학습 프로젝트
Learners will use real-world strategies, tools and techniques to assess sources of suffering and learn communication techniques that support patients living with serious illness. Authentic patient scenarios are used to allow learners to apply new knowledge and practice new skills that they can then apply and integrate into their own clinical settings.
100% 온라인 강좌
지금 바로 시작해 나만의 일정에 따라 학습을 진행하세요.
유연한 일정
유연한 마감을 설정하고 유지 관리합니다.
영어
자막: 영어, 아랍어, 프랑스어, 포르투갈어 (유럽), 이탈리아어, 베트남어, 독일어, 러시아어, 스페인어
100% 온라인 강좌
지금 바로 시작해 나만의 일정에 따라 학습을 진행하세요.
유연한 일정
유연한 마감을 설정하고 유지 관리합니다.
영어
자막: 영어, 아랍어, 프랑스어, 포르투갈어 (유럽), 이탈리아어, 베트남어, 독일어, 러시아어, 스페인어
강좌 수강
Coursera 특화 과정은 한 가지 기술을 완벽하게 습득하는 데 도움이 되는 일련의 강좌입니다. 시작하려면 특화 과정에 직접 등록하거나 강좌를 둘러보고 원하는 강좌를 선택하세요. 특화 과정에 속하는 강좌에 등록하면 해당 특화 과정 전체에 자동으로 등록됩니다. 단 하나의 강좌만 수료할 수도 있으며, 학습을 일시 중지하거나 언제든 구독을 종료할 수 있습니다. 학습자 대시보드를 방문하여 강좌 등록 상태와 진도를 추적해 보세요.
실습 프로젝트
모든 특화 과정에는 실습 프로젝트가 포함되어 있습니다. 특화 과정을 완료하고 수료증을 받으려면 프로젝트를 성공적으로 마쳐야 합니다. 특화 과정에 별도의 실습 프로젝트 강좌가 포함되어 있는 경우, 다른 모든 강좌를 완료해야 프로젝트 강좌를 시작할 수 있습니다.
수료증 취득
모든 강좌를 마치고 실습 프로젝트를 완료하면 취업할 때나 전문가 네트워크에 진입할 때 제시할 수 있는 수료증을 취득할 수 있습니다. 제공자: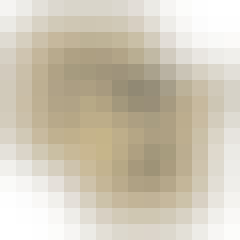 콜로라도 대학교
The University of Colorado is a recognized leader in higher education on the national and global stage. We collaborate to meet the diverse needs of our students and communities. We promote innovation, encourage discovery and support the extension of knowledge in ways unique to the state of Colorado and beyond.
자주 묻는 질문
이 강좌는 100% 온라인으로 진행되나요? 직접 참석해야 하는 수업이 있나요?

What is the Coursera Palliative Care Specialization: Palliative Care: It's not Just Hospice Anymore?

What types of courses are in the Coursera Palliative Care Specialization: Palliative Care: It's not Just Hospice Anymore?

I am a patient or I am a family member caring for someone living with serious illness. Should I take this course?

Can I just enroll in a single course? I am not interested in the entire Specialization?

What is a Capstone project?

전문 분야를 완료하면 대학 학점을 받을 수 있나요?

I live outside the United States-can the Coursera Palliative Care Specialization be helpful for me?

What background knowledge is necessary?

What will I be able to do upon completing the Specialization?
궁금한 점이 더 있으신가요? 학습자 도움말 센터를 방문해 보세요.