Photography Basics and Beyond: From Smartphone to DSLR 특화 과정
Create photographs you will be proud to share.. Build a solid foundation in digital photography, growing in knowledge from camera to composition! 귀하가 습득할 기술
Social Media
Photography
Copywriting
Writing
Confidence
History
Creativity
Art
Project
이 전문 분야 정보
Whether your camera is a Smartphone or DSLR, a Compact or Mirrorless model, you will learn to gain control of exposure and understand fundamentals of composition, while exploring documentary and creative concepts to make the kinds of photographs you have always wanted. This Specialization covers a broad range of fundamental principles in photography, from camera control to principles of composition and creativity, providing you with a foundation for growth in making photographs you'll be proud to share. In the Capstone you will develop a final project of photographs related to your individual needs, whether practical or purely expressive, and share ongoing feedback with fellow learners. In addition to the awarding of a Certificate of Specialization from Michigan State University, each Learner who subscribes to and completes the entire Specialization, including Capstone, will receive substantial discounts on equipment, accessories, and membership benefits through Industry Partners from among the premier manufacturers of photography equipment: Fracture, Gary Fong, Gyst, Lensbaby, LensPen, Lume Cube, Photo District News, PhotoVideoEdu.com, Pixsy, and Think Tank.
61%
이 특화 과정을(를) 수료한 후 새로운 경력을 시작함
100% 온라인 강좌
지금 바로 시작해 나만의 일정에 따라 학습을 진행하세요.
유동적 일정
유연한 마감을 설정하고 유지 관리합니다.
영어
자막: 영어, 스페인어, 러시아어, 프랑스어, 포르투갈어 (브라질)
61%
이 특화 과정을(를) 수료한 후 새로운 경력을 시작함
100% 온라인 강좌
지금 바로 시작해 나만의 일정에 따라 학습을 진행하세요.
유동적 일정
유연한 마감을 설정하고 유지 관리합니다.
영어
자막: 영어, 스페인어, 러시아어, 프랑스어, 포르투갈어 (브라질)
제공자: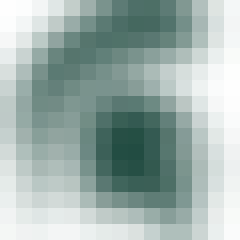 미시간주립대학교
Michigan State University has been advancing the common good with uncommon will for more than 150 years.











자주 묻는 질문
전문 분야를 완료하면 대학 학점을 받을 수 있나요?

If you subscribed, you get a 7-day free trial during which you can cancel at no penalty. After that, we don't give refunds, but you can cancel your subscription at any time. See our full refund policy.

Can I just enroll in a single course?

구독하는 경우, 취소해도 요금이 청구되지 않는 7일간의 무료 평가판을 이용할 수 있습니다. 해당 기간이 지난 후에는 환불이 되지 않지만, 언제든 구독을 취소할 수 있습니다. 전체 환불 정책 보기.

네! 시작하려면 관심 있는 강좌 카드를 클릭하여 등록합니다. 강좌를 등록하고 완료하면 공유할 수 있는 인증서를 얻거나 강좌를 청강하여 강좌 자료를 무료로 볼 수 있습니다. 전문 분야 과정에 있는 강좌에 등록하면, 전체 전문 분야에 등록하게 됩니다. 학습자 대시보드에서 진행 사항을 추적할 수 있습니다.

Can I take the course for free?

예, Coursera에서는 수업료를 낼 수 없는 학습자를 위해 재정 지원을 제공합니다. 왼쪽에 있는 등록 버튼 아래 재정 지원 링크를 클릭하면 지원할 수 있습니다. 신청서를 작성하라는 메시지가 표시되며 승인되면 알림을 받습니다. 성취 프로젝트를 포함하여 전문 분야의 각 강좌에서 이 단계를 완료해야 합니다. 자세히 알아보기.

강좌를 등록하면 전문 분야의 모든 강좌에 접근할 수 있으며 강좌를 완료하면 인증서가 발급됩니다. 강좌 내용을 읽고 보기만 원한다면 강좌를 무료로 청강할 수 있습니다. 수업료를 지급하기 어려운 경우, 재정 지원을 신청할 수 있습니다.

이 강좌는 100% 온라인으로 진행되나요? 직접 참석해야 하는 수업이 있나요?

이 강좌는 100% 온라인으로 진행되므로 강의실에 직접 참석할 필요가 없습니다. 웹 또는 모바일 장치를 통해 언제 어디서든 강의, 읽기 자료, 과제에 접근할 수 있습니다.

A new section of this course launches every 2 weeks!

This is an introductory course in photography, for Learners who have any model digital camera from a Smartphone to a DSLR. Experience in photography is not required, but a desire to gain control of the camera to produce successful photographs is!

Do I need to take the courses in a specific order?

Yes, it is important to take the courses in order as each one builds on knowledge conveyed in those previous to it.

Will I earn university credit for completing the Specialization?

Learners who complete all four Regular courses and the Capstone course will be awarded a certificate of completion, signed by the faculty members and authorized by Michigan State University.

전문 분야를 완료하면 대학 학점을 받을 수 있나요?

Learners who complete the Specialization will be able to complete creative and practical projects in photography utilizing their new knowledge of the foundational principles of photography techniques, composition, and expression. They will be prepared to advance their knowledge in photography in more narrowly focused future coursework or workshops.

What are the roles of the Industry Partners?

Industry Partners are industry-leading providers of photography-related products and services, all of which have been used by Peter or Mark or both in the course of their own practice. The Industry Partners are supporting Coursera Learners who subscribe to the Specialization (all 5 Courses), by providing substantial educational discounts normally only available to full-time students.
궁금한 점이 더 있으신가요? 학습자 도움말 센터를 방문해 보세요.