How to Play Guitar 특화 과정
Learn to play the guitar in under four months. Everything you need to know to be able to play your favorite songs 배울 내용
Identify string names and numbers and read music notation, tablature, chord block diagrams, and fretboard maps

Practice picking, finger picking, and strumming patterns

Play various chords including major and minor triads, open, barre, and pose chords

Read and play a lead sheet
---
귀하가 습득할 기술
Music
Guitar scales
guitar performance
Guitar chords
Guitar
Tablature
Music notation
playing guitar
Ear Training
Performance Techniques
이 전문 분야 정보
Have you always wanted to play the guitar, but never knew where to start? Whether you're just picking up the guitar for the first time or you just want to brush up on your skills, the Guitar Techniques specialization created by Berklee College of Music will help you practice the techniques you need to bring your playing to the next level. Throughout this 16-week specialization, you'll lay a firm foundation by learning and practicing major, minor, and pentatonic scales as well as triads and chords. You'll also practice improvising, writing melodies and licks, and playing through lead sheets. By the end of this specialization, you'll have learned the skills and confidence to perform your favorite songs in front of an audience.
응용 학습 프로젝트
Throughout this specialization, you will practice and perform various guitar techniques and skills including scales, chords, strumming, and picking. You'll practice your new skills up and down the guitar neck and in different positions. You'll also perform rhythm and melody lines reading a lead sheet, using tablature and notation.
33%
이 특화 과정을(를) 수료한 후 새로운 경력을 시작함
100% 온라인 강좌
지금 바로 시작해 나만의 일정에 따라 학습을 진행하세요.
유동적 일정
유연한 마감을 설정하고 유지 관리합니다.
초급 단계
N​o previous background necessary.
영어
자막: 영어, 프랑스어, 카탈로니아어, 포르투갈어 (브라질), 베트남어, 러시아어, 포르투갈어 (브라질), 스페인어
33%
이 특화 과정을(를) 수료한 후 새로운 경력을 시작함
100% 온라인 강좌
지금 바로 시작해 나만의 일정에 따라 학습을 진행하세요.
유동적 일정
유연한 마감을 설정하고 유지 관리합니다.
초급 단계
N​o previous background necessary.
영어
자막: 영어, 프랑스어, 카탈로니아어, 포르투갈어 (브라질), 베트남어, 러시아어, 포르투갈어 (브라질), 스페인어
제공자: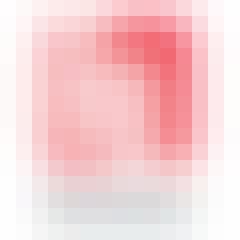 버클리음악대학교
Berklee College of Music was founded on the revolutionary principle that the best way to prepare students for careers in music is through the study and practice of contemporary music. For more than half a century, the college has evolved to reflect the state of the art of music and the music business. Berklee serves distance learners worldwide through its award-winning online extension school, Berklee Online.
자주 묻는 질문
전문 분야를 완료하면 대학 학점을 받을 수 있나요?

If you subscribed, you get a 7-day free trial during which you can cancel at no penalty. After that, we don't give refunds, but you can cancel your subscription at any time. See our full refund policy.

Can I just enroll in a single course?

구독하는 경우, 취소해도 요금이 청구되지 않는 7일간의 무료 평가판을 이용할 수 있습니다. 해당 기간이 지난 후에는 환불이 되지 않지만, 언제든 구독을 취소할 수 있습니다. 전체 환불 정책 보기.

네! 시작하려면 관심 있는 강좌 카드를 클릭하여 등록합니다. 강좌를 등록하고 완료하면 공유할 수 있는 인증서를 얻거나 강좌를 청강하여 강좌 자료를 무료로 볼 수 있습니다. 전문 분야 과정에 있는 강좌에 등록하면, 전체 전문 분야에 등록하게 됩니다. 학습자 대시보드에서 진행 사항을 추적할 수 있습니다.

Can I take the course for free?

예, Coursera에서는 수업료를 낼 수 없는 학습자를 위해 재정 지원을 제공합니다. 왼쪽에 있는 등록 버튼 아래 재정 지원 링크를 클릭하면 지원할 수 있습니다. 신청서를 작성하라는 메시지가 표시되며 승인되면 알림을 받습니다. 성취 프로젝트를 포함하여 전문 분야의 각 강좌에서 이 단계를 완료해야 합니다. 자세히 알아보기.

강좌를 등록하면 전문 분야의 모든 강좌에 접근할 수 있으며 강좌를 완료하면 인증서가 발급됩니다. 강좌 내용을 읽고 보기만 원한다면 강좌를 무료로 청강할 수 있습니다. 수업료를 지급하기 어려운 경우, 재정 지원을 신청할 수 있습니다.

이 강좌는 100% 온라인으로 진행되나요? 직접 참석해야 하는 수업이 있나요?

이 강좌는 100% 온라인으로 진행되므로 강의실에 직접 참석할 필요가 없습니다. 웹 또는 모바일 장치를 통해 언제 어디서든 강의, 읽기 자료, 과제에 접근할 수 있습니다.

N​o prior music knowledge or guitar skills are necessary.

Do I need to take the courses in a specific order?

We highly recommend you complete the courses in the recommended order:

Guitar for Beginners
Guitar Scales and Chord Progressions.
Guitar Chord Voicings: Playing Up the Neck
Guitar Performance Techniques

Will I earn university credit for completing the Specialization?

Berklee does not currently offer college credit for courses offered through Coursera. If you are interested in earning college credit for an online course, please go to online.berklee.edu.

전문 분야를 완료하면 대학 학점을 받을 수 있나요?

Y​ou will be able to:

R​ead guitar tablature and notation
P​lay chords and scales on the guitar in multiple positions
R​ead lead sheets
P​lay rhythm and lead guitar lines
P​lay songs - both rhythm and melody lines
I​mprovise and solo on the guitar
U​se proper posture and technique while playing
궁금한 점이 더 있으신가요? 학습자 도움말 센터를 방문해 보세요.