Teaching and Assessing Clinical Skills
미시건 대학교
이 강좌에 대하여
The purpose of this course is to improve feedback, clinical teaching, and assessment of clinical skills.
17%
가 이 강좌를 통해 확실한 경력상 이점을 얻음
100% 온라인
지금 바로 시작해 나만의 일정에 따라 학습을 진행하세요.
유동적 마감일
일정에 따라 마감일을 재설정합니다.
17%
가 이 강좌를 통해 확실한 경력상 이점을 얻음
100% 온라인
지금 바로 시작해 나만의 일정에 따라 학습을 진행하세요.
유동적 마감일
일정에 따라 마감일을 재설정합니다.
제공자: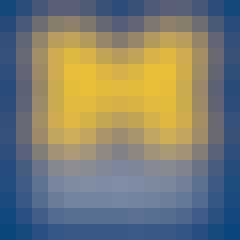 미시건 대학교
The mission of the University of Michigan is to serve the people of Michigan and the world through preeminence in creating, communicating, preserving and applying knowledge, art, and academic values, and in developing leaders and citizens who will challenge the present and enrich the future.
검토
TEACHING AND ASSESSING CLINICAL SKILLS

의 최상위 리뷰
Great course, not something you learn properly structured in med-school or residency, but extremely useful on a daily basis. Definitively every MD should take, specially before clinical settings.
I'm only on week 4 but I have enjoyed the concepts and will be incorporating them into my practice and teaching. I like the RIME method and the idea of shared ownership of the patients.
This course provided very useful concepts on how to help learners with clinical skills. The vignettes were quite helpful and I found the last section about EBM as a wonderful bonus.
great course! in-depth detail on how to teach and assess learners and it breaks down each concept by giving real life examples, helping to see how it would work in reality.
모든 리뷰 보기
자주 묻는 질문
강의 및 과제를 언제 이용할 수 있게 되나요?

강의 및 과제 이용 권한은 등록 유형에 따라 다릅니다. 청강 모드로 강좌를 수강하면 대부분의 강좌 자료를 무료로 볼 수 있습니다. 채점된 과제를 이용하고 수료증을 받으려면 청강 도중 또는 이후에 수료증 경험을 구매해야 합니다. 청강 옵션이 표시되지 않는 경우:

강좌에서 청강 옵션을 제공하지 않을 수 있습니다. 대신 무료 평가판을 사용하거나 재정 지원을 신청할 수 있습니다.

강좌를 수료하면 대학 학점을 받을 수 있나요?

이 강좌는 대학 학점을 제공하지 않지만, 일부 대학에서 선택적으로 강좌 수료증을 학점으로 인정할 수도 있습니다. 자세한 내용은 해당 기관에 문의하세요. Coursera의 온라인 학위 및 Mastertrack™ 수료증은 대학 학점을 취득할 기회를 제공합니다.
궁금한 점이 더 있으신가요? 학습자 도움말 센터를 방문해 보세요.