Google IT 지원 전문 인증서
This is your path to a career in IT. In this program, you'll learn in-demand skills that will have you job-ready in less than 6 months. No degree or experience required.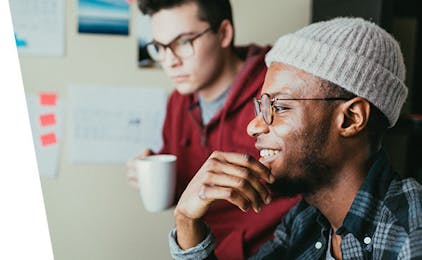 138,702 평가
1,075,300이(가) 이미 등록됨
영어
자막: 영어, 아랍어, 프랑스어, 포르투갈어 (유럽), 이탈리아어, 포르투갈어 (브라질), 베트남어, 독일어, 러시아어, 스페인어
학점 취득하기
Coursera에서 학위를 제공하는 2개의 대학에서 학점이 인정됨
직무와 관련된 기술을 최고로부터 학습하여 구축하기
Google의 전문 자격증을 사용하여 IT에서 직업을 빠르게 찾아보세요. 네트워킹 및 운영 체제 기초, 종단 간 고객 지원 제공, 코드를 사용한 문제 해결 방법을 학습하세요.
일반적인 직함: 데이터베이스 관리자, IT 전문가, 기술 지원 전문가, 시스템 분석가, 네트워크 엔지니어, 헬프 데스크 기술자, IT 지원 전문가, IT 기술자, 컴퓨터 사용자 전문가, IT 어시스턴트
미국 2021년 4월 1일~2022년 3월 31일 기준 ¹Burning Glass Labor Insight Report 데이터(경력 0~5년 중앙값)
²증명서에 기반하여 완료한지 6개월 이내의 경력 향상(예:새로운 직업/경력, 승진, 인상) 2021년 미국 대학원 설문 조사 응답.
75%
Google 수료증 취득자의 경력 향상 보고²
400,000
IT 분야의 수요가 많은 일자리¹
150+
완료 후 150개 이상의 미국 고용 회사와 연결
미국 2021년 4월 1일~2022년 3월 31일 기준 ¹Burning Glass Labor Insight Report 데이터(경력 0~5년 중앙값)
²증명서에 기반하여 완료한지 6개월 이내의 경력 향상(예:새로운 직업/경력, 승진, 인상) 2021년 미국 대학원 설문 조사 응답.
귀하가 습득할 기술
Debugging

Encryption Algorithms and Techniques

Customer Service

Network Protocols

Cloud Computing

Binary Code

Customer Support

Linux

Troubleshooting

Domain Name System (DNS)

Ipv4

Network Model
이 전문가 수료증에 관한 정보
Prepare for a career in the high-growth field of IT, no experience or degree required. Get professional training designed by Google and get on the fast-track to a competitively paid job. There are 400,000 U.S. job openings in IT and a $52,000 median entry-level salary in IT support.¹
Over 5 courses, learn in-demand skills that prepare you for an entry-level job. Upon completion, you can directly apply for jobs with Google and over 150 U.S. employers, including Walmart, Best Buy, and Astreya.
75% of Google Career Certificate Graduates in the United States report an improvement in their career trajectory (e.g. new job or career, promotion or raise) within 6 months of certificate completion²
This program also prepares you for the CompTIA A+ exams, the industry standard certification for IT—you'll earn a dual credential when you complete both.
This program is ACE® approved—when you complete, you can earn up to 12 college credits, the equivalent of 4 associate degree-level courses.
If you're interested in building on your IT foundations, check out the Google IT Automation with Python Professional Certificate.
Check out all Google Career Certificates here.
¹US Burning Glass Labor Insight Report salary data (median with 0-5 years experience) and job opening data. Data for job roles relevant to featured programs (4/01/2021 - 3/31/22).
²Based on program graduate survey responses, United States 2021
배울 내용
Gain skills required to succeed in an entry-level IT job

Learn to perform day-to-day IT support tasks including computer assembly, wireless networking, installing programs, and customer service

Learn how to provide end-to-end customer support, ranging from identifying problems to troubleshooting and debugging

Learn to use systems including Linux, Domain Name Systems, Command-Line Interface, and Binary Code
기술을 쌓아서 실무에 대비
새로운 분야에서 커리어를 찾고 있거나 현재 커리어에 변화를 주고 싶다면, Coursera의 전문 자격증을 취득하여 준비된 인재로 거듭날 수 있습니다. 가장 편리한 시간과 장소에서 나에게 맞는 속도로 배워보세요. 지금 바로 등록하고 7일 무료 평가판을 통해 새로운 진로를 탐색해보세요. 언제든지 학습을 일시 중지하거나 구독을 종료할 수 있습니다.
실습 프로젝트
실습 프로젝트에서 기술을 적용해보고, 미래 고용주에게 실무적으로 준비된 인재임을 보여주는 포트폴리오를 만들어보세요. 자격증을 취득하려면 프로젝트를 성공적으로 완료해야 합니다.
경력 자격 증명 취득
프로그램의 모든 강좌를 완료하면 전문가 네트워크에서 공유할 수 있는 자격증을 얻게 되며, 새로운 커리어를 시작하는 데 도움이 되는 커리어 지원 리소스에 액세스할 수 있게 됩니다. 많은 전문 자격증은 해당 전문 자격증의 자격 증명을 인정해주는 채용 파트너가 있거나, 자격증 시험을 준비하는 데 도움이 됩니다. 해당하는 경우 개별 전문 자격증 페이지에서 자세한 내용을 알아볼 수 있습니다. 제공자: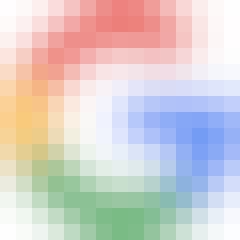 Google
Google Career Certificates are part of Grow with Google, an initiative that draws on Google's 20-year history of building products, platforms, and services that help people and businesses grow. Through programs like these, we aim to help everyone– those who make up the workforce of today and the students who will drive the workforce of tomorrow – access the best of Google's training and tools to grow their skills, careers, and businesses.
완료 후 수료증을 취득하면 다음 프로그램 중 하나에 입학할 때 대학 학점을 취득할 수 있습니다.
자주 묻는 질문
이 강좌는 100% 온라인으로 진행되나요? 직접 참석해야 하는 수업이 있나요?

Why start a career in IT?

What background knowledge is necessary?

Do I need to take the courses in a specific order?

Which jobs does this program prepare for?

What kind of companies hire IT Support professionals?

What will I be able to do upon completing the professional certificate?

What resources will be available to help with the job search process?

Why did Google create this program?

Can I get college credit for taking the Google IT Support Certificate?

Will completing the certificate prepare me for the CompTIA A+ exams?

Is this program offered in other languages?

Is the Google IT Support Professional Certificate licensed?

How much does this certificate cost?
궁금한 점이 더 있으신가요? 학습자 도움말 센터를 방문해 보세요.