배울 내용
Explain how data is used for recruiting and performance evaluation

Model supply and demand for various business scenarios

Solve business problems with data-driven decision-making

Understand the tools used to predict customer behavior
---
귀하가 습득할 기술
Customer Analytics
Analytics
Business Analytics
Decision Tree
Predictive Analytics
Regression Analysis
Marketing Performance Measurement And Management
Simulation
Mathematical Optimization
Solver
Talent Management
Performance Management
이 전문 분야 정보
This Specialization provides an introduction to big data analytics for all business professionals, including those with no prior analytics experience. You'll learn how data analysts describe, predict, and inform business decisions in the specific areas of marketing, human resources, finance, and operations, and you'll develop basic data literacy and an analytic mindset that will help you make strategic decisions based on data. In the final Capstone Project, you'll apply your skills to interpret a real-world data set and make appropriate business strategy recommendations.
31%
이 특화 과정을(를) 수료한 후 새로운 경력을 시작함
100% 온라인 강좌
지금 바로 시작해 나만의 일정에 따라 학습을 진행하세요.
유동적 일정
유연한 마감을 설정하고 유지 관리합니다.
영어
자막: 영어, 아랍어, 프랑스어, 포르투갈어 (유럽), 이탈리아어, 베트남어, 독일어, 러시아어, 스페인어, 중국어 (간체자), 한국어, 몽골어
31%
이 특화 과정을(를) 수료한 후 새로운 경력을 시작함
100% 온라인 강좌
지금 바로 시작해 나만의 일정에 따라 학습을 진행하세요.
유동적 일정
유연한 마감을 설정하고 유지 관리합니다.
영어
자막: 영어, 아랍어, 프랑스어, 포르투갈어 (유럽), 이탈리아어, 베트남어, 독일어, 러시아어, 스페인어, 중국어 (간체자), 한국어, 몽골어
강좌 수강
Coursera 특화 과정은 한 가지 기술을 완벽하게 습득하는 데 도움이 되는 일련의 강좌입니다. 시작하려면 특화 과정에 직접 등록하거나 강좌를 둘러보고 원하는 강좌를 선택하세요. 특화 과정에 속하는 강좌에 등록하면 해당 특화 과정 전체에 자동으로 등록됩니다. 단 하나의 강좌만 수료할 수도 있으며, 학습을 일시 중지하거나 언제든 구독을 종료할 수 있습니다. 학습자 대시보드를 방문하여 강좌 등록 상태와 진도를 추적해 보세요.
실습 프로젝트
모든 특화 과정에는 실습 프로젝트가 포함되어 있습니다. 특화 과정을 완료하고 수료증을 받으려면 프로젝트를 성공적으로 마쳐야 합니다. 특화 과정에 별도의 실습 프로젝트 강좌가 포함되어 있는 경우, 다른 모든 강좌를 완료해야 프로젝트 강좌를 시작할 수 있습니다.
수료증 취득
모든 강좌를 마치고 실습 프로젝트를 완료하면 취업할 때나 전문가 네트워크에 진입할 때 제시할 수 있는 수료증을 취득할 수 있습니다. 제공자: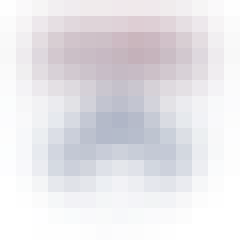 펜실베이니아 대학교
The University of Pennsylvania (commonly referred to as Penn) is a private university, located in Philadelphia, Pennsylvania, United States. A member of the Ivy League, Penn is the fourth-oldest institution of higher education in the United States, and considers itself to be the first university in the United States with both undergraduate and graduate studies.
자주 묻는 질문
이 강좌는 100% 온라인으로 진행되나요? 직접 참석해야 하는 수업이 있나요?

전문 분야를 완료하면 대학 학점을 받을 수 있나요?

전문 분야를 완료하면 대학 학점을 받을 수 있나요?

How often is each course in the Specialization offered?

Will I earn university credit for completing the Business Analytics Specialization?

What will I be qualified to do upon completing the Business Analytics Specialization?

What software will I need to complete the assignments?

What background knowledge is necessary?
궁금한 점이 더 있으신가요? 학습자 도움말 센터를 방문해 보세요.