Cybersecurity: Developing a Program for Your Business 특화 과정
Master the Fundamentals of Cybersecurity. Learn to assess cyber threats and protect business information assets.

귀하가 습득할 기술
Ransomware
Cybersecurity
Internet Of Things (IOT)
Mobile Security
Wearable Devices
Wearable Technology
이 전문 분야 정보
Cybersecurity is an essential business skill for the evolving workplace. For-profit companies, government agencies, and not-for-profit organizations all need technologically proficient, business-savvy information technology security professionals. In this Specialization, you will learn about a variety of processes for protecting business assets through policy, education and training, and technology best practices. You'll develop an awareness of the risks and cyber threats or attacks associated with modern information usage, and explore key technical and managerial topics required for a balanced approach to information protection. Topics will include mobility, the Internet of Things, the human factor, governance and management practices.
33%
이 특화 과정을(를) 수료한 후 새로운 경력을 시작함
100% 온라인 강좌
지금 바로 시작해 나만의 일정에 따라 학습을 진행하세요.
유동적 일정
유연한 마감을 설정하고 유지 관리합니다.
영어
자막: 영어, 아랍어, 프랑스어, 포르투갈어 (브라질), 러시아어, 스페인어
33%
이 특화 과정을(를) 수료한 후 새로운 경력을 시작함
100% 온라인 강좌
지금 바로 시작해 나만의 일정에 따라 학습을 진행하세요.
유동적 일정
유연한 마감을 설정하고 유지 관리합니다.
영어
자막: 영어, 아랍어, 프랑스어, 포르투갈어 (브라질), 러시아어, 스페인어
제공자: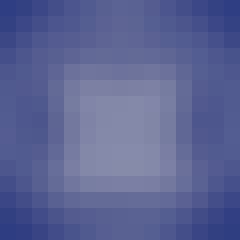 조지아주립대 시스템
The University System of Georgia is composed of 28 higher education institutions including 4 research universities, 2 regional universities, 12 state universities, 13 state colleges and the Skidaway Institute of Oceanography. The Georgia Public Library System, encompassing 61 library systems throughout Georgia, is also part of the University System.
자주 묻는 질문
전문 분야를 완료하면 대학 학점을 받을 수 있나요?

If you subscribed, you get a 7-day free trial during which you can cancel at no penalty. After that, we don't give refunds, but you can cancel your subscription at any time. See our full refund policy.

Can I just enroll in a single course?

구독하는 경우, 취소해도 요금이 청구되지 않는 7일간의 무료 평가판을 이용할 수 있습니다. 해당 기간이 지난 후에는 환불이 되지 않지만, 언제든 구독을 취소할 수 있습니다. 전체 환불 정책 보기.

네! 시작하려면 관심 있는 강좌 카드를 클릭하여 등록합니다. 강좌를 등록하고 완료하면 공유할 수 있는 인증서를 얻거나 강좌를 청강하여 강좌 자료를 무료로 볼 수 있습니다. 전문 분야 과정에 있는 강좌에 등록하면, 전체 전문 분야에 등록하게 됩니다. 학습자 대시보드에서 진행 사항을 추적할 수 있습니다.

Can I take the course for free?

예, Coursera에서는 수업료를 낼 수 없는 학습자를 위해 재정 지원을 제공합니다. 왼쪽에 있는 등록 버튼 아래 재정 지원 링크를 클릭하면 지원할 수 있습니다. 신청서를 작성하라는 메시지가 표시되며 승인되면 알림을 받습니다. 성취 프로젝트를 포함하여 전문 분야의 각 강좌에서 이 단계를 완료해야 합니다. 자세히 알아보기.

강좌를 등록하면 전문 분야의 모든 강좌에 접근할 수 있으며 강좌를 완료하면 인증서가 발급됩니다. 강좌 내용을 읽고 보기만 원한다면 강좌를 무료로 청강할 수 있습니다. 수업료를 지급하기 어려운 경우, 재정 지원을 신청할 수 있습니다.

이 강좌는 100% 온라인으로 진행되나요? 직접 참석해야 하는 수업이 있나요?

이 강좌는 100% 온라인으로 진행되므로 강의실에 직접 참석할 필요가 없습니다. 웹 또는 모바일 장치를 통해 언제 어디서든 강의, 읽기 자료, 과제에 접근할 수 있습니다.

This Specialization covers the fundamentals of cybersecurity in the organization at a beginners level. It is beginners level because no prior experience or courses in Information Systems, Information security and Assurance, Cybersecurity, or Information Technology are necessary. However, it is a college-level course in which learners are expected to critically analyze the subject matter and apply it to their workplace scenarios.

Do I need to take the courses in a specific order?

We highly recommend taking the courses in order as each course builds on elements learned in the previous course. However each course may also act as stand-alone and you are welcome to register for each individually if you have previous learning experience in that subject area.

Will I earn university credit for completing the Specialization?

Currently this course offers no college credit, but this is subject to change.

전문 분야를 완료하면 대학 학점을 받을 수 있나요?

This specialization will help the learner understand the ever-changing field of cybersecurity and its impact on the business environment. Learners will begin this specialization by learning current trends in mobile technology and how organizational policy is critical to maintain information security. Next, learners will be introduced to devices that support computer-to-computer interaction and how these devices can become "soft entry" points for hackers. The third course illustrates the "X-Factor" or the human influence in technology. Finally, learners will consider best practices in order for organizations to secure their networks. In terms of careers, future managers and leaders will need to learn about cybersecurity and the risk environment that results. This specialization will better position learners to enter into jobs that require strategic thought, organizational planning, and risk impact analysis. Cybersecurity is often overlooked in these areas. The specialization will prepare you to address those future needs and support your organization in cybersecurity awareness and risk mitigation.
궁금한 점이 더 있으신가요? 학습자 도움말 센터를 방문해 보세요.