Hotel Management: Distribution, Revenue and Demand Management 특화 과정
Build a Hospitality Business. Prepare for a professional career in the hotel industry in just three courses. 귀하가 습득할 기술
Pricing
Revenue Management
Forecasting
Hotel Management
Hospitality Management
Hospitality Management Studies
Segmentation Analysis
Demand Management
Asset Management
이 전문 분야 정보
Market hospitality services, manage demand, and optimize revenue. This Specialization covers the basics of hotel demand management, distribution, and revenue management. You'll learn how e-commerce intermediaries such as online travel agencies are impacting the already-complex hospitality sector, and you'll explore tools and techniques that will help you effectively market hospitality services and maximize business revenue in this new global industry landscape. In the final Capstone Project, you'll evaluate the importance of hotel branding in business success through a hands-on, real-world case study. During the sessions, you will hear from senior hotel industry executives commenting on distribution, revenue and demand management issues. We will also interview two leading Online Travel Agents on how to maximise online business for your property, and have partnered with Duetto and SnapShot, two leading hospitality industry companies, to gain access to cutting edge knowledge, thus insuring that the competencies that you gain will make you operational immediately as well as bang up to date on industry trends.
100% 온라인 강좌
지금 바로 시작해 나만의 일정에 따라 학습을 진행하세요.
유동적 일정
유연한 마감을 설정하고 유지 관리합니다.
영어
자막: 영어, 아랍어, 프랑스어, 포르투갈어 (유럽), 이탈리아어, 베트남어, 독일어, 러시아어, 스페인어
100% 온라인 강좌
지금 바로 시작해 나만의 일정에 따라 학습을 진행하세요.
유동적 일정
유연한 마감을 설정하고 유지 관리합니다.
영어
자막: 영어, 아랍어, 프랑스어, 포르투갈어 (유럽), 이탈리아어, 베트남어, 독일어, 러시아어, 스페인어
강좌 수강
Coursera 특화 과정은 한 가지 기술을 완벽하게 습득하는 데 도움이 되는 일련의 강좌입니다. 시작하려면 특화 과정에 직접 등록하거나 강좌를 둘러보고 원하는 강좌를 선택하세요. 특화 과정에 속하는 강좌에 등록하면 해당 특화 과정 전체에 자동으로 등록됩니다. 단 하나의 강좌만 수료할 수도 있으며, 학습을 일시 중지하거나 언제든 구독을 종료할 수 있습니다. 학습자 대시보드를 방문하여 강좌 등록 상태와 진도를 추적해 보세요.
실습 프로젝트
모든 특화 과정에는 실습 프로젝트가 포함되어 있습니다. 특화 과정을 완료하고 수료증을 받으려면 프로젝트를 성공적으로 마쳐야 합니다. 특화 과정에 별도의 실습 프로젝트 강좌가 포함되어 있는 경우, 다른 모든 강좌를 완료해야 프로젝트 강좌를 시작할 수 있습니다.
수료증 취득
모든 강좌를 마치고 실습 프로젝트를 완료하면 취업할 때나 전문가 네트워크에 진입할 때 제시할 수 있는 수료증을 취득할 수 있습니다. 제공자:
ESSEC 경영 대학원
For over a century, ESSEC has been developing a state-of-the-art educational program that gives the individual pride of place in its learning model, promoting the values of freedom, openness, innovation and responsibility. Preparing future managers to reconcile personal interests with collective responsibility, giving consideration to the common good in their decision-making, and weighing economic challenges against the social costs are some of the objectives ESSEC has set for itself. Its ultimate goal? To create a global world that has meaning for us all.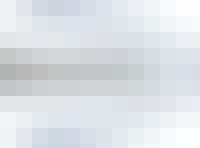 자주 묻는 질문
이 강좌는 100% 온라인으로 진행되나요? 직접 참석해야 하는 수업이 있나요?

전문 분야를 완료하면 대학 학점을 받을 수 있나요?

전문 분야를 완료하면 대학 학점을 받을 수 있나요?

How often is each course in the Specialization offered?

Do I need to take the courses in a specific order?

Will I earn university credit for completing the Hotel Management: Revenue and Demand Management Specialization?

What will I be able to do upon completing the Hotel Management: Revenue and Demand Management Specialization?
궁금한 점이 더 있으신가요? 학습자 도움말 센터를 방문해 보세요.