Human Resource Management: HR for People Managers 특화 과정
Become a better manager of people. Develop strategies and skills for hiring, managing performance, and rewarding employees. 배울 내용
Understanding alternative approaches to managing human resources and appreciating the diversity of factors that motivate workers

Applying best practices for hiring and rewarding employees, and for managing employee performance

Avoiding key mistakes in (mis)managing human resources
---
귀하가 습득할 기술
Performance Management
interviewing
Human Resources (HR)
Onboarding
managing people
Resource Management
Hr Strategy
Recruiting
Recruitment
Performance Appraisal
Organizational Culture
Incentive
이 전문 분야 정보
Do you have people reporting to you that need managing? Or perhaps you want to consider a career in human resources? Or freshen up your HR knowledge? This specialization provides a robust introduction to the key principles, policies, and practices of human resource management. The specialization begins with a foundational course that considers alternative approaches to managing human resources, provides a background to the U.S. legal context in which employees are hired, fired, rewarded, and managed, and outlines the different reasons that people are motivated to work. The remaining three courses tackle three core areas that all managers should understand: hiring employees, evaluating their performance, and rewarding them. Throughout the courses, an accessible, scientific approach is embraced such that best practices and practical tips are informed by research, but presented in accessible, applied ways. Upon completing the specialization, learners will have a deeper understanding of what works in the workplace, including a toolkit of best practices for hiring, managing, and rewarding employees. The specialization will be valuable for managers and entrepreneurs taking on these responsibilities as well as anyone else interested in the fundamental principles of human resource management. The Capstone Project will provide an opportunity to apply this knowledge to a real situation, including your own organization or work unit if desired.
응용 학습 프로젝트
The projects apply the knowledge learned to specific work groups of your choosing (e.g., your own work team). You will learn how to proactively identify key challenges around staffing, performance management, and compensation and then use this to construct strategies and plans for addressing these challenges in the context of your chosen work group.
51%
이 특화 과정을(를) 수료한 후 새로운 경력을 시작함
100% 온라인 강좌
지금 바로 시작해 나만의 일정에 따라 학습을 진행하세요.
유동적 일정
유연한 마감을 설정하고 유지 관리합니다.
초급 단계
The ideal learner will have at least two years of college experience, but college experience is not required. Work experience is not necessary.
영어
자막: 영어, 아랍어, 프랑스어, 포르투갈어 (브라질), 베트남어, 한국어, 러시아어, 스페인어, 이탈리아어
51%
이 특화 과정을(를) 수료한 후 새로운 경력을 시작함
100% 온라인 강좌
지금 바로 시작해 나만의 일정에 따라 학습을 진행하세요.
유동적 일정
유연한 마감을 설정하고 유지 관리합니다.
초급 단계
The ideal learner will have at least two years of college experience, but college experience is not required. Work experience is not necessary.
영어
자막: 영어, 아랍어, 프랑스어, 포르투갈어 (브라질), 베트남어, 한국어, 러시아어, 스페인어, 이탈리아어
제공자: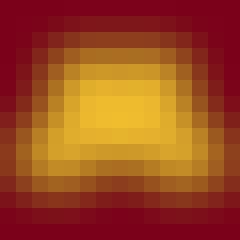 미네소타 대학교
The University of Minnesota is among the largest public research universities in the country, offering undergraduate, graduate, and professional students a multitude of opportunities for study and research. Located at the heart of one of the nation's most vibrant, diverse metropolitan communities, students on the campuses in Minneapolis and St. Paul benefit from extensive partnerships with world-renowned health centers, international corporations, government agencies, and arts, nonprofit, and public service organizations.
자주 묻는 질문
전문 분야를 완료하면 대학 학점을 받을 수 있나요?

If you subscribed, you get a 7-day free trial during which you can cancel at no penalty. After that, we don't give refunds, but you can cancel your subscription at any time. See our full refund policy.

Can I just enroll in a single course?

구독하는 경우, 취소해도 요금이 청구되지 않는 7일간의 무료 평가판을 이용할 수 있습니다. 해당 기간이 지난 후에는 환불이 되지 않지만, 언제든 구독을 취소할 수 있습니다. 전체 환불 정책 보기.

네! 시작하려면 관심 있는 강좌 카드를 클릭하여 등록합니다. 강좌를 등록하고 완료하면 공유할 수 있는 인증서를 얻거나 강좌를 청강하여 강좌 자료를 무료로 볼 수 있습니다. 전문 분야 과정에 있는 강좌에 등록하면, 전체 전문 분야에 등록하게 됩니다. 학습자 대시보드에서 진행 사항을 추적할 수 있습니다.

Can I take the course for free?

예, Coursera에서는 수업료를 낼 수 없는 학습자를 위해 재정 지원을 제공합니다. 왼쪽에 있는 등록 버튼 아래 재정 지원 링크를 클릭하면 지원할 수 있습니다. 신청서를 작성하라는 메시지가 표시되며 승인되면 알림을 받습니다. 성취 프로젝트를 포함하여 전문 분야의 각 강좌에서 이 단계를 완료해야 합니다. 자세히 알아보기.

강좌를 등록하면 전문 분야의 모든 강좌에 접근할 수 있으며 강좌를 완료하면 인증서가 발급됩니다. 강좌 내용을 읽고 보기만 원한다면 강좌를 무료로 청강할 수 있습니다. 수업료를 지급하기 어려운 경우, 재정 지원을 신청할 수 있습니다.

이 강좌는 100% 온라인으로 진행되나요? 직접 참석해야 하는 수업이 있나요?

이 강좌는 100% 온라인으로 진행되므로 강의실에 직접 참석할 필요가 없습니다. 웹 또는 모바일 장치를 통해 언제 어디서든 강의, 읽기 자료, 과제에 접근할 수 있습니다.

Courses will run with cohorts starting approximately every two weeks.

The ideal learner will have at least two years of college experience, but college experience is not required.This course covers the fundamentals of human resources at a sophisticated beginners level. It is beginners level because no prior experience or courses in human resources are necessary, but it is a college-level course in which learners are expected to think carefully about conceptual and practical issues.

Do I need to take the courses in a specific order?

Taking the courses in sequence is strongly recommended.

Will I earn university credit for completing the Specialization?

전문 분야를 완료하면 대학 학점을 받을 수 있나요?

You will be better able to manage people. You will understand the legal environment for managing people and you will have a deeper understanding of what motivates employees. You will be able to effectively hire and integrate new employees, motivate them and manage their performance, and compensate and reward them. You will also be able to avoid key mistakes. If you are a manager, you will also be able to have a more productive relationship with your HR person; if you are starting a career in HR, you will be able to complete basic HR tasks.

How is this learning experience different from other similar learning experiences?

Most courses on managing people emphasize personal leadership and therefore are focused on soft skills to develop good relationships--being compassionate, a good listener, transparent, ethical, collaborative, and the like. Our course is different in focusing on better policies for managing people--best practices for hiring employees, doing performance appraisals, rewarding them. This course is also unique in allowing managers to get a better understanding of what HR professionals in their organizations do, and therefore hopefully have better relationships with them. Finally, our course is unique in bringing a realistic, multidisciplinary approach to managing people. A lot of approaches emphasize a single motivational approach, often rooted in psychology (e.g., find your inner passion). Our courses recognize that employees are diverse and have many motivations, and we infuse our courses with economic, psychological, and other perspectives, not just a singular perspective.

Is work experience necessary?

No. The course material is most directly relevant to managers taking on responsibilities for hiring, motivating, and managing others, but others who are interested in the fundamental principles of human resource management will find the material valuable with or without prior work experience. The context of the material is not limited to any particular occupations, industries, or regions.
궁금한 점이 더 있으신가요? 학습자 도움말 센터를 방문해 보세요.