Integrative Nursing 특화 과정
Patient-Centered, Relationship-Based Nursing Care. By the end of this specialization, you will be able to practice a patient-centered, relationship-based approach to nursing that utilizes a variety of integrative healing modalities. 배울 내용
Assess the current and potential role for Integrative Nursing in health and healthcare, including your own workplace.

Discuss the evidence base for use of integrative therapies, including historical, clinical, and research data.

Assess if a therapy is appropriate, Educate patients about benefit and risk, Administer or advise on use, and Evaluate if the therapy was useful.

Apply Integrative Nursing principles and strategies to patient care and symptom management.
---
귀하가 습득할 기술
integrative healthcare

wellbeing

patient-centered care

improved symptom management

evidence-based practice

symptom management

healthcare

Stress Management

Pain Management

whole-person care

Mindfulness

integrative medicine
이 전문 분야 정보
You will identify ways to implement the six principles of Integrative Nursing in your work setting, then learn how to practice and apply specific integrative therapies at work, in alignment with the research evidence and safety and quality considerations. In short, you will be ready to partner with patients on developing a plan of integrative care that fits their needs and preferences. Each course is eligible for Minnesota Board of Nursing continuing education requirements and may be eligible for CE credit from other professional boards.
응용 학습 프로젝트
Each course in this Specialization includes a peer-reviewed project that applies Integrative Nursing principles and/or integrative therapies to a specific situation. Throughout, the focus will be on assessing patient needs and educating and advising patients in clear, simple, and patient-centered language.
100% 온라인 강좌
지금 바로 시작해 나만의 일정에 따라 학습을 진행하세요.
유연한 일정
유연한 마감을 설정하고 유지 관리합니다.
초급 단계
This Specialization is targeted at nurses and nursing students.
영어
자막: 영어, 아랍어, 프랑스어, 포르투갈어 (유럽), 이탈리아어, 베트남어, 독일어, 러시아어, 스페인어, 중국어 (간체자)
100% 온라인 강좌
지금 바로 시작해 나만의 일정에 따라 학습을 진행하세요.
유연한 일정
유연한 마감을 설정하고 유지 관리합니다.
초급 단계
This Specialization is targeted at nurses and nursing students.
영어
자막: 영어, 아랍어, 프랑스어, 포르투갈어 (유럽), 이탈리아어, 베트남어, 독일어, 러시아어, 스페인어, 중국어 (간체자)
강좌 수강
Coursera 특화 과정은 한 가지 기술을 완벽하게 습득하는 데 도움이 되는 일련의 강좌입니다. 시작하려면 특화 과정에 직접 등록하거나 강좌를 둘러보고 원하는 강좌를 선택하세요. 특화 과정에 속하는 강좌에 등록하면 해당 특화 과정 전체에 자동으로 등록됩니다. 단 하나의 강좌만 수료할 수도 있으며, 학습을 일시 중지하거나 언제든 구독을 종료할 수 있습니다. 학습자 대시보드를 방문하여 강좌 등록 상태와 진도를 추적해 보세요.
실습 프로젝트
모든 특화 과정에는 실습 프로젝트가 포함되어 있습니다. 특화 과정을 완료하고 수료증을 받으려면 프로젝트를 성공적으로 마쳐야 합니다. 특화 과정에 별도의 실습 프로젝트 강좌가 포함되어 있는 경우, 다른 모든 강좌를 완료해야 프로젝트 강좌를 시작할 수 있습니다.
수료증 취득
모든 강좌를 마치고 실습 프로젝트를 완료하면 취업할 때나 전문가 네트워크에 진입할 때 제시할 수 있는 수료증을 취득할 수 있습니다. 제공자: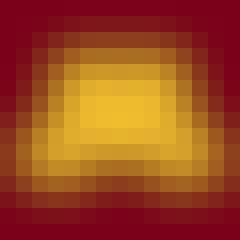 미네소타 대학교
The University of Minnesota is among the largest public research universities in the country, offering undergraduate, graduate, and professional students a multitude of opportunities for study and research. Located at the heart of one of the nation's most vibrant, diverse metropolitan communities, students on the campuses in Minneapolis and St. Paul benefit from extensive partnerships with world-renowned health centers, international corporations, government agencies, and arts, nonprofit, and public service organizations.
자주 묻는 질문
이 강좌는 100% 온라인으로 진행되나요? 직접 참석해야 하는 수업이 있나요?

What background knowledge is necessary?

Do I need to take the courses in a specific order?

전문 분야를 완료하면 대학 학점을 받을 수 있나요?

What will I be able to do upon completing the Specialization?

Can I get continuing education (CE) credit for the courses?
궁금한 점이 더 있으신가요? 학습자 도움말 센터를 방문해 보세요.