배울 내용
Learn APCS A Java concepts and skills

Experience and prepare to implement effective teaching techniques for programming

Explore the CS Awesome curriculum
---
귀하가 습득할 기술
teacher
Pedagogy
Java
Teaching
Computer Programming
Objects
APCS A
Loops
If Statements
Arrays
Classes
ArrayLists
이 전문 분야 정보
Learn to teach introductory Java -- with a focus on the new Advanced Placement Computer Science A curriculum. Preview the CS Awesome curriculum with overview videos to help you prepare for class efficiently. Learn teaching tips and access supporting materials from an expert in CS education with 15+ years experience including advice on teaching debugging, code tracing (for answering multiple choice questions) and problem solving patterns. Complete activities specifically designed for teachers and create materials you can use in your classroom.
응용 학습 프로젝트
In this specialization you will engage in projects to develop resources for your classroom to supplement the CS Awesome online interactive textbook as well as evaluate other curricula which might be useful for you. Additionally, you will develop resources, assessments, and instructional plans and materials you can use in YOUR classrooms.
100% 온라인 강좌
지금 바로 시작해 나만의 일정에 따라 학습을 진행하세요.
유동적 일정
유연한 마감을 설정하고 유지 관리합니다.
100% 온라인 강좌
지금 바로 시작해 나만의 일정에 따라 학습을 진행하세요.
유동적 일정
유연한 마감을 설정하고 유지 관리합니다.
제공자: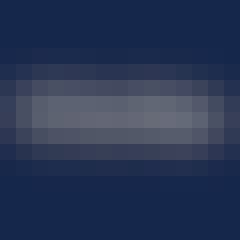 캘리포니아 샌디에고 대학교
UC San Diego is an academic powerhouse and economic engine, recognized as one of the top 10 public universities by U.S. News and World Report. Innovation is central to who we are and what we do. Here, students learn that knowledge isn't just acquired in the classroom—life is their laboratory.
자주 묻는 질문
전문 분야를 완료하면 대학 학점을 받을 수 있나요?

If you subscribed, you get a 7-day free trial during which you can cancel at no penalty. After that, we don't give refunds, but you can cancel your subscription at any time. See our full refund policy.

Can I just enroll in a single course?

구독하는 경우, 취소해도 요금이 청구되지 않는 7일간의 무료 평가판을 이용할 수 있습니다. 해당 기간이 지난 후에는 환불이 되지 않지만, 언제든 구독을 취소할 수 있습니다. 전체 환불 정책 보기.

네! 시작하려면 관심 있는 강좌 카드를 클릭하여 등록합니다. 강좌를 등록하고 완료하면 공유할 수 있는 인증서를 얻거나 강좌를 청강하여 강좌 자료를 무료로 볼 수 있습니다. 전문 분야 과정에 있는 강좌에 등록하면, 전체 전문 분야에 등록하게 됩니다. 학습자 대시보드에서 진행 사항을 추적할 수 있습니다.

Can I take the course for free?

예, Coursera에서는 수업료를 낼 수 없는 학습자를 위해 재정 지원을 제공합니다. 왼쪽에 있는 등록 버튼 아래 재정 지원 링크를 클릭하면 지원할 수 있습니다. 신청서를 작성하라는 메시지가 표시되며 승인되면 알림을 받습니다. 성취 프로젝트를 포함하여 전문 분야의 각 강좌에서 이 단계를 완료해야 합니다. 자세히 알아보기.

강좌를 등록하면 전문 분야의 모든 강좌에 접근할 수 있으며 강좌를 완료하면 인증서가 발급됩니다. 강좌 내용을 읽고 보기만 원한다면 강좌를 무료로 청강할 수 있습니다. 수업료를 지급하기 어려운 경우, 재정 지원을 신청할 수 있습니다.

이 강좌는 100% 온라인으로 진행되나요? 직접 참석해야 하는 수업이 있나요?

이 강좌는 100% 온라인으로 진행되므로 강의실에 직접 참석할 필요가 없습니다. 웹 또는 모바일 장치를 통해 언제 어디서든 강의, 읽기 자료, 과제에 접근할 수 있습니다.

Do I need to take the courses in a specific order?

Each course in the Specialization introduces specific programming concepts which do build upon each other. If you have no prior programming experience it is suggested you take the courses in the indicated order. However, those with prior programming experience should not be overly challenged in doing courses in any order.

Will I earn university credit for completing the Specialization?

Yes, you can earn credit from the University of California San Diego for completing this Specialization. To do you will need to enroll in an additional UCSD Extension course (this can be done at any time, but it is often easier to do when beginning). This Specialization will earn 4-graduate quarter units from UCSD. These are eligible to count towards the California Supplementary Authorization.
궁금한 점이 더 있으신가요? 학습자 도움말 센터를 방문해 보세요.