Responsive Website Development and Design 특화 과정
Create an interactive user experience.. Learn the fundamentals of full stack web development in five comprehensive courses.
배울 내용
Modern full-stack web development

Reactive / multi-user web applications

Collaborative multi-user experiences
---
귀하가 습득할 기술
HTML/CSS

Mongodb

Meteor

APIs

JavaScript

Jquery

HTML

Cascading Style Sheets (CSS)

Responsive Web Design

Routing

Web Development
이 전문 분야 정보
Responsive web design is all about creating the best user experience regardless of whether a user is accessing your site from a desktop computer, a mobile phone, or a tablet. This Specialisation covers the basics of modern full stack web development, from UX design to front-end coding to custom databases. You'll build foundational skills in a full range of technologies, including HTML/CSS, Javascript, and MongoDB, and you'll learn to implement a reactive, multi-user web application using the meteor.js framework. We'll also touch on more advanced topics, such as APIs, data visualization, and animation. You will add several projects to your portfolio to demonstrate your skill and growth throughout this Specialisation. You will create web pages using basic elements to control layout and style, use responsive web design principles to take a site from wireframe to website, implement security features, and create collaborative multi-user experiences. Just like any professional full stack web developer, you will build accessibility and usability into your responsive websites.
응용 학습 프로젝트
Upon completing the five courses in the Responsive Website Development and Design Specialization, along with the Capstone Project, you'll have designed and launched your own fully-functioning, responsive web application.
In the capstone project, you will:
1. Develop a complete website using the full range of skills learned during the specialisation
2. Work through a structured process from idea generation to product delivery
3. Document and receive feedback on the development of your project from an idea to a fully functional piece of software in a series of structured assignments including peer interactions
100% 온라인 강좌
지금 바로 시작해 나만의 일정에 따라 학습을 진행하세요.
유연한 일정
유연한 마감을 설정하고 유지 관리합니다.
영어
자막: 영어, 아랍어, 프랑스어, 포르투갈어 (유럽), 중국어 (간체자), 이탈리아어, 베트남어, 독일어, 러시아어, 스페인어
100% 온라인 강좌
지금 바로 시작해 나만의 일정에 따라 학습을 진행하세요.
유연한 일정
유연한 마감을 설정하고 유지 관리합니다.
영어
자막: 영어, 아랍어, 프랑스어, 포르투갈어 (유럽), 중국어 (간체자), 이탈리아어, 베트남어, 독일어, 러시아어, 스페인어
강좌 수강
Coursera 특화 과정은 한 가지 기술을 완벽하게 습득하는 데 도움이 되는 일련의 강좌입니다. 시작하려면 특화 과정에 직접 등록하거나 강좌를 둘러보고 원하는 강좌를 선택하세요. 특화 과정에 속하는 강좌에 등록하면 해당 특화 과정 전체에 자동으로 등록됩니다. 단 하나의 강좌만 수료할 수도 있으며, 학습을 일시 중지하거나 언제든 구독을 종료할 수 있습니다. 학습자 대시보드를 방문하여 강좌 등록 상태와 진도를 추적해 보세요.
실습 프로젝트
모든 특화 과정에는 실습 프로젝트가 포함되어 있습니다. 특화 과정을 완료하고 수료증을 받으려면 프로젝트를 성공적으로 마쳐야 합니다. 특화 과정에 별도의 실습 프로젝트 강좌가 포함되어 있는 경우, 다른 모든 강좌를 완료해야 프로젝트 강좌를 시작할 수 있습니다.
수료증 취득
모든 강좌를 마치고 실습 프로젝트를 완료하면 취업할 때나 전문가 네트워크에 진입할 때 제시할 수 있는 수료증을 취득할 수 있습니다. 제공자: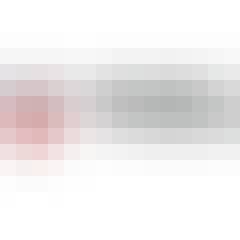 런던 대학교
The University of London is a federal University which includes 18 world leading Colleges. Our distance learning programmes were founded in 1858 and have enriched the lives of thousands of students, delivering high quality University of London degrees wherever our students are across the globe. Our alumni include 7 Nobel Prize winners. Today, we are a global leader in distance and flexible study, offering degree programmes to over 50,000 students in over 180 countries. To find out more about studying for one of our degrees where you are, visit www.london.ac.uk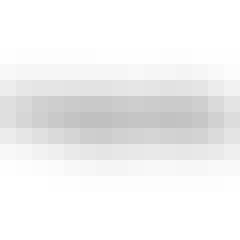 골드스미스 대학교
Championing research-rich degrees that provoke thought, stretch the imagination and tap into tomorrow's world, at Goldsmiths we're asking the questions that matter now in subjects as diverse as the arts and humanities, social sciences, cultural studies, computing, and entrepreneurial business and management. We are a community defined by its people: innovative in spirit, analytical in approach and open to all.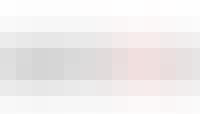 자주 묻는 질문
이 강좌는 100% 온라인으로 진행되나요? 직접 참석해야 하는 수업이 있나요?

전문 분야를 완료하면 대학 학점을 받을 수 있나요?

How long does it take to complete the Responsive Website Development Specialization?

Do I need to take the courses in a specific order?

Will I earn university credit for completing the Responsive Website Development Specialization?

What will I be able to do upon completing the Responsive Website Development Specialization?

What background knowledge is necessary?

What will I need to study this specialisation?
궁금한 점이 더 있으신가요? 학습자 도움말 센터를 방문해 보세요.