Leading People and Teams 특화 과정
Leading Effectively. Learn proven management techniques in just four courses.

배울 내용
Create and communicate your vision as a leader

Manage talent to improve employee performance, development and retention

Use the Michigan Model of Leadership to define organizational goals

Create a high-quality team charter that enhances team performance
---
귀하가 습득할 기술
Vision Alignment
Talent Management
Goals and Rewards
Motivate Employees
Leadership
goal setting
Communication
Leadership Development
Onboarding
Coaching
Recruitment
Management
이 전문 분야 정보
In this specialization, you will learn essential leadership skills, including how to inspire and motivate individuals, manage talent, influence without authority, and lead teams. In this specialization, you will not only learn from Michigan faculty. You will also learn directly from exceptional leaders including Jeff Brodsky, Global Head of HR for Morgan Stanley, and John Beilein, Head Coach of the University of Michigan Men's Basketball Team. We will share with you our research on how to lead people and teams effectively, and work with you to apply these insights to your own teams and leadership. In every course, you will have an opportunity to apply new leadership skills by working through a series of practical leadership assignments. In addition, the capstone will enable you to work on live leadership challenges faced by senior leaders from premier Fortune 500 firms and receive their feedback on your ideas and solutions. Top students completing the Specialization will be eligible to receive one or more of the following: office hours with your faculty, one credit toward Michigan Ross' Distinguished Leader certificate, a waived application fee to Michigan Ross graduate programs, or a LinkedIn recommendation/endorsement by Ross faculty.
67%
이 특화 과정을(를) 수료한 후 새로운 경력을 시작함
100% 온라인 강좌
지금 바로 시작해 나만의 일정에 따라 학습을 진행하세요.
유동적 일정
유연한 마감을 설정하고 유지 관리합니다.
영어
자막: 영어, 몽골어, 베트남어, 러시아어, 중국어 (간체자), 한국어, 아랍어
67%
이 특화 과정을(를) 수료한 후 새로운 경력을 시작함
100% 온라인 강좌
지금 바로 시작해 나만의 일정에 따라 학습을 진행하세요.
유동적 일정
유연한 마감을 설정하고 유지 관리합니다.
영어
자막: 영어, 몽골어, 베트남어, 러시아어, 중국어 (간체자), 한국어, 아랍어
제공자: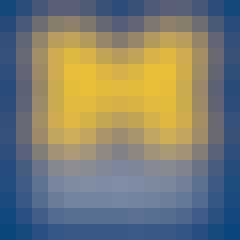 미시건 대학교
The mission of the University of Michigan is to serve the people of Michigan and the world through preeminence in creating, communicating, preserving and applying knowledge, art, and academic values, and in developing leaders and citizens who will challenge the present and enrich the future.
자주 묻는 질문
구독하는 경우, 취소해도 요금이 청구되지 않는 7일간의 무료 평가판을 이용할 수 있습니다. 해당 기간이 지난 후에는 환불이 되지 않지만, 언제든 구독을 취소할 수 있습니다. 전체 환불 정책 보기.

네! 시작하려면 관심 있는 강좌 카드를 클릭하여 등록합니다. 강좌를 등록하고 완료하면 공유할 수 있는 인증서를 얻거나 강좌를 청강하여 강좌 자료를 무료로 볼 수 있습니다. 전문 분야 과정에 있는 강좌에 등록하면, 전체 전문 분야에 등록하게 됩니다. 학습자 대시보드에서 진행 사항을 추적할 수 있습니다.

예, Coursera에서는 수업료를 낼 수 없는 학습자를 위해 재정 지원을 제공합니다. 왼쪽에 있는 등록 버튼 아래 재정 지원 링크를 클릭하면 지원할 수 있습니다. 신청서를 작성하라는 메시지가 표시되며 승인되면 알림을 받습니다. 성취 프로젝트를 포함하여 전문 분야의 각 강좌에서 이 단계를 완료해야 합니다. 자세히 알아보기.

강좌를 등록하면 전문 분야의 모든 강좌에 접근할 수 있으며 강좌를 완료하면 인증서가 발급됩니다. 강좌 내용을 읽고 보기만 원한다면 강좌를 무료로 청강할 수 있습니다. 수업료를 지급하기 어려운 경우, 재정 지원을 신청할 수 있습니다.

이 강좌는 100% 온라인으로 진행되나요? 직접 참석해야 하는 수업이 있나요?

이 강좌는 100% 온라인으로 진행되므로 강의실에 직접 참석할 필요가 없습니다. 웹 또는 모바일 장치를 통해 언제 어디서든 강의, 읽기 자료, 과제에 접근할 수 있습니다.

전문 분야를 완료하면 대학 학점을 받을 수 있나요?

이 전문 분야는 대학 학점을 제공하지 않지만, 일부 대학에서 선택적으로 전문 분야 인증서를 학점으로 인정할 수도 있습니다. 자세한 내용은 해당 기관에 문의하세요.

전문 분야를 완료하면 대학 학점을 받을 수 있나요?

Time to completion can vary based on your schedule, but most learners are able to complete the Specialization in about 6 months.

How often is each course in the Specialization offered?

Each course in the Specialization is offered on a regular schedule, with sessions starting about once per month. If you don't complete a course on the first try, you can easily transfer to the next session, and your completed work and grades will carry over.

We recommend taking the courses in the order presented, as each subsequent course will build on material from previous courses.

Will I earn university credit for completing the Leading People and Teams Specialization?

Coursera courses and certificates don't carry university credit, though some universities may choose to accept Specialization Certificates for credit. Check with your institution to learn more.

What will I be able to do upon completing the Leading People and Teams Specialization?

You will be able to manage talent to improve employee performance, development and retention; influence people to change behavior and embrace change; and build and structure teams to improve both execution and innovation.

What background knowledge is necessary?

No background knowledge is required. This Specialization is designed for anyone interested in improving their management skills.
궁금한 점이 더 있으신가요? 학습자 도움말 센터를 방문해 보세요.