긍정 심리의 기본 특화 과정
Positive Psychology: Well-being for life. Master strategies and tools that enable individuals and organizations to thrive

배울 내용
Master strategies and tools that enable individuals and organizations to thrive.

Discover key theories and research in the field of positive psychology as well as opportunities for application.

Apply key concepts from Positive Psychology to your personal and professional life.

Understand the scientific foundations of Positive Psychology
---
귀하가 습득할 기술
Gratitude
goal setting
Research Methodology
Resilience
Character Strengths And Virtues
Positive Education
Positive Psychology
Savoring
Plan
Communication
Mindfulness
Flourishing
이 전문 분야 정보
The University of Pennsylvania and Dr. Martin E.P. Seligman welcome you to Foundations of Positive Psychology. Our five-course specialization provides you with the key theories and research in the field of positive psychology as well as opportunities for application. Course topics include • Positive Psychology: Martin E.P. Seligman's Visionary Science with Dr. Martin E.P. Seligman • Positive Psychology: Applications and Interventions with Dr. James Pawelski • Positive Psychology: Character, Grit and Research Methods with Dr. Angela Duckworth & Dr. Claire Robertson-Kraft • Positive Psychology: Resilience Skills with Dr. Karen Reivich • Positive Psychology Specialization Project with Dr. Martin E.P. Seligman
응용 학습 프로젝트
Learners design and justify small-scale positive interventions to enhance specific aspects of their personal wellbeing based on the skills acquired in each course of the specialization. Personal reflections are implemented provide learners with the skills to impact their personal and professional lives.
After completing all five courses, learners earn a certificate signed by Dr. Martin E.P. Seligman, Dr. James Pawelski, Dr. Angela Duckworth, Dr. Claire Robertson-Kraft and Dr. Karen Reivich.
57%
이 특화 과정을(를) 수료한 후 새로운 경력을 시작함
100% 온라인 강좌
지금 바로 시작해 나만의 일정에 따라 학습을 진행하세요.
유동적 일정
유연한 마감을 설정하고 유지 관리합니다.
초급 단계
This course is appropriate for all learners.
영어
자막: 영어, 아랍어, 프랑스어, 포르투갈어 (유럽), 이탈리아어, 베트남어, 독일어, 러시아어, 스페인어, 그리스어, 폴란드어, 일본어
57%
이 특화 과정을(를) 수료한 후 새로운 경력을 시작함
100% 온라인 강좌
지금 바로 시작해 나만의 일정에 따라 학습을 진행하세요.
유동적 일정
유연한 마감을 설정하고 유지 관리합니다.
초급 단계
This course is appropriate for all learners.
영어
자막: 영어, 아랍어, 프랑스어, 포르투갈어 (유럽), 이탈리아어, 베트남어, 독일어, 러시아어, 스페인어, 그리스어, 폴란드어, 일본어
제공자: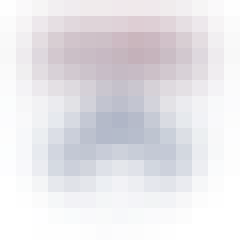 펜실베이니아 대학교
The University of Pennsylvania (commonly referred to as Penn) is a private university, located in Philadelphia, Pennsylvania, United States. A member of the Ivy League, Penn is the fourth-oldest institution of higher education in the United States, and considers itself to be the first university in the United States with both undergraduate and graduate studies.
자주 묻는 질문
전문 분야를 완료하면 대학 학점을 받을 수 있나요?

Can I just enroll in a single course?

Can I take the course for free?

이 강좌는 100% 온라인으로 진행되나요? 직접 참석해야 하는 수업이 있나요?

How long does it take to complete the Specialization?

Do I need to take the courses in a specific order?

Will I earn university credit for completing the Specialization?

전문 분야를 완료하면 대학 학점을 받을 수 있나요?
궁금한 점이 더 있으신가요? 학습자 도움말 센터를 방문해 보세요.