로봇 공학 특화 과정
Learn the Building Blocks for a Career in Robotics. Gain experience programming robots to perform in situations and for use in crisis management

---
귀하가 습득할 기술
Motion Planning
Particle Filter
Matlab
Robotics
Quadcoper
Automated Planning And Scheduling
A* Search Algorithm
Serial Line Internet Protocol (SLIP)
Robot
Computer Vision
Estimation
Random Sample Consensus (Ransac)
이 전문 분야 정보
The Introduction to Robotics Specialization introduces you to the concepts of robot flight and movement, how robots perceive their environment, and how they adjust their movements to avoid obstacles, navigate difficult terrains and accomplish complex tasks such as construction and disaster recovery. You will be exposed to real world examples of how robots have been applied in disaster situations, how they have made advances in human health care and what their future capabilities will be. The courses build towards a capstone in which you will learn how to program a robot to perform a variety of movements such as flying and grasping objects.
60%
이 특화 과정을(를) 수료한 후 새로운 경력을 시작함
100% 온라인 강좌
지금 바로 시작해 나만의 일정에 따라 학습을 진행하세요.
유동적 일정
유연한 마감을 설정하고 유지 관리합니다.
영어
자막: 영어, 아랍어, 프랑스어, 포르투갈어 (유럽), 이탈리아어, 베트남어, 독일어, 러시아어, 스페인어, 중국어 (간체자)
60%
이 특화 과정을(를) 수료한 후 새로운 경력을 시작함
100% 온라인 강좌
지금 바로 시작해 나만의 일정에 따라 학습을 진행하세요.
유동적 일정
유연한 마감을 설정하고 유지 관리합니다.
영어
자막: 영어, 아랍어, 프랑스어, 포르투갈어 (유럽), 이탈리아어, 베트남어, 독일어, 러시아어, 스페인어, 중국어 (간체자)
제공자: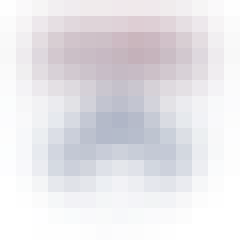 펜실베이니아 대학교
The University of Pennsylvania (commonly referred to as Penn) is a private university, located in Philadelphia, Pennsylvania, United States. A member of the Ivy League, Penn is the fourth-oldest institution of higher education in the United States, and considers itself to be the first university in the United States with both undergraduate and graduate studies.
자주 묻는 질문
이 강좌는 100% 온라인으로 진행되나요? 직접 참석해야 하는 수업이 있나요?

전문 분야를 완료하면 대학 학점을 받을 수 있나요?

전문 분야를 완료하면 대학 학점을 받을 수 있나요?

How often is each course in the Specialization offered?

What is the refund policy?

Will I earn university credit for completing the Introduction to Robotics Specialization?

What will I be able to do upon completing the Introduction to Robotics Specialization?

What software will I need to complete the assignments?

Are there any resources I can consult to review prerequisites?
궁금한 점이 더 있으신가요? 학습자 도움말 센터를 방문해 보세요.