Unity Certified 3D Artist 특화 과정
Be a Unity Certified 3D Artist. Prepare to take the Unity Certified 3D Artist exam.

귀하가 습득할 기술
Particle System
3d artist
3d modeling
Character Encoding
Video Game Development
Computer Animation
Normal Mapping
Cube Mapping
Ambient Occlusion
Color Space
Creative Coding
Graphics Pipeline
이 전문 분야 정보
This is Unity's official series of courses designed to prepare you for the Unity Certified 3D Artist exam, the certification for entry- to mid-level 3D artists who work with the Unity platform. This series of courses is for 3D Artists who have used Unity for real-time rendering for 1-2 years, and are ready to bring their existing skills up to a professional standard.
응용 학습 프로젝트
Learners in this Specialization will complete multiple project milestones across 2 main projects: a Kitchen Configuration application with a realistic aesthetic, and a 3D video game level with a more stylized science-fantasy look. Across these 2 projects, learners will complete tasks including importing assets, manipulating materials, creating prefabs, adding lighting, setting up character models, and building cutscenes.
100% 온라인 강좌
지금 바로 시작해 나만의 일정에 따라 학습을 진행하세요.
유동적 일정
유연한 마감을 설정하고 유지 관리합니다.
중급 단계
1-2 years 3D art implementation experience with Unity.
100% 온라인 강좌
지금 바로 시작해 나만의 일정에 따라 학습을 진행하세요.
유동적 일정
유연한 마감을 설정하고 유지 관리합니다.
중급 단계
1-2 years 3D art implementation experience with Unity.
제공자: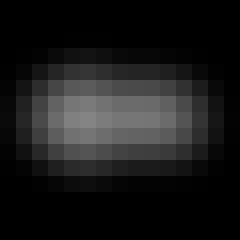 통합
Unity Technologies offers a platform for creating beautiful and engaging 2D, 3D, VR, and AR games and apps. A powerful graphics engine and full-featured editor enable you to realize your creative vision fast, and deliver your content to virtually any media or device. You can easily connect to your audiences on PCs, consoles, the web, mobile devices, home entertainment systems, embedded systems, or head-mounted displays. More than an engine, Unity helps you achieve ongoing success. It offers everything you need to develop quality content, boost your productivity, and connect with your audience. Tools and resources include the Unity Asset Store, Unity Cloud Build, Unity Analytics, Unity Ads, Unity Everyplay, and Unity Certification. Unity Technologies serves millions of registered developers including large publishers, indie studios, students and hobbyists around the globe.
자주 묻는 질문
전문 분야를 완료하면 대학 학점을 받을 수 있나요?

If you subscribed, you get a 7-day free trial during which you can cancel at no penalty. After that, we don't give refunds, but you can cancel your subscription at any time. See our full refund policy.

Can I just enroll in a single course?

구독하는 경우, 취소해도 요금이 청구되지 않는 7일간의 무료 평가판을 이용할 수 있습니다. 해당 기간이 지난 후에는 환불이 되지 않지만, 언제든 구독을 취소할 수 있습니다. 전체 환불 정책 보기.

네! 시작하려면 관심 있는 강좌 카드를 클릭하여 등록합니다. 강좌를 등록하고 완료하면 공유할 수 있는 인증서를 얻거나 강좌를 청강하여 강좌 자료를 무료로 볼 수 있습니다. 전문 분야 과정에 있는 강좌에 등록하면, 전체 전문 분야에 등록하게 됩니다. 학습자 대시보드에서 진행 사항을 추적할 수 있습니다.

Can I take the course for free?

예, Coursera에서는 수업료를 낼 수 없는 학습자를 위해 재정 지원을 제공합니다. 왼쪽에 있는 등록 버튼 아래 재정 지원 링크를 클릭하면 지원할 수 있습니다. 신청서를 작성하라는 메시지가 표시되며 승인되면 알림을 받습니다. 성취 프로젝트를 포함하여 전문 분야의 각 강좌에서 이 단계를 완료해야 합니다. 자세히 알아보기.

강좌를 등록하면 전문 분야의 모든 강좌에 접근할 수 있으며 강좌를 완료하면 인증서가 발급됩니다. 강좌 내용을 읽고 보기만 원한다면 강좌를 무료로 청강할 수 있습니다. 수업료를 지급하기 어려운 경우, 재정 지원을 신청할 수 있습니다.

이 강좌는 100% 온라인으로 진행되나요? 직접 참석해야 하는 수업이 있나요?

이 강좌는 100% 온라인으로 진행되므로 강의실에 직접 참석할 필요가 없습니다. 웹 또는 모바일 장치를 통해 언제 어디서든 강의, 읽기 자료, 과제에 접근할 수 있습니다.

How long does it take to complete the Specialization?

We anticipate that completing all 5 courses in the Specialization, including all of the project work, will take around 25 weeks at between 2-3 hours a week. As these courses are designed as exam preparation for Unity artists, you are encouraged to complete only the courses and weeks of instruction that you need to feel ready for the exam.

These courses are for 3D artists in any industry with around 1-2 years of experience in Unity development. You should have a strong working knowledge of the asset import pipeline, materials, texturing, scene prototyping, lighting, and particle systems, as well as basic knowledge of animation.

Do I need to take the courses in a specific order?

No. Although the courses follow the creation of multiple Unity projects, and those projects are built up in a logical, sequential order, we fully expect learners to pick and choose the topics for which they need the most practice and review. However, learners who are less confident in their skills may want to complete the courses in order.

Will I earn university credit for completing the Specialization?

No. This courseware is made to help you prepare for the Unity Certified 3D Artist exam, a proctored exam available through the Pearson VUE network of test centers. Passing this exam, not the course, is the ultimate validation of your Unity art implementation skill:https://home.pearsonvue.com/unity

전문 분야를 완료하면 대학 학점을 받을 수 있나요?

When you complete the Specialization, you will have had practice in all of the topical areas covered by the Unity Certified 3D Artist exam, and you are encouraged to schedule the exam via Pearson VUE:

https://home.pearsonvue.com/unity
궁금한 점이 더 있으신가요? 학습자 도움말 센터를 방문해 보세요.