Unity Certified Programmer Exam Preparation 특화 과정
Be a Unity Certified Programmer. Prepare to take the Unity Certified Programmer exam.

이 전문 분야 정보
This is Unity's official series of courses designed to prepare you for the Unity Certified Programmer exam, the certification for entry- to mid-level Unity programmers. You'll gain practice and experience in each of the topics covered in the exam through hands-on problem solving challenges. You'll build two complete Unity projects end-to-end, implementing core interactivity, supporting systems, and platform optimizations This series of courses is for Unity programmers with 1-2 years of experience who are ready to bring their existing skills up to a professional standard.
응용 학습 프로젝트
You'll create 2 full Unity projects to explore each of the objectives in the Unity Certified Programmer exam. In AsteraX, you'll create a 2D arcade game with some tricky mechanics and user customization options, and you'll port the finished game to a mobile platform. In Stealth, you'll implement a stealth-style game including features such as a complex camera system, agent navigation, animation state machines, and a mini-map overlay.
25%
이 특화 과정을(를) 수료한 후 새로운 경력을 시작함
100% 온라인 강좌
지금 바로 시작해 나만의 일정에 따라 학습을 진행하세요.
유동적 일정
유연한 마감을 설정하고 유지 관리합니다.
영어
자막: 영어, 아랍어, 프랑스어, 포르투갈어 (유럽), 이탈리아어, 베트남어, 독일어, 러시아어, 스페인어
25%
이 특화 과정을(를) 수료한 후 새로운 경력을 시작함
100% 온라인 강좌
지금 바로 시작해 나만의 일정에 따라 학습을 진행하세요.
유동적 일정
유연한 마감을 설정하고 유지 관리합니다.
영어
자막: 영어, 아랍어, 프랑스어, 포르투갈어 (유럽), 이탈리아어, 베트남어, 독일어, 러시아어, 스페인어
강좌 수강
Coursera 특화 과정은 한 가지 기술을 완벽하게 습득하는 데 도움이 되는 일련의 강좌입니다. 시작하려면 특화 과정에 직접 등록하거나 강좌를 둘러보고 원하는 강좌를 선택하세요. 특화 과정에 속하는 강좌에 등록하면 해당 특화 과정 전체에 자동으로 등록됩니다. 단 하나의 강좌만 수료할 수도 있으며, 학습을 일시 중지하거나 언제든 구독을 종료할 수 있습니다. 학습자 대시보드를 방문하여 강좌 등록 상태와 진도를 추적해 보세요.
실습 프로젝트
모든 특화 과정에는 실습 프로젝트가 포함되어 있습니다. 특화 과정을 완료하고 수료증을 받으려면 프로젝트를 성공적으로 마쳐야 합니다. 특화 과정에 별도의 실습 프로젝트 강좌가 포함되어 있는 경우, 다른 모든 강좌를 완료해야 프로젝트 강좌를 시작할 수 있습니다.
수료증 취득
모든 강좌를 마치고 실습 프로젝트를 완료하면 취업할 때나 전문가 네트워크에 진입할 때 제시할 수 있는 수료증을 취득할 수 있습니다. 제공자: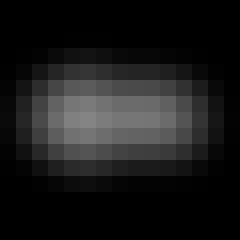 통합
Unity Technologies offers a platform for creating beautiful and engaging 2D, 3D, VR, and AR games and apps. A powerful graphics engine and full-featured editor enable you to realize your creative vision fast, and deliver your content to virtually any media or device. You can easily connect to your audiences on PCs, consoles, the web, mobile devices, home entertainment systems, embedded systems, or head-mounted displays. More than an engine, Unity helps you achieve ongoing success. It offers everything you need to develop quality content, boost your productivity, and connect with your audience. Tools and resources include the Unity Asset Store, Unity Cloud Build, Unity Analytics, Unity Ads, Unity Everyplay, and Unity Certification. Unity Technologies serves millions of registered developers including large publishers, indie studios, students and hobbyists around the globe.
자주 묻는 질문
이 강좌는 100% 온라인으로 진행되나요? 직접 참석해야 하는 수업이 있나요?

전문 분야를 완료하면 대학 학점을 받을 수 있나요?

전문 분야를 완료하면 대학 학점을 받을 수 있나요?

How long does it take to complete the Specialization?

Do I need to take the courses in a specific order?

Does completing this Specialization mean I earn a Unity Certification?

What will I be able to do upon completing the Specialization?
궁금한 점이 더 있으신가요? 학습자 도움말 센터를 방문해 보세요.